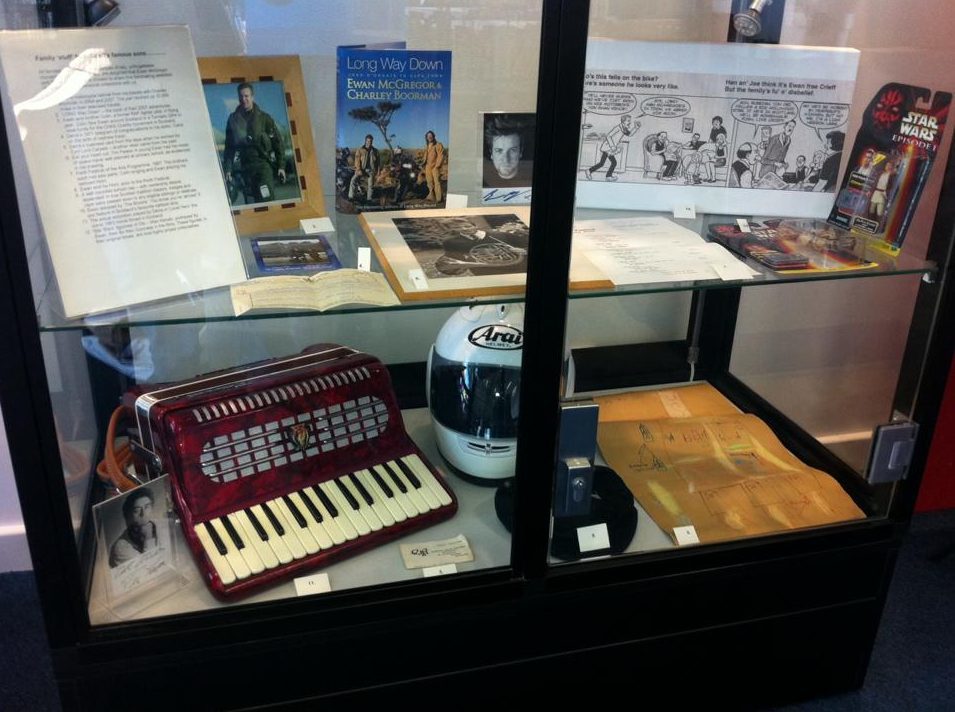 Hollywood actor Ewan McGregor features prominently in a new exhibition on the heritage of Crieff.
Local people are proud of their link to the Trainspotting and Star Wars star who is a frequent visitor to the area, catching up with his family who still live there.
The former Morrison's Academy pupil has delighted local people with his continued interest in the activities of the town, this month taking to social media to register his support for a charity sponsored walk by Crieff High pupils.
His family have given their help and backing to the heritage showcase, organised by Crieff Community Council in collaboration with Strathearn Archaeological and Historical Society, which is attempting to show a wide range of items relevant to the area's past
The display of items ranges from a 100-year-old grand oak chair of local significance to the accordion played by Denis Lawson in 1983 movie Local Hero are currently on show in Strathearn Community Library, Crieff.
Craig Finlay,of Crieff Community Council, explained the thinking behind the exhibition saying: "What we're showing is just a snippet of Crieff's past, but we wanted to show a range of varied items, particularly some of the things people in the town are proudest of.
"Crieff is recognised for many things, but none more so than the childhood hometown of Hollywood star Ewan McGregor.
"So, we've worked with Ewan's mum, Carol, to bring about some interesting pieces from his own past, including his school cap and a telegram from his uncle to his mum on his birth.
"His uncle happens to be fellow actor Denis Lawson, and we've also acquired the accordion which Denis played in the movie Local Hero."
Along with these pieces, the community council are also display the eye-catching chain worn by former provosts of the town, as well as the oak chair those provosts once used for Town Burgh Council business.
The exhibition runs until May 21.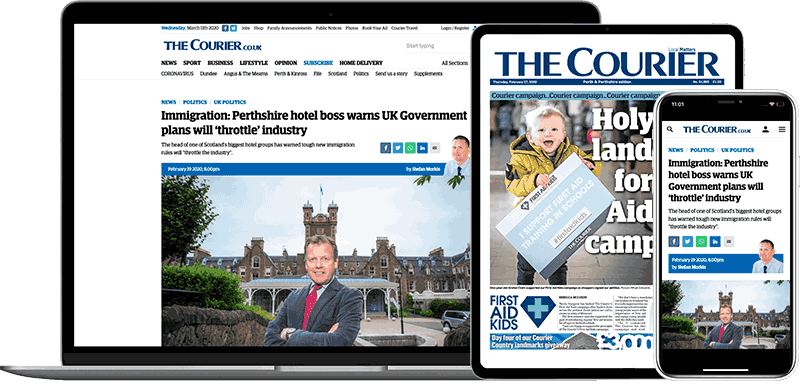 Help support quality local journalism … become a digital subscriber to The Courier
For as little as £5.99 a month you can access all of our content, including Premium articles.
Subscribe