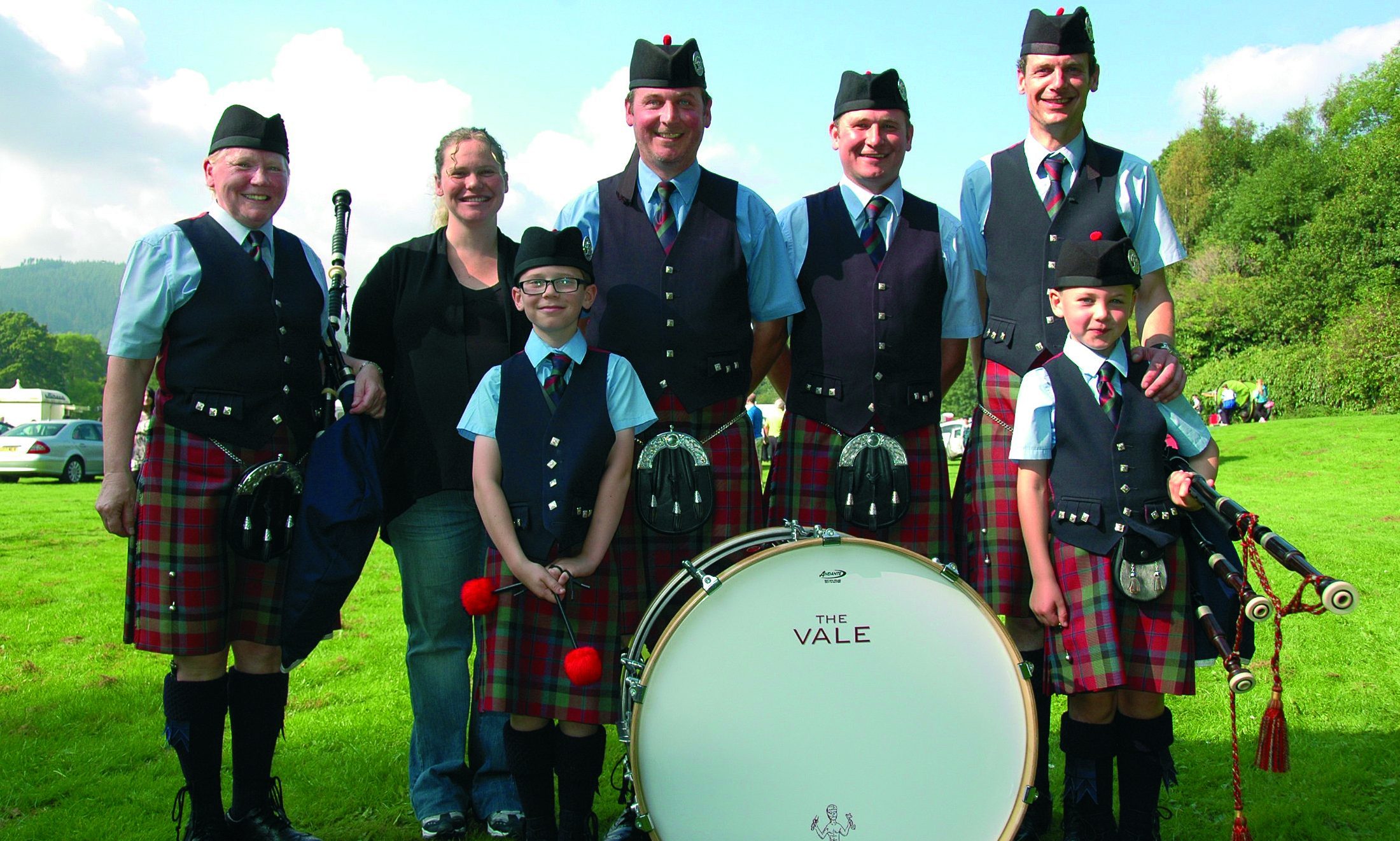 A campaign to find the family with the most ties to the pipe band scene has seen a Pitlochry family crowned as winners.
The hunt, launched by Piping at Forres, the European Pipe Band Championships, reached more than 20,000 people in just 48 hours and attracted entries from as far afield as Canada.
The McNab family currently have 11 family members, spanning three generations, all playing in the same band.
It was head of the clan, Gillie McNab, who entered her family in the contest. All 11 family members either play pipes or drums for the Vale of Atholl Pipe Band or are just starting to learn the instruments.
Gillie's passion for piping was fuelled by her father Gideon Scott May, who was president of the Vale of Atholl Pipe Band in 1966. She followed in his footsteps and made history by becoming the first female piper to join the band.
Gillie went on to have three sons – Bongo (Alistair), Kevin and Alan – who are all current members of the band.
She said: "They used to come to competitions and were soon brainwashed and all learnt to play the drums. I then had my daughter, Irralee who also got the pipe band bug and she learned to play the side drum then going on to compete on pipes.
"But that's not all, three years ago Irralee's wee boy, Logan became a tenor drummer, and her husband Ian and his daughter Lucy also play, then two years ago my grandson Archie joined and this year my granddaughter Flora joined as tenor drummer.
"I'm currently teaching my granddaughter Millie the chanter and she'll soon be ready for pipes. So it really is a family affair."
Joanna Taylor, a director of Forres Events Ltd, the company that organises Piping at Forres, said: "As soon as the story hit the media and our social media pages there was great interaction and we were delighted to get so many quality entries. It was a very tough decision with nominations coming in from far and wide.
"Some of the families that entered have won world championships, at least two have found their spouses through piping and there were many that span multiple generations. It has revealed some lovely and heart-warming stories.
"However, the McNab family cinched it due to the numerous years they have been involved in piping, the number of members still currently playing and the new generations starting to learn."
Piping at Forres will be held on Saturday June 24 in Grant Park, Forres.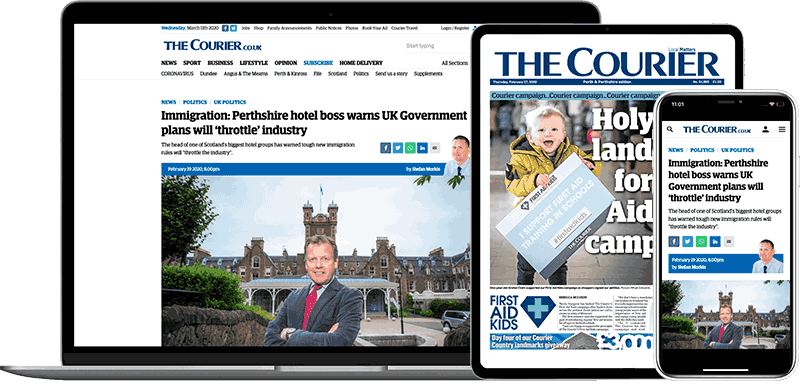 Help support quality local journalism … become a digital subscriber to The Courier
For as little as £5.99 a month you can access all of our content, including Premium articles.
Subscribe