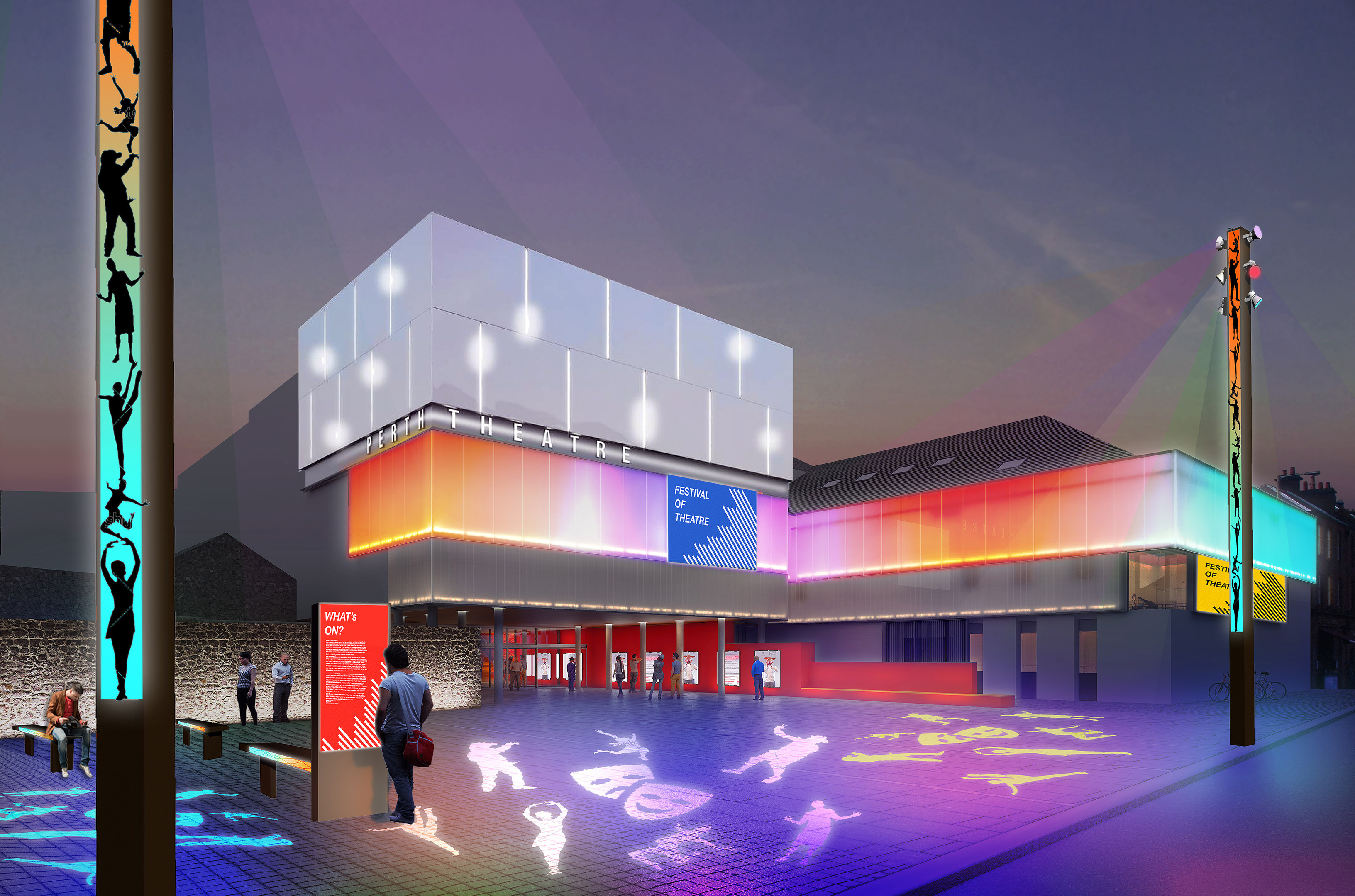 A giant yellow crane is looming over the centre of Perth once more – this time heralding the finals stages of Perth Theatre's stunning regeneration.
It has been brought in to lift giant pieces of machinery into place on the summit of the building's new extension.
Once in place, attention will turn to the construction of the roof as the refurbishment work heads into its final months.
The first events will return to the venue in September, with the Christmas pantomime the first home-grown show to be staged in the B-listed Edwardian auditorium.
Mill Street has been closed while the heavy lifting is accomplished, though Horsecross Arts and Perth and Kinross Council hope the restriction will be removed by Thursday morning.
A one-way system on Mill Street will then return as street improvement works are carried out between Kinnoull Street and George Street.
While the work continues, the theatre continues to take productions out into the community, with the city's Station Hotel playing host to a new play.
The National Theatre of Scotland, Perth Theatre and Stellar Quines have joined to present The 306: Day – the second part of the 306 trilogy.
It follows last year's production of The 306: Dawn, staged last May outside Perth at Dalcrue Farm.
That production, which brought many audience members to tears, charted the heartbreaking journey of three of the British soldiers executed for cowardice, desertion and mutiny during World War I.
The follow-up switches the focus to forgotten story of three women left behind in the wake of the executions and their struggle to survive.
It runs at the Station Hotel from May 5 to 13 before setting out on a Scottish tour.
Perth Theatre's artistic director, Lu Kemp, said: "Of course we are all hugely excited by the progress on the theatre and can't wait to return to the famous stage.
"There is, however, something really interesting about creating space for an audience.
"I am sure that some of the shows we have put on would have been a very different experience had they been on the theatre stage.
"It can be quite exciting to go and see theatre in a venue that you do not associate with theatre.
"Dalcrue proved that and I think the Station Hotel will also be a very exciting venue."
The final part of the trilogy will be performed in 2018 – possibly back on the Perth Theatre stage, though a venue has still to be decided upon.
Perth Theatre's refurbishment is a key project in the council's efforts to regenerate the city centre.
It is hoped Mill Street will be transformed from little more than the neglected "back door" to the High Street into a vibrant thoroughfare linking together the city's major cultural buildings – the regenerated and expanded theatre, Perth Concert Hall and the Museum and Art Gallery.