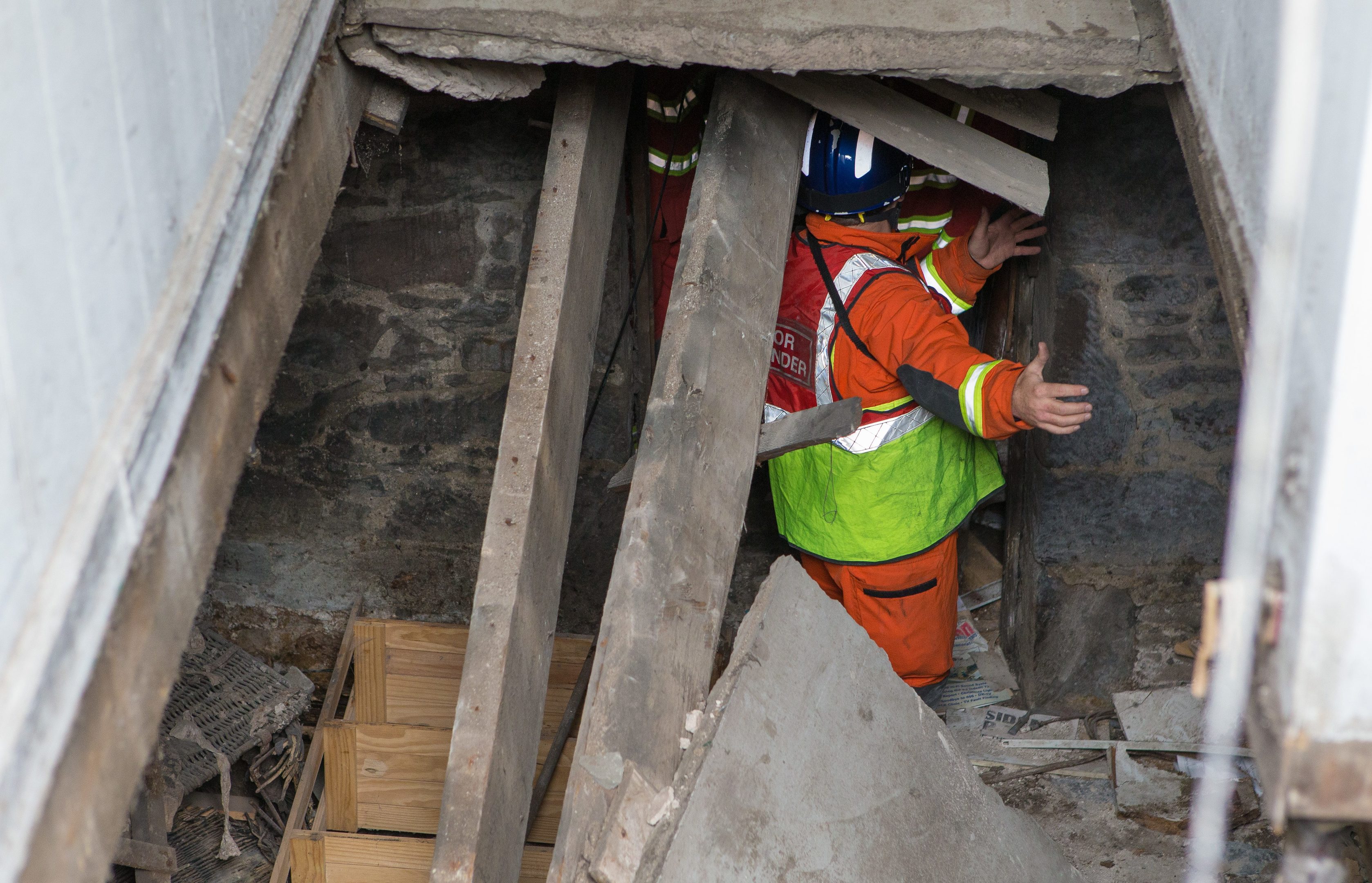 A woman was pulled from the basement of a block of flats by firefighters after the ground floor collapsed under her feet.
The accident prompted a major rescue effort which brought Perth city centre to a standstill.
Emergency services were scrambled to the tenement block in Atholl Street at around 7.30am on Wednesday.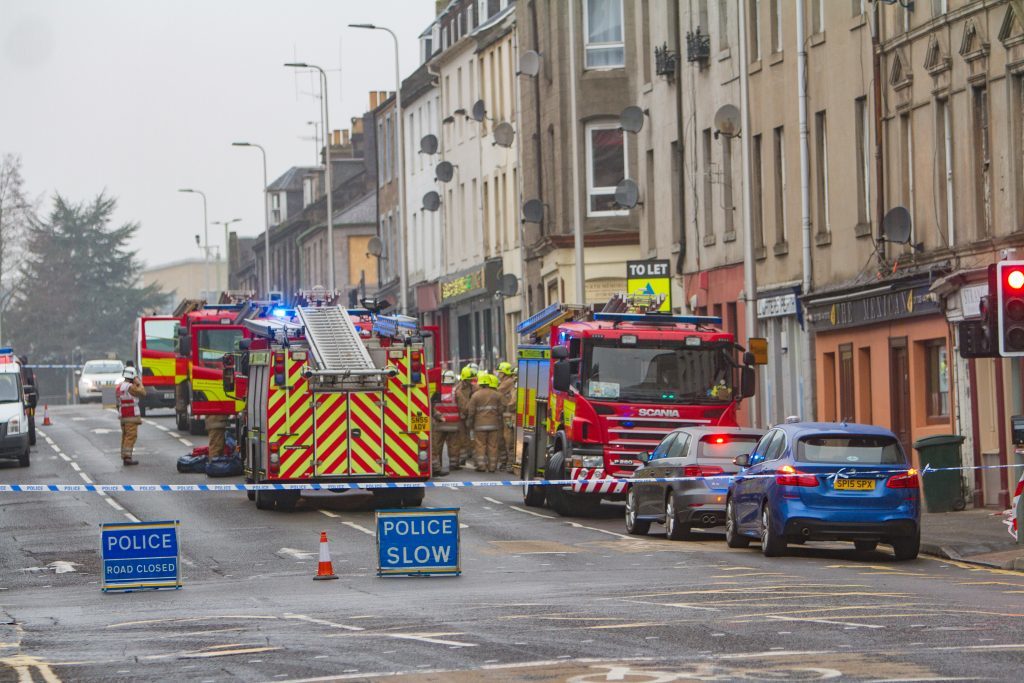 The road was sealed off by police while fire crews helped the injured 25-year-old woman out of an eight-foot hole in the communal stairwell area.
It is understood she suffered broken bones, but police said her injuries were not serious.
Three other people were evacuated from the building, via the back door.
A full assessment of the privately-owned property is now being carried out by fire chiefs and council officers.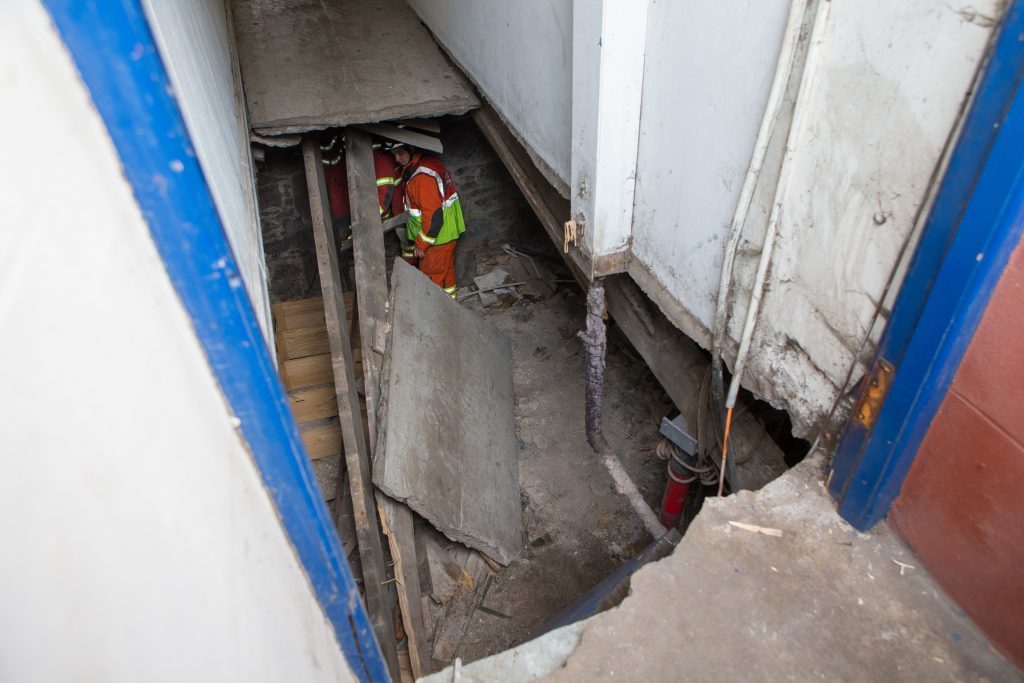 The Courier understands that the incident may have been caused by rotting joists holding up the concrete ground floor area.
There are now worries that basements at neighbouring properties could be in a similarly bad state, triggering calls for a council-led restoration plan.
The Scottish Fire and Rescue Service's Perth and Kinross Group Manager Rab Middlemiss said five crews from the Perth area attended at 7.36am.
"We were called to assist a 25-year-old woman who had dropped into the basement of the building after part of the ground floor collapsed," he said.
He said: "We are now working with council officers to assess the structural condition of the building, as well as other properties in the area."
As the block is likely to be closed for some time, assistance has been offered to any residents who require emergency accommodation.
It is understood that one of the flats in the three-storey tenement was used by squatters, with two child size beds found inside.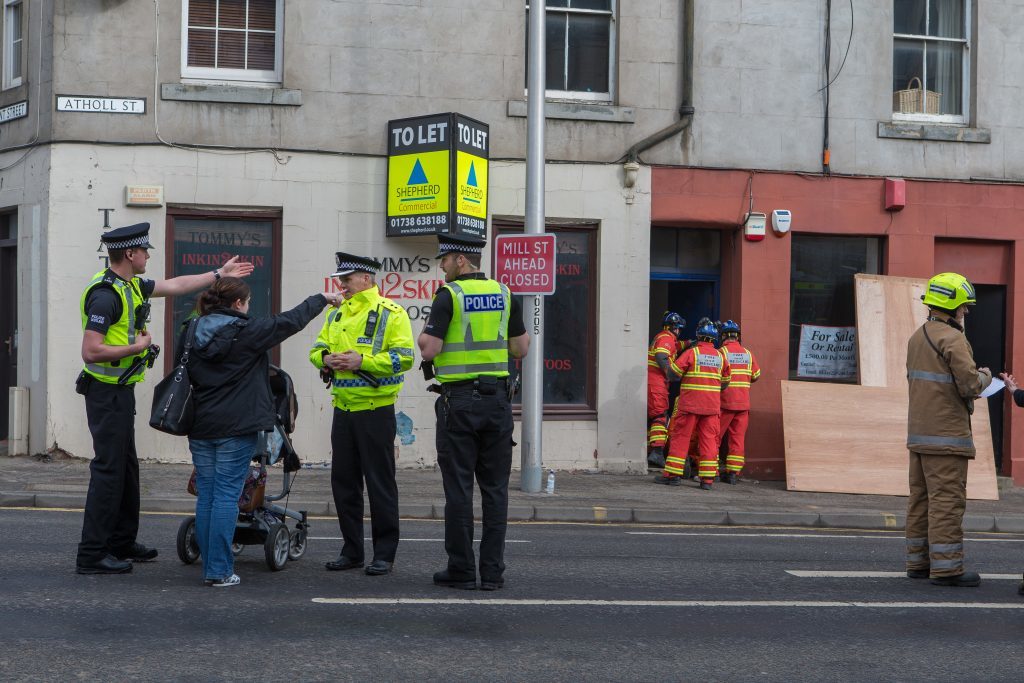 During the operation, the Tayside Trauma Team was called to the area, but was stood down once the building was cleared.
Joiners were called to force up neighbouring properties, including a former legal high shop, so that electricians could switch off power.
Afzal Mohammed, of A&S Properties which manages the building at number 28, was called to the incident to help assess the condition of the block.
"It looks like the basements all along the street are rotten," he said. "We really need to see the council take action to prevent something like this happening in another building.
"You just have to look around, the place is surrounded by neglected properties."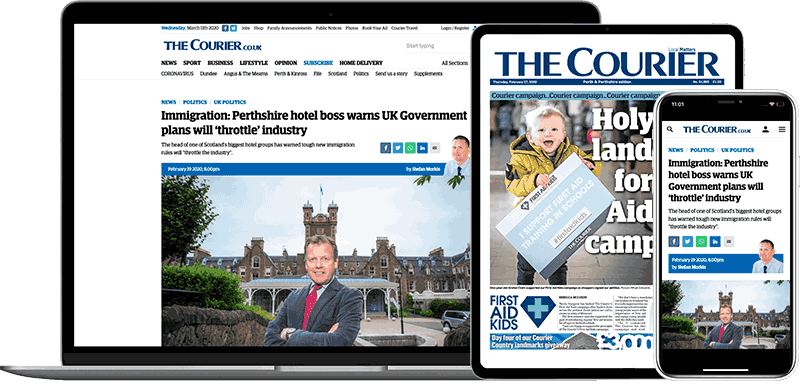 Help support quality local journalism … become a digital subscriber to The Courier
For as little as £5.99 a month you can access all of our content, including Premium articles.
Subscribe