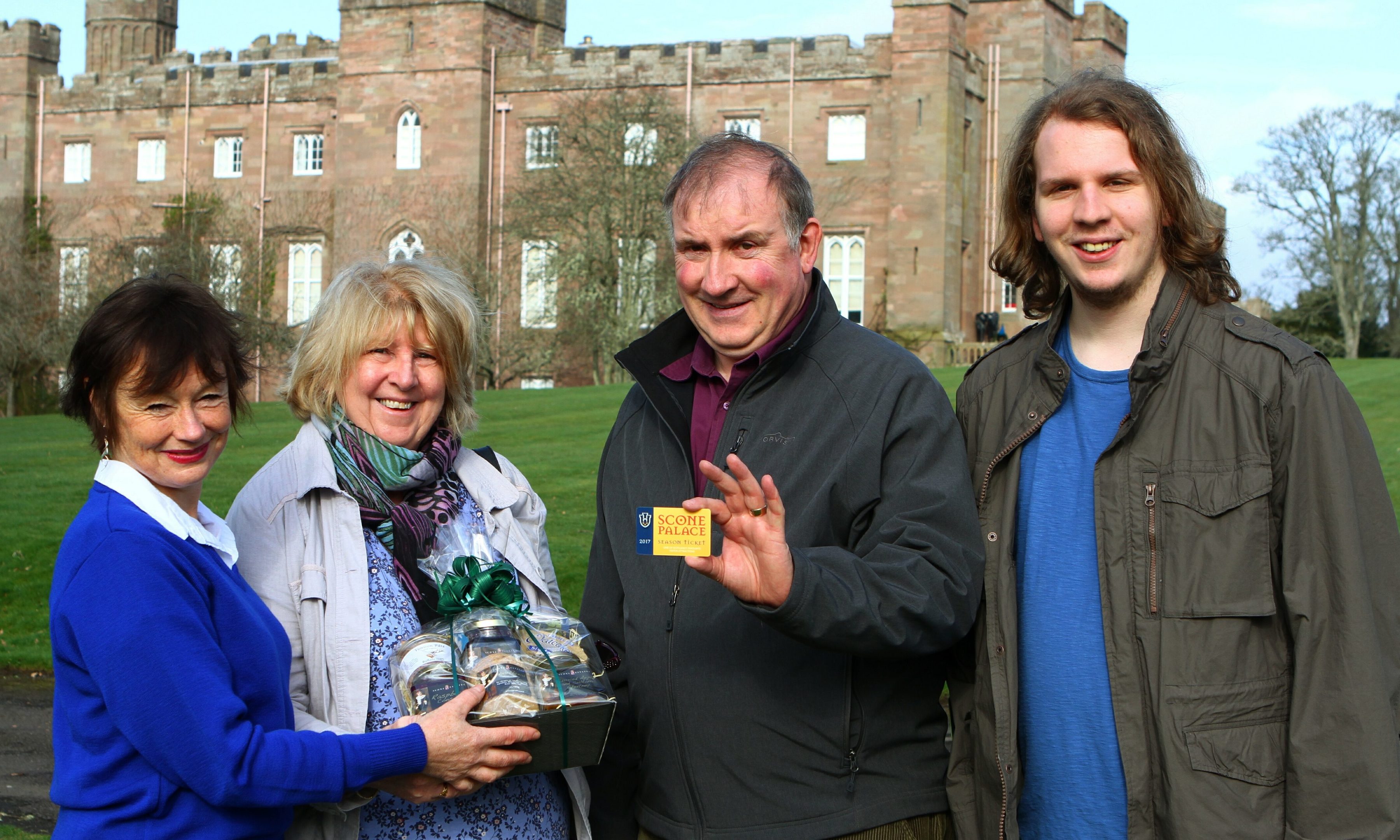 Scone Palace threw open its gates for a new season, welcoming hundreds of visitors and a number of special guests.
With Scone Racecourse nearby, the Palace is used to the presence of horsepower, but the stunning racers paying a visit were of the four-wheeled variety.
A large number of some of the UK's finest vintage vehicles joined guests in passing through the gates in fine sunshine to enjoy the impressive stately home and grounds.
Their drivers were all participating in the ninth annual Flying Scotsman Rally, which saw them finish in the grounds of another impressive property, the Gleneagles Hotel, on Sunday.
As staff waited on Saturday, the very first visitors through the gates of the traditional crowning place of Scottish Kings were Perth couple John and Margaret Panton and their son Murray.
In addition to a warm welcome, they received season tickets to the stately home and grounds and a hamper.
First opening to the public in 1966, the iconic Scone Palace and Gardens celebrated 50 years as one of Scotland's top tourist attractions last year.
The Palace has had a spring clean and a series of refurbishments in preparation for visitors, including upgrades to public toilets, a new outdoor seating area and new signage in the coffee shop.
Scone Palace marketing manager Margo Baird said: "We are looking forward to welcoming visitors from both far and near to find out a little more about what makes Scone Palace so special.
"We have a number of exciting events lined up again this year, from medieval contact event Battle Heritage to our second Halloween event, Spirits of Scone.
"To celebrate VisitScotland's Year of History, Heritage and Archaeology, some of our events will carry that theme and of course there will be regulars like the annual Rewind 80s music festival and the ceramic art festival, Potfest."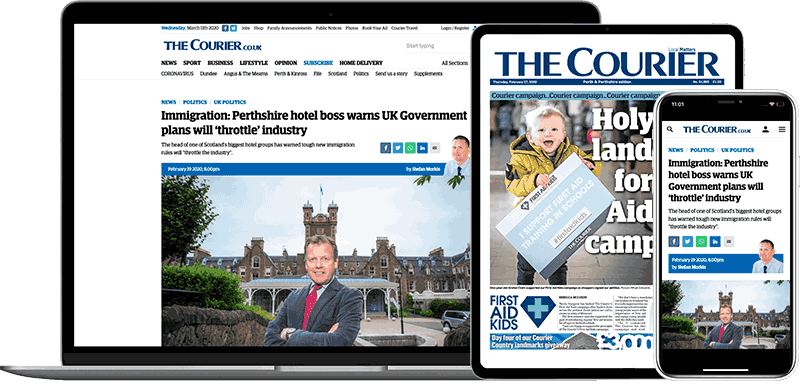 Help support quality local journalism … become a digital subscriber to The Courier
For as little as £5.99 a month you can access all of our content, including Premium articles.
Subscribe