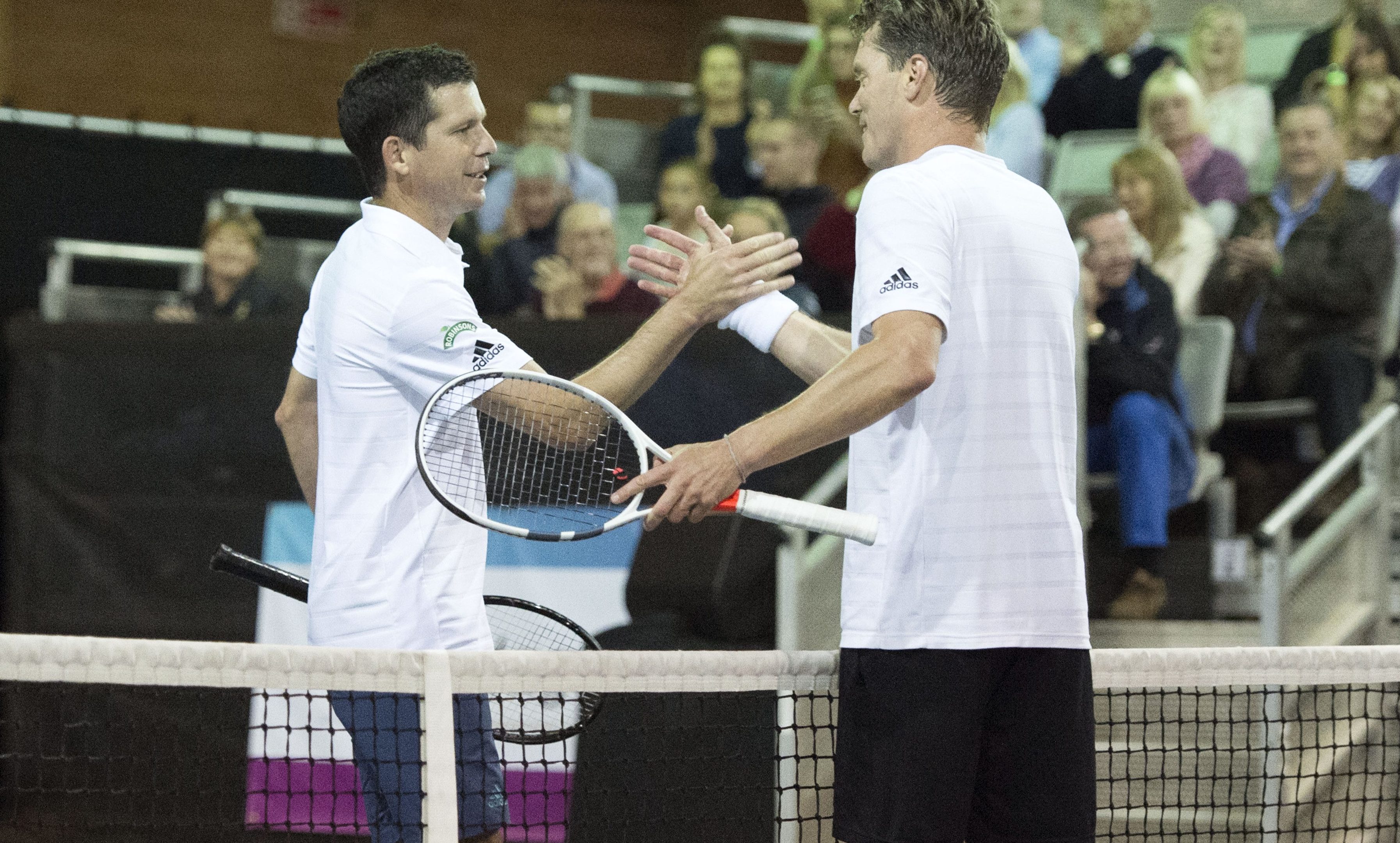 An exhibition match between international legends will attract hundreds of tennis fans to Perthshire this summer.
Former British number one Tim Henmanm and former world number one Mats Wilander will be along the star attractions at the Brodies Invitational tennis tournament.
Top players of the past Thomas Enqvist and Javier Malisse will also feature, alongside current Scottish national coach Colin Fleming – himself a former Wimbledon quarter-finalist.
Judy Murray, meanwhile, will be leading family fun tennis sessions as part of her Tennis on the Road programme.
Together, they hope to help establish Scotland as a world-class venue for top tennis tournaments and inspire new players to take up the sport.
The tournament will see the legends battle it out over four matches during a two-day festival of tennis at the Gleneagles Hotel arena.
It will be held on June 16 and 17, with around 1,000 spectators expected each day, and for the first time the event will also be part of the prestigious ATP Champions Tour.
While the stars will battle it out to be Brodies Invitational Champion, they will also share the court with some of Scotland's most promising junior players and help raise money for Maggie's cancer care centres and Cancer Research UK.
Tim Henman, the former World No. 4 and six-time Grand Slam semi-finalist, said he was "really looking forward" to competing in the event again.
"I'm hopeful we can help build on the success of last year's hugely-popular tournament and put Scotland firmly on the map as a venue for world-class tennis," he said.
"We've got a great line-up of players again this year at Gleneagles. They will showcase a highly-entertaining mix of skills and competitive tennis that I am sure will appeal to sports fans of all ages."
The tournament also aims to encourage grass-roots involvement in the game, with former Fed Cup captain Judy, mum to Scots tennis sensations Andy and Jamie, at the forefront of that effort.
Judy said: "It's great to have top class tennis in Scotland and last year's event was exciting, fun, and very popular with the crowd.
"It is a chance to see some of the world's legends in action, to showcase Scotland's best young prospects and to give many parents and children the chance to try tennis through my fun family event.
"I'm looking forward to being part of it again this year."
Pete Nicolson, Chief Executive Officer of Tennis Scotland, added: "The profile of tennis in Scotland is currently at an all-time high and the Brodies Invitational at Gleneagles will be a great opportunity to show off the young talent that we have here and encourage others to take up the sport.
"This year I'm particularly looking forward to seeing some of our nation's top juniors test their skills against players who were world-class at their peak."
Due to the popularity of last year's tournament, the number of tickets has been increased to almost 1,000 across both days.
Tickets are available by visiting www.brodiesinvitational.com/get-tickets/.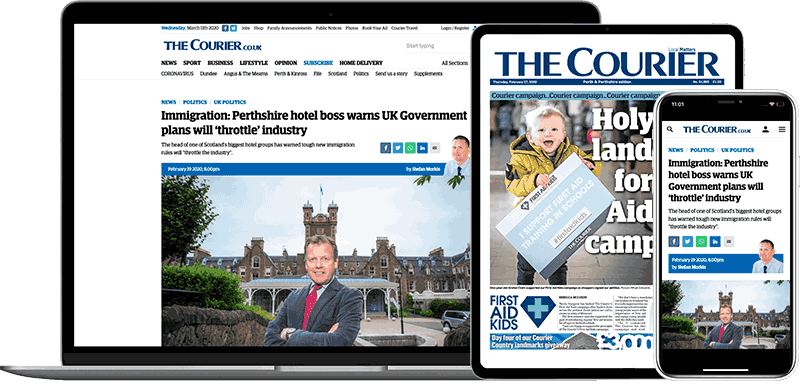 Help support quality local journalism … become a digital subscriber to The Courier
For as little as £5.99 a month you can access all of our content, including Premium articles.
Subscribe