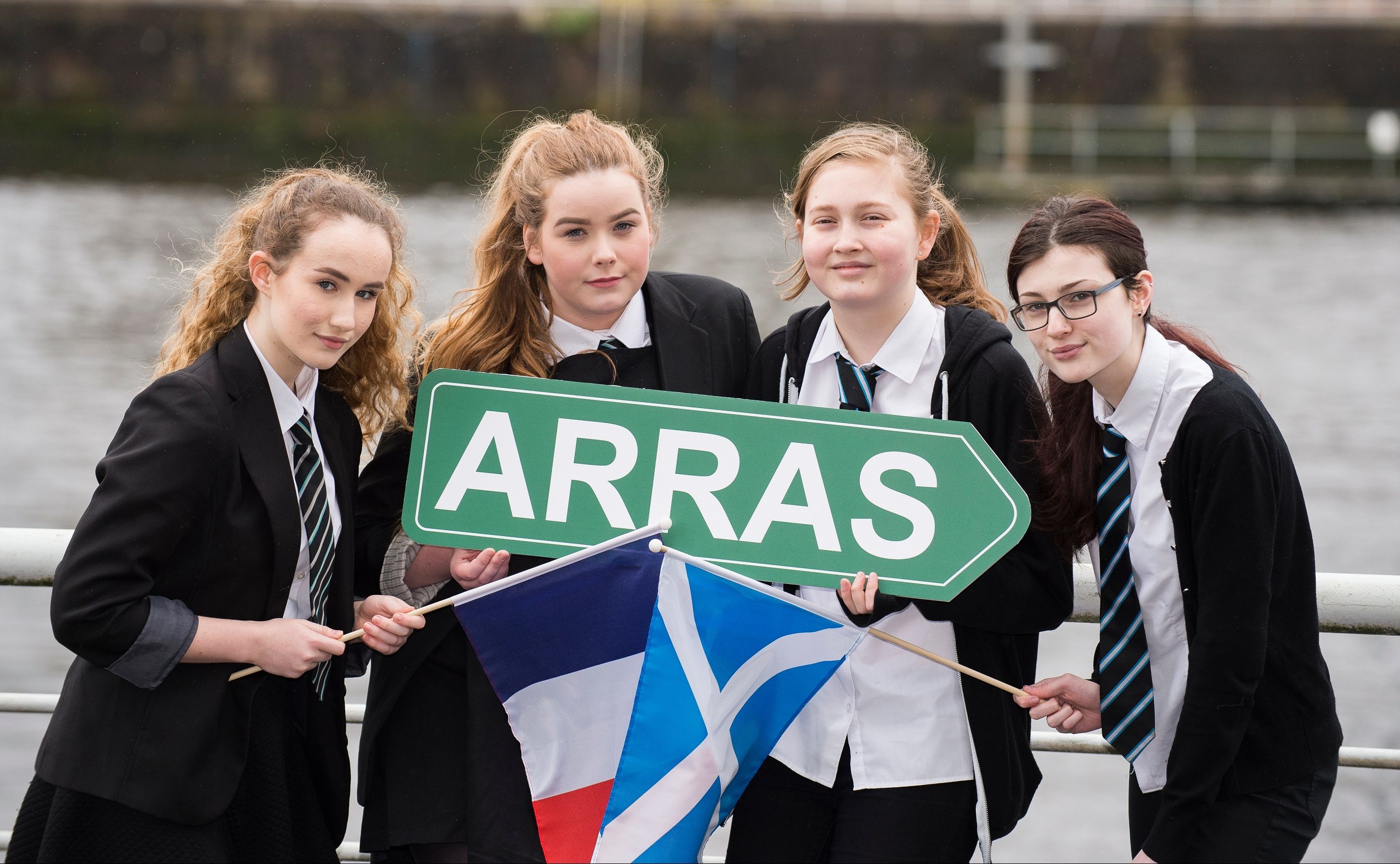 Youngsters from a Perthshire school are travelling to France to help remember the 18,000 Scots who died in the Battle of Arras.
The two S3 history pupils from Crieff High School, Amy Collins and Elizabeth Green, are set for the once-in-a-lifetime trip to observe the centenary of the battle at Scotland's national commemorations.
The Battle of Arras had the highest concentration of Scottish troops fighting in a single battle during d the First World War.
Organised by WW100 Scotland in conjunction with the Armed Forces in Scotland, Legion Scotland, the Commonwealth War Graves Commission, Education Scotland and Mercat Tours International, it is hoped the commemorations will encourage a spirit of research and inquiry, particularly among young people, to help create a lasting legacy.
Pupils will soak-up the history of the battle during their time in Arras in order to share their experience and reflections with the local community when they return.
The Crieff students are among 72 pupils representing each local authority in Scotland selected for the five-day excursion.
The Scottish pupils will be joined by a matching number of French and Canadian students at a memorial service at the Faubourg d'Amiens Commonwealth War Graves Cemetery in Arras on Sunday April 9 where they will lay a wreath on behalf of the nations that fought together and place poppy crosses on graves.
The Crieff pair met up with Eilidh Campbell and Emily Gough  from Duncanrig Secondary School and Mercat Tours International tour guide Des Brogan ahead of their trip to share their knowledge of the battle.
Mr Brogan said: "I've been leading battlefield tours of France and Belgium for over 35 years and have never had such a geographically diverse group of students.
"I'm looking forward to introducing the pupils to this poignant history that affected so many in Scotland, Britain and around the world. From the Somme Battlefields to the Wellington Carriere Tunnels, these pupils will walk the paths taken 100 years ago. The fact that they will return to their fellow pupils to share their experiences is remarkable."
In addition to a service, which will be led by the Moderator of the General Assembly of the Church of Scotland, the Band of the Royal Regiment of Scotland will conduct a Beating Retreat in the Place des Heros.