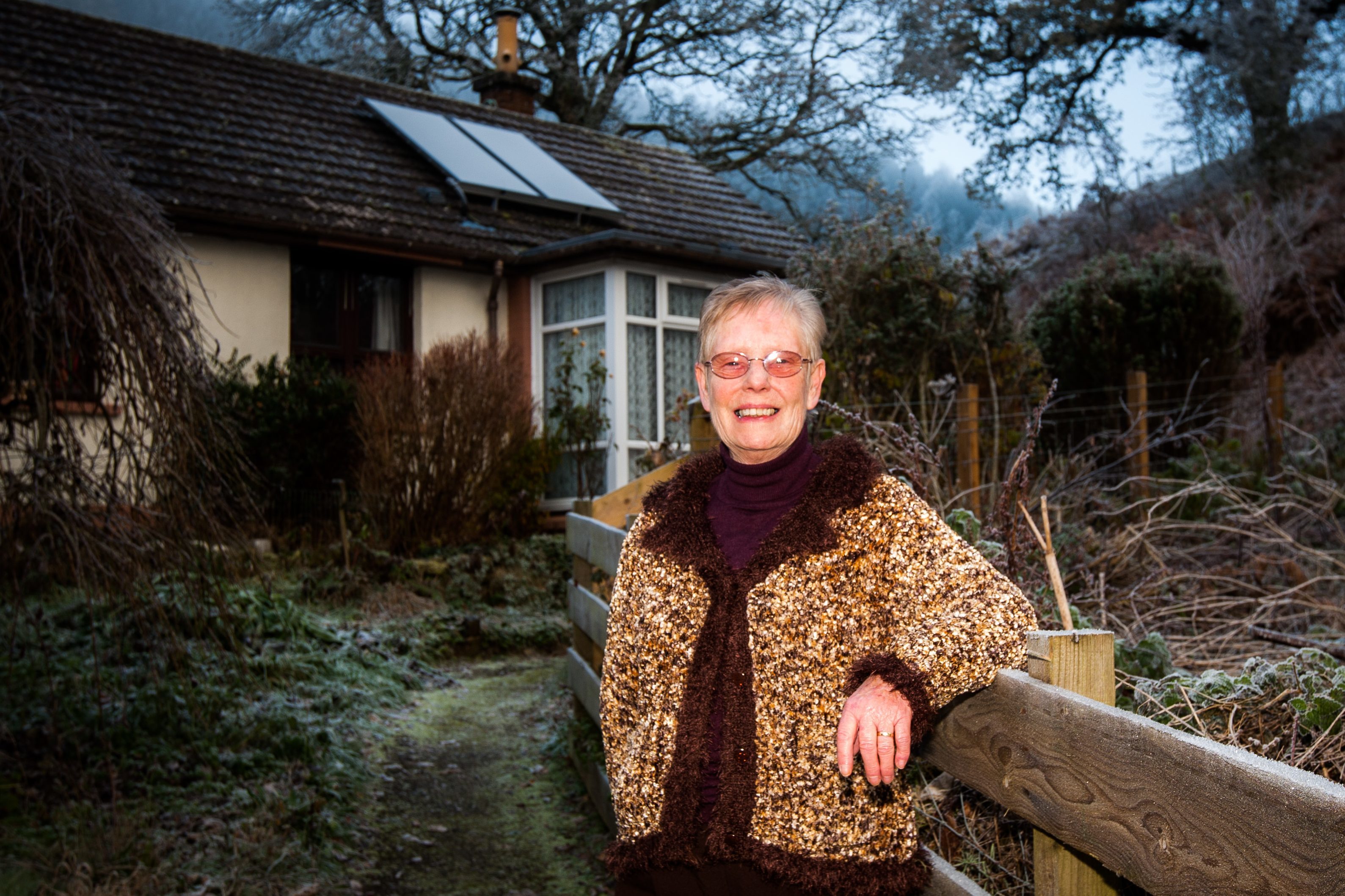 A Perthshire council tenant is aggrieved after coming home to discover her living room, kitchen and part of the hall were flooded.
Mrs Linda Crookston, 68, of Glebe Cottages, Logierait, said she travelled to England on March 15 to visit relatives and returned back on March 22, only to find the rural cottage badly flooded, which she claims was caused by a leaking hot water tank located in the loft.
She has estimated it may take up to six months before she can return to her council property after being given temporary accommodation by Perth and Kinross Council at the Atholl Palace Hotel in Pitlochry.
Mrs Crookston said the council initially offered her accommodation at a hostel in Perth, but she turned this down.
She has described the whole situation as "a complete circus."
"There was a slight leak from the hot water tank back in November and the council arranged for various plumbers to come out to fix it and now this happens," she said.
"Part of the problem here is I don't know when this latest leak happened. Now it's been over 30 days since I moved out of the cottage and I was told by the council that they would move me into an adjacent property by the end of this week.
"However, my insurance assessor has been out and claims the council can't move anything in the property due to insurance purposes — it's a compete circus."
Mrs Crookston continued: "Someone told me the council have a duty of care to look after their tenants and are legally bound to put everything right. So I hope they do that."
Her plight has been taken up by John Swinney, MSP for Perthshire North, who has confirmed he has raised the matter with Perth and Kinross Council's director of housing and health "as a matter of urgency."
He said: "I am disappointed that Mrs Crookston has encountered further problems with her home. I sympathise with the position she has found herself in and hope the local authority will find a swift resolution to the problems, with a view to allowing her to return to her home, with furnishings, as soon as possible."
A council spokesperson said: "We are aware of this situation and provided immediate alternative accommodation and support.
"The flood was not as a result of any repair of maintenance work to the property."