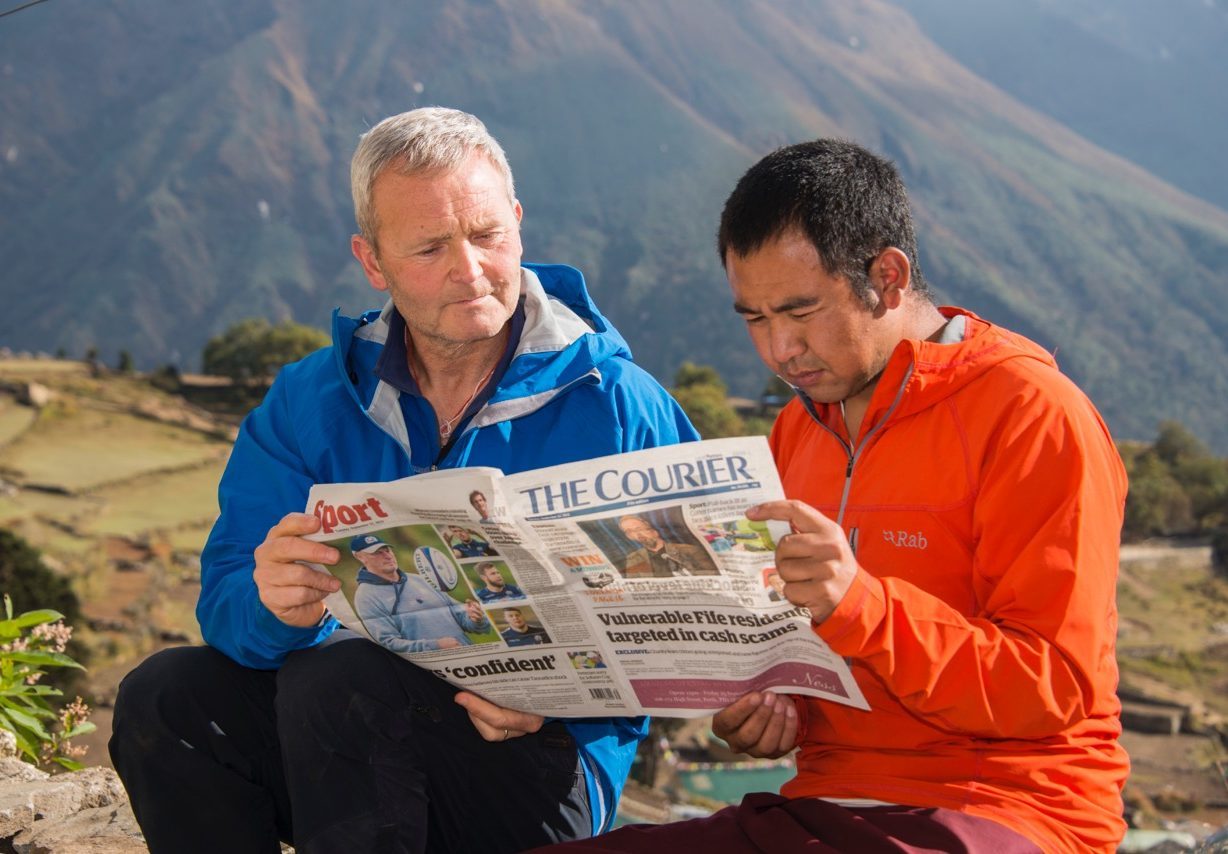 Work has begun on a ground-breaking earthquake-resistant building in Nepal, thanks to the generosity of the people of Fife and Perthshire.
Talks by James Lamb of the Little Sherpa Foundation for the Royal Scottish Geographical Society in Perth and Kirkcaldy raised £8,000 — enough to cover the costs of the award-winning designer of the structure.
Most of the remainder of the £120,000 cost came from Pashupati Bhandari, the managing director of the Everest Inn group which has a Nepalese restaurant in Perth.
He has worked closely on relief work with Mr Lamb of Falkland since the devastating earthquake struck Nepal two years ago.
The 200 square metre structure is being built in Phortse, a farming village 3,840m above sea level, which Mr Lamb has just returned from.
The scheme has been designed to be built easily from local materials. It will house sleeping quarters, a dining hall, kitchen, showers, office and a meditation centre serving both the local community and trekkers scaling Mount Everest.
The project, which should be complete by November, is backed by the Little Sherpa Foundation, a philanthropic organisation which assists children whose parents lose their lives while working as sherpas.
Foundation founder Mr Lamb approached Denizen Works after seeing the practice's House No.7 on Tiree on the Grand Designs television programme.
"Nepal was devastated by massive earthquakes in 2015 destroying many buildings and killing nearly 9,000 people," he said.
"The rebuilding of homes was an obvious priority but in the clamour to complete work before winter arrived everyone resorted to a 'quick fix' approach, which was very understandable in the circumstances.
"I was in the fortunate position to take a more considered approach and wondered if it was possible to build an earthquake-resistant and eco-friendly building which local people could afford.
"By sheer coincidence I saw Murray Kerr on Grand Designs and I contacted him about my proposal. Immediately he was enthused by the idea and started researching the concept.
"Our hope was to produce an inspirational building to locals and tourists alike which will also demonstrate to local builders an alternative style of building in this area. I believe this is exactly what Denizen Works have achieved and as far as I know this will be the first of its kind in the Nepal Himalayas."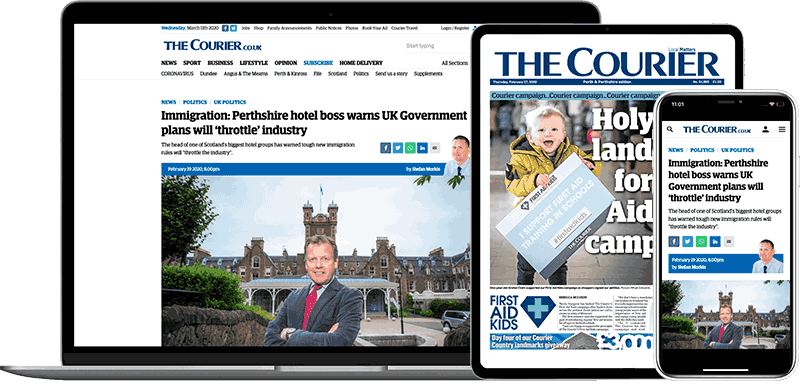 Help support quality local journalism … become a digital subscriber to The Courier
For as little as £5.99 a month you can access all of our content, including Premium articles.
Subscribe