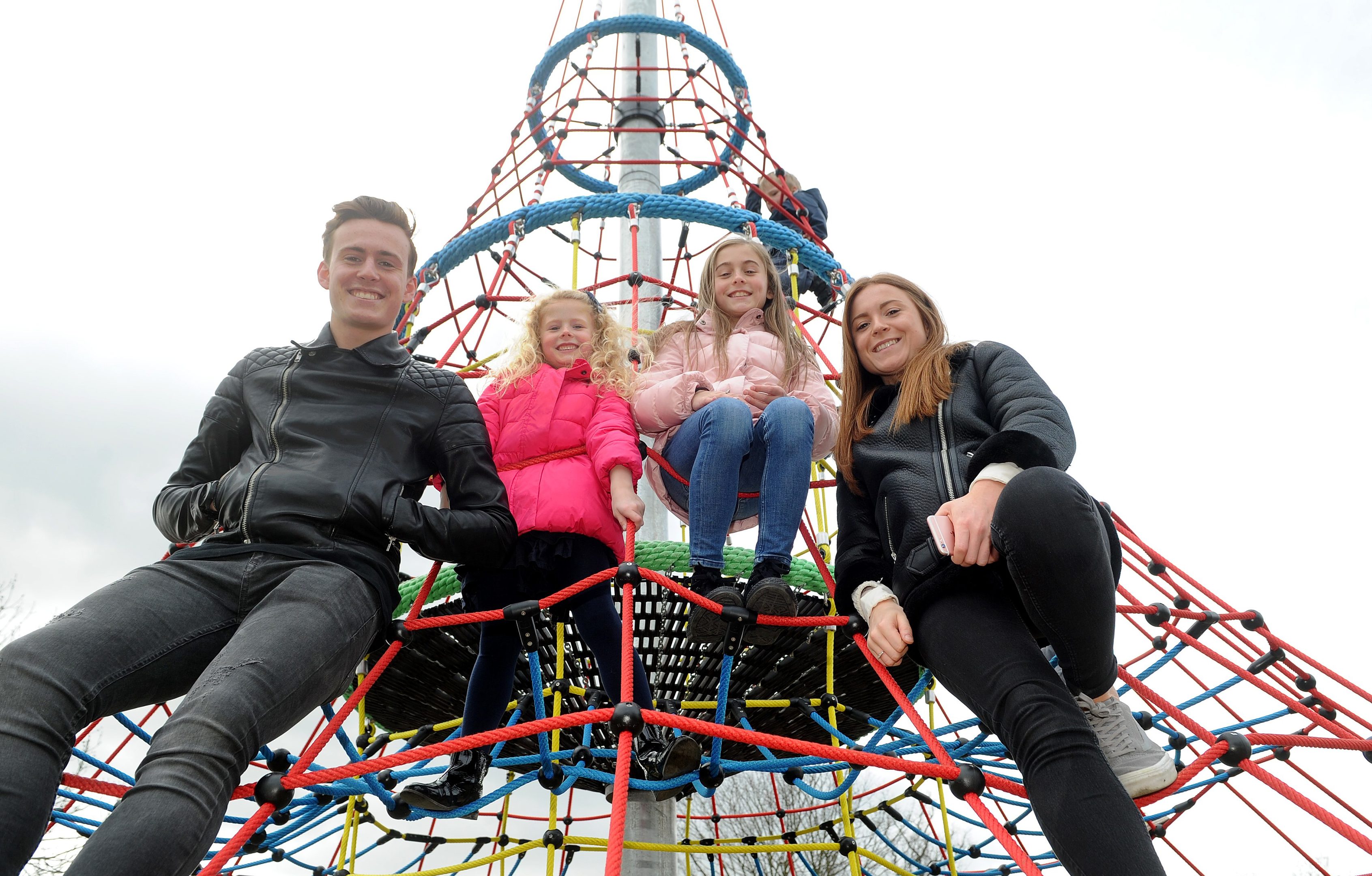 Firebugs who burned down a landmark piece of play equipment at a popular Perth park have still not been caught six months on.
The news comes as it emerged that its replacement, which was recently installed, cost more than £32,000.
The 40ft-high "spider web"
construction was engulfed by flames on October 7 last year.
Firefighters were forced to cut through barrier locks in order to reach the play park but they were too late to save the equipment, with the netting reduced to a pile of ash.
One local councillor praised the council for replacing the structure with a facility that he considered to be better than its predecessor.
Peter Barrett said: "I think it's great. It's looks even better than it did before – there's different levels and a hammock in the middle, which it didn't have before.
"It was a senseless thing to do. For me the important thing was to get it replaced so the kids can enjoy the best facility in the South Inch play park.
"It's certainly being enjoyed by the children now."
A spokeswoman for Perth and Kinross Council said local firms had been involved in replacing the climbing frame.
She said: "The council advertised on Public Contract Scotland for a major park upgrade project for the South Inch play park – the contract for play equipment was awarded to Kilmac, who are a Perth-based company.
"The contract included specifications for the type of play equipment units; it is up to the company awarded the contract to use suppliers who provide a product that meets the required specifications for, activity safety and durability.
"Under the terms of the council's insurance policy, any successful claim would be based on replacement costs. The cost to replace the unit was £32,709.
"The replacement of the unit was carried out by another local firm RGW Play, they are Perth and Kinross Council's current term play contractor."
A spokeswoman for Police Scotland confirmed no one has been charged in relation to the incident.
She said: "Inquiries are ongoing.
"Anyone with information that could assist officers with their inquiries is asked to contact Police Scotland on 101."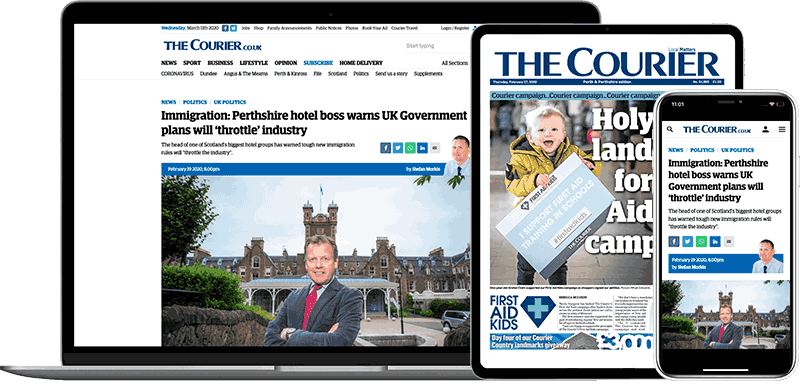 Help support quality local journalism … become a digital subscriber to The Courier
For as little as £5.99 a month you can access all of our content, including Premium articles.
Subscribe