People visiting The Black Watch Castle and Museum in Perth will have the opportunity to take part in a tourist initiative celebrating the spirit of Scotland.
Giant letters outside Balhousie Castle, showcase ScotSpirit – a global campaign launched by VisitScotland that will include tours and fun-filled crafts that families can enjoy.
Anne Kinnes, chief executive officer at The Black Watch Castle and Museum, said: "We are delighted to showcase not only the giant seven foot letters in front of stunning Balhousie Castle, the home of The Black Watch, but also to embrace the message and inspiration to promote all that is great about Scotland.
"It allows us once again to offer all our visitors to the castle and museum a world-class experience."
The #ScotSpirit letters have arrived at the Castle. Come along to get your photos and share what #ScotSpirit means to you! @VisitScotland pic.twitter.com/K0ik7IRBvi

— Black Watch Museum (@museumbw) April 7, 2017
Jim Clarkson, VisitScotland regional director, added: "The Year of History, Heritage and Archaeology present the perfect opportunity to delve into the past and discover Scotland's fascinating stories.
"The Black Watch Castle and Museum has a fascinating history and The Black Watch Regiment embodies the Spirit of Scotland, so it's really exciting to see that the attraction has embraced the theme of 2017 and created a captivating weekend of events where you can explore The Black Watch Story."
Shonagh Lowerson-Head, learning and audiences officer at The Black Watch Castle and Museum, said the Scotspirit weekend at the castle is a "celebration of the unique" Scottish spirit.
"We invite our visitors to discover the illustrious history of The Black Watch, Scotland's premier Highland regiment, whilst considering what Scotspirit means to them. We will be running engaging highlight tours, fun filled family crafts inspired by Scotland's heritage and serving delicious Scottish themed dishes in our café," she said.
Scotspirit is a global campaign designed to show the unique spirit of Scotland to people around the world. The campaign aims to raise the spirit and profile of Scotland to the highest it has ever been in history.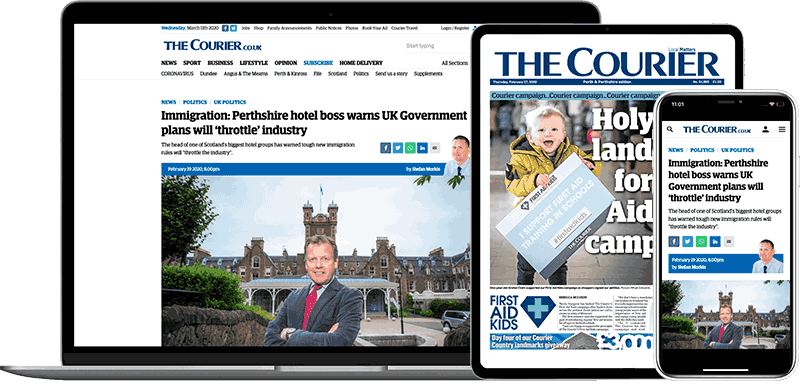 Help support quality local journalism … become a digital subscriber to The Courier
For as little as £5.99 a month you can access all of our content, including Premium articles.
Subscribe