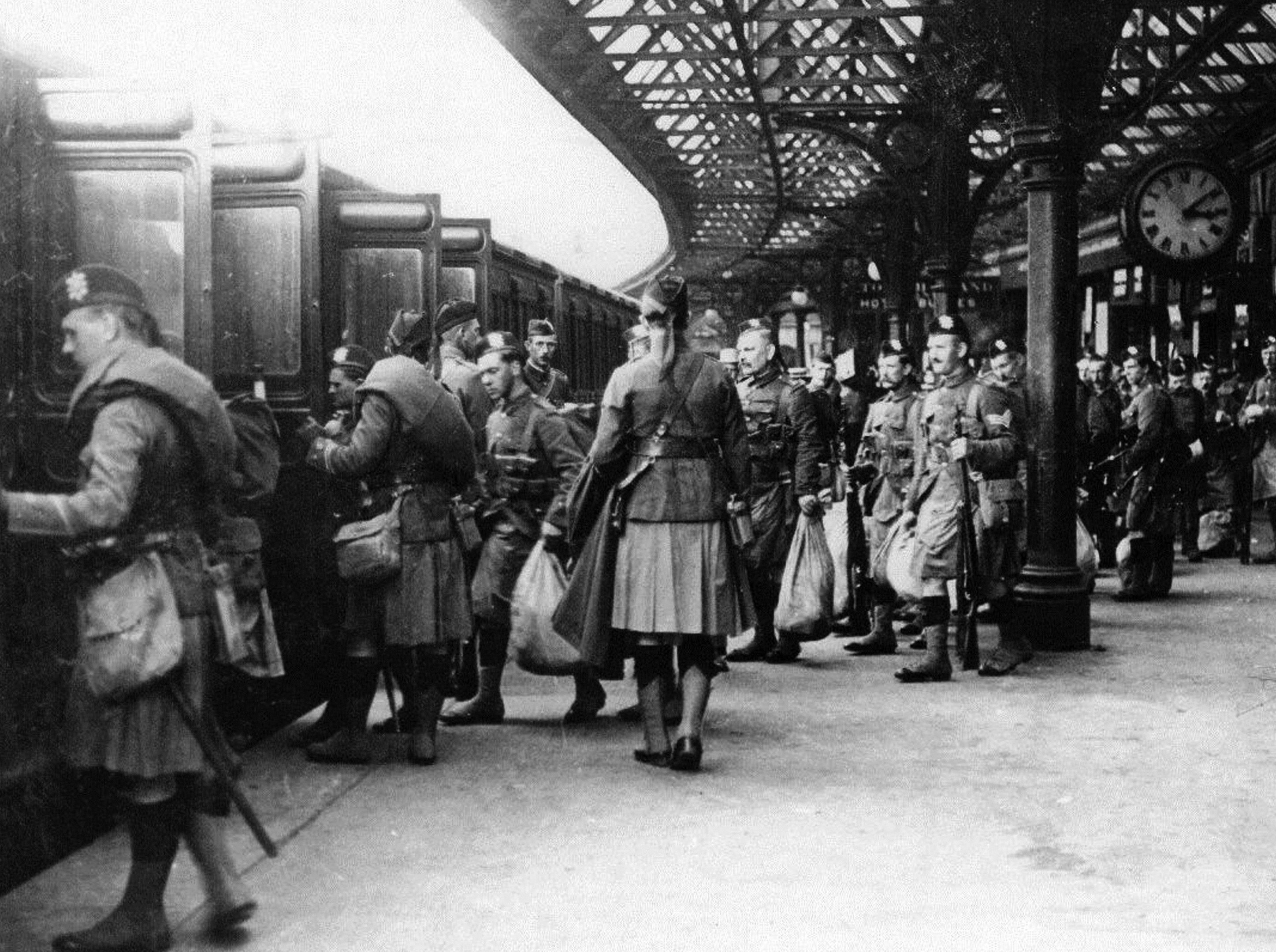 The centenary of a bloody battle which was particularly costly for Scottish regiments fighting in the First World War was marked on Sunday.
A century on the human cost of the Battle of Arras is still staggering – there was an average daily casualty rate of more than 4,000 men and around 18,000 Scots lost their lives during the six-week assault.
The battle had the highest concentration of Scottish troops fighting in a single battle of the entire four year conflict and the sacrifice of the men who took part – both  those and died and those who bore the physical and mental scars for the rest of their lives – was remembered in ceremonies in France and Scotland.
As those who took part in the conflict have passed on, to ensure that the generation coming up do not forget the horrors of war, youngsters from schools across Scotland were invited to the village of Arras yesterday to lay wreaths to those who died.
Among the party were two Crieff High pupils who will report back on their experiences in due course to their fellow pupils.
Descendants of those who died also made the journey and it was a moving experience for many including the wife of the Moderator of the Church of Scotland, the Rt Reverend Dr Russell Barr, who led prayers at the service in memory of the 159,000 Allied soldiers who died at Arras.
The event was an opportunity for Margaret Barr to remember her uncle, a Black Watch soldier who lost his life in the Battle of Arras.
It was 100 years ago this month that the news was broken to the family of 29-year-old Pt David Wylie that he had died of shell wounds.
His sacrifice is even more remarkable when it is remembered that he was a volunteer – as a farm worker he was exempt from serving and didn't need to enlist.