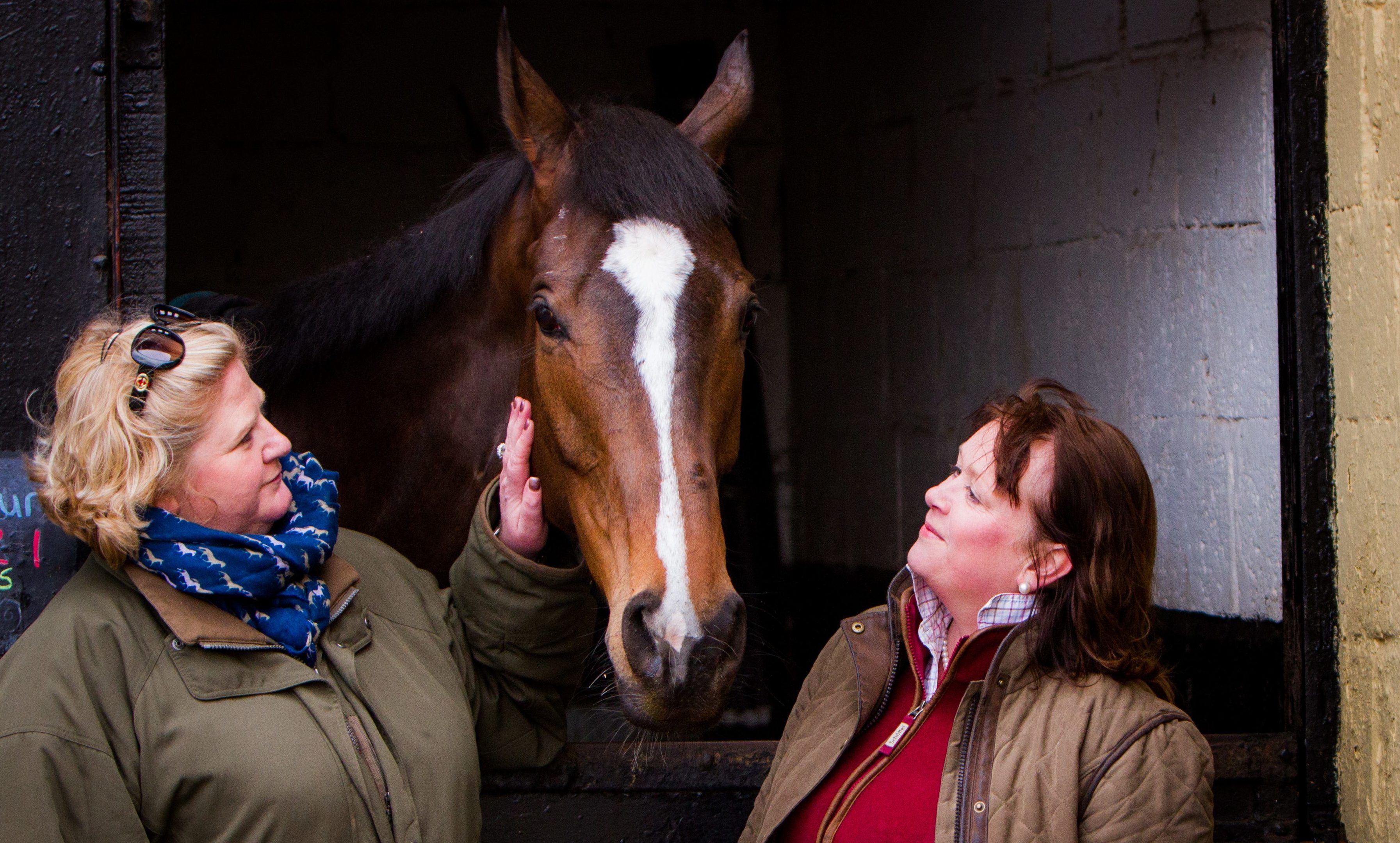 The owners Of One for Arthur thought conditions at the Grand National would work against the eight-year-old on the day.
Belinda McClung, from the Borders, and Debs Thomson, who lives in East Lothian, thought he would struggle with baking sunshine at Aintree.
But the 14-1 shot delighted spectators – and left Scottish Bookies in despair – after romping home in first place.
The pair – who are nicknamed the Two Golf Widows – only bought Arthur after looking for ways to ease the boredom while their partners were on the course.
Three years ago they found the perfect horse, and bought Arthur for £60,000.
Belinda said: "When it started drying up we thought his chance had maybe gone a bit and we were more relaxed than I thought we would be.
"When he came over the Melling Road I said to Lucinda 'he's going to win this' – and he did.
"Arthur has done us proud and Lucinda and all her team have been fantastic."
She added that the pair have no plans to buy another racehorse with their winnings.
"We'll just enjoy this for the minute; we aren't talking about another horse yet. We'll never get another Arthur anyway – you only get one horse like that in a lifetime."
Debs said: "We are absolutely delighted – it's a dream come true.
"We had a great day, we had family and friends there, which helped keep the nerves down.
"It's still sinking in. I think it will take a while before it does but it's an amazing feeling to have a horse that's won the Grand National."
One for Arthur is trained in Milnathort by Lucinda Russell, who is now only the fourth woman to have trained a Grand National winner.