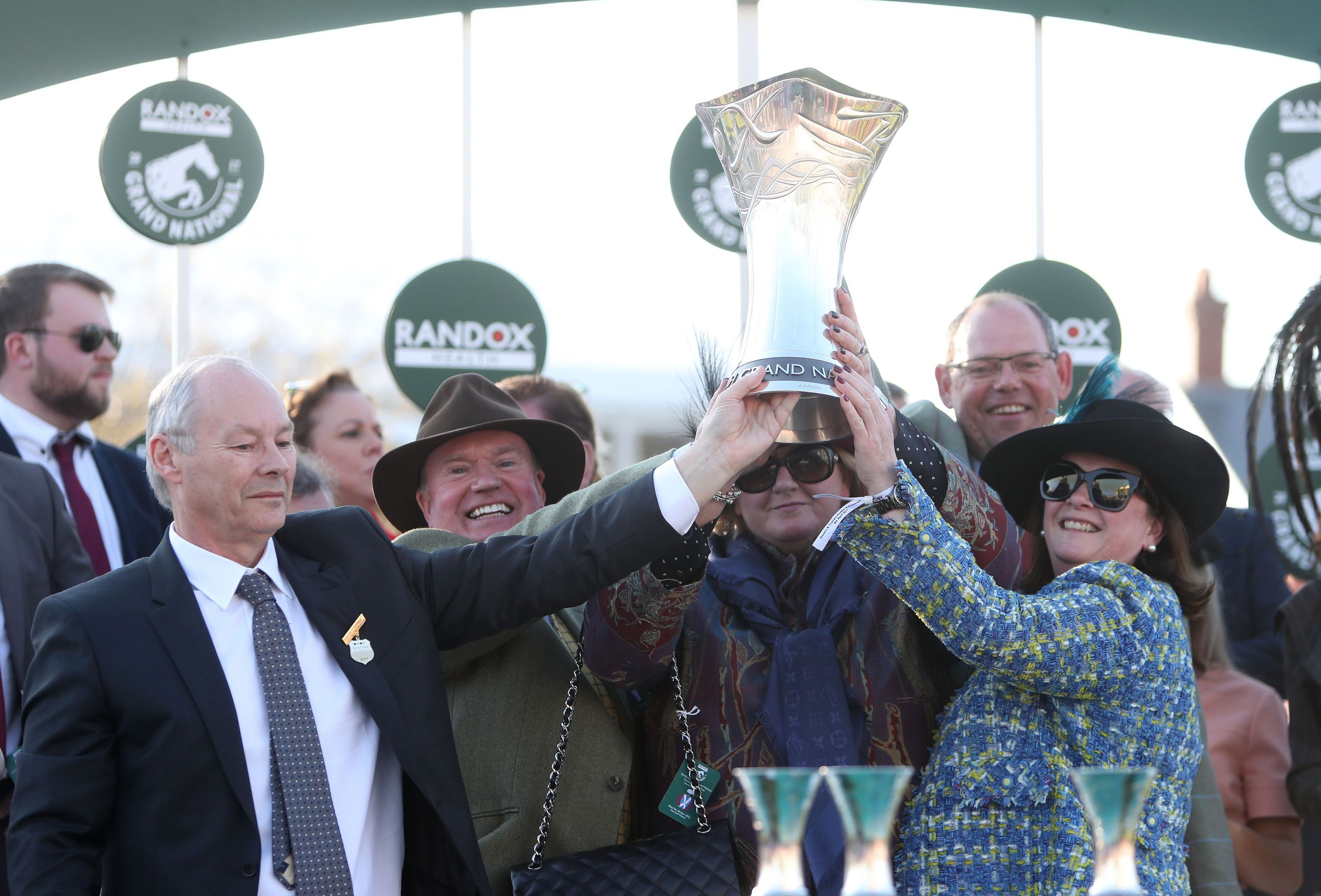 The husbands of the Two Golf Widows have revealed that they filled the Grand National trophy with champagne after One for Arthur's win.
Owners Belinda McClung and Debs Thomson use the collective nickname after they bought the eight-year-old horse as a hobby to while away time while their partners are on the course.
Colin Dempster, partner to Debs, joked that it was a "rumour" they spent so much time on the greens, and said they had supported the girls at Aintree on Saturday.
During the celebrations, Arthur's team downed champagne from the trophy – a tradition among winners of silverware at sporting events
Colin said: "We don't play golf all the time – that's a bit of a rumour that's going around. We had a day out to support the girls – we are not nearly as famous as they are but that's fine.
"I think we drank most of the champagne in Liverpool that night – luckily it's a nice big trophy, so it takes about four or five bottles of champagne. We were drinking it straight out of the cup."
Fraser McClung, husband of Belinda, added that the horse had fared better than the human members of the team.
"We were in somebody's box and we were with Lucinda and when he crossed the Melling road with three quarters of a mile to go we were getting quite excited because we knew he would stay.
"We thought Blaklion had got away in front and we might not catch him – but he did, and he passed him.
"Arthur's fine – he was home by 1am. I think he's in better nick than we are."