A group of convicted criminals were filmed playing mini-golf while they were carrying out community service.
The impromptu contest was "won" by Alexander Burns, who posted mobile phone footage – which has since been deleted – on social media under the title "CS Masters".
The footage has caused outrage among politicians and victims of crime, who say it "makes a mockery" of the system.
Community payback orders are imposed by courts as an alternative to a custodial sentence. Unpaid workers are banned from having mobile phones with them during their payback time, and should be supervised by council workers.
Burns was convicted of assault in 2016 and sentenced to 220 hours of unpaid work. The others in the video have not been identified.
A source close to the incident, who has been a victim of crime, said two members of council staff were responsible for the group in Aberfeldy on Sunday, when the footage was taken.
"They are on unpaid community payback, they are meant to be watched at all times during the whole eight hours – because obviously they have committed a crime," they said.
"Instead of going to jail they have been given community service and the staff have given them a little holiday – a chance to play pitch and putt and post it on Facebook. They aren't even meant to have their phones with them.
"They get a 15 or 20 minute break but that should be supervised. It's a mockery of the system – it annoys me."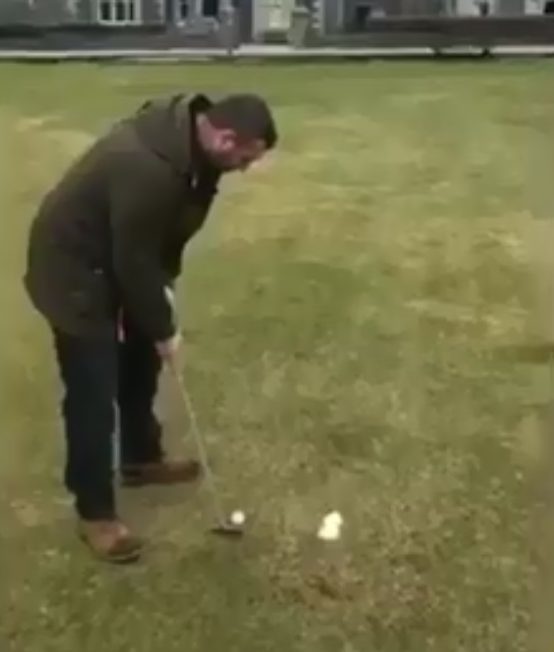 Douglas Ross MSP, the Conservative shadow justice secretary blasted the "soft-touch justice system".
He said: "Community Payback Orders have a role to play in our criminal justice system, but scenes like those in this video undermine their use and are absolutely unacceptable.
"CPOs are a form of punishment so to see people playing mini-golf and filming it while they should have been supervised is galling for the victims of the crimes they committed.
"People on CPOs should genuinely payback the communities that have suffered from their illegal activities rather than spending their time having a jolly."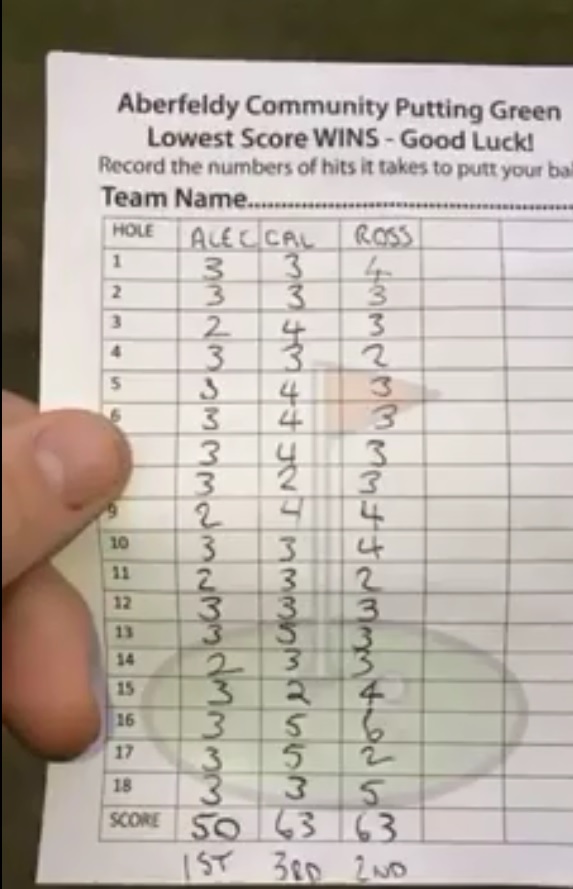 Perth and Kinross Council insisted the group was on a lunch break, but admitted they should not have been able to film proceedings.
A spokeswoman said: "At the request of the community a small group of clients in the Unpaid Work Team were re-painting the Aberfeldy putting green pavilion on Sunday.
"During a lunch break from the painting they were given permission to play a round on the putting green. They were being supervised by a project officer who was also having his lunch. At the end of the match they returned to complete the painting.
"Clients are not allowed to film any aspects of their community work without permission, nor to share it on social media. Permission was not requested or given, and the individuals involved have been reminded of these rules."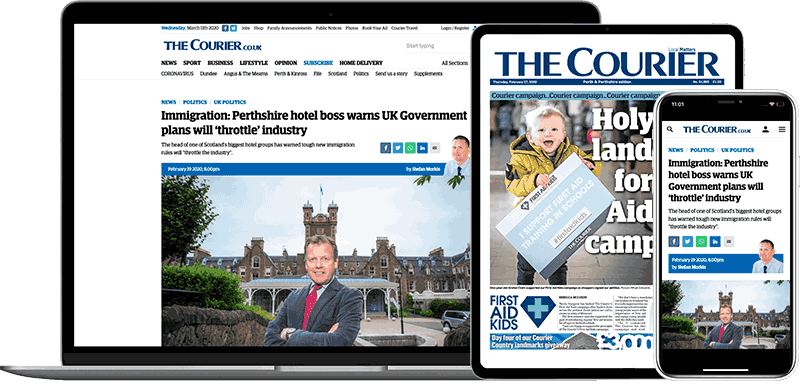 Help support quality local journalism … become a digital subscriber to The Courier
For as little as £5.99 a month you can access all of our content, including Premium articles.
Subscribe