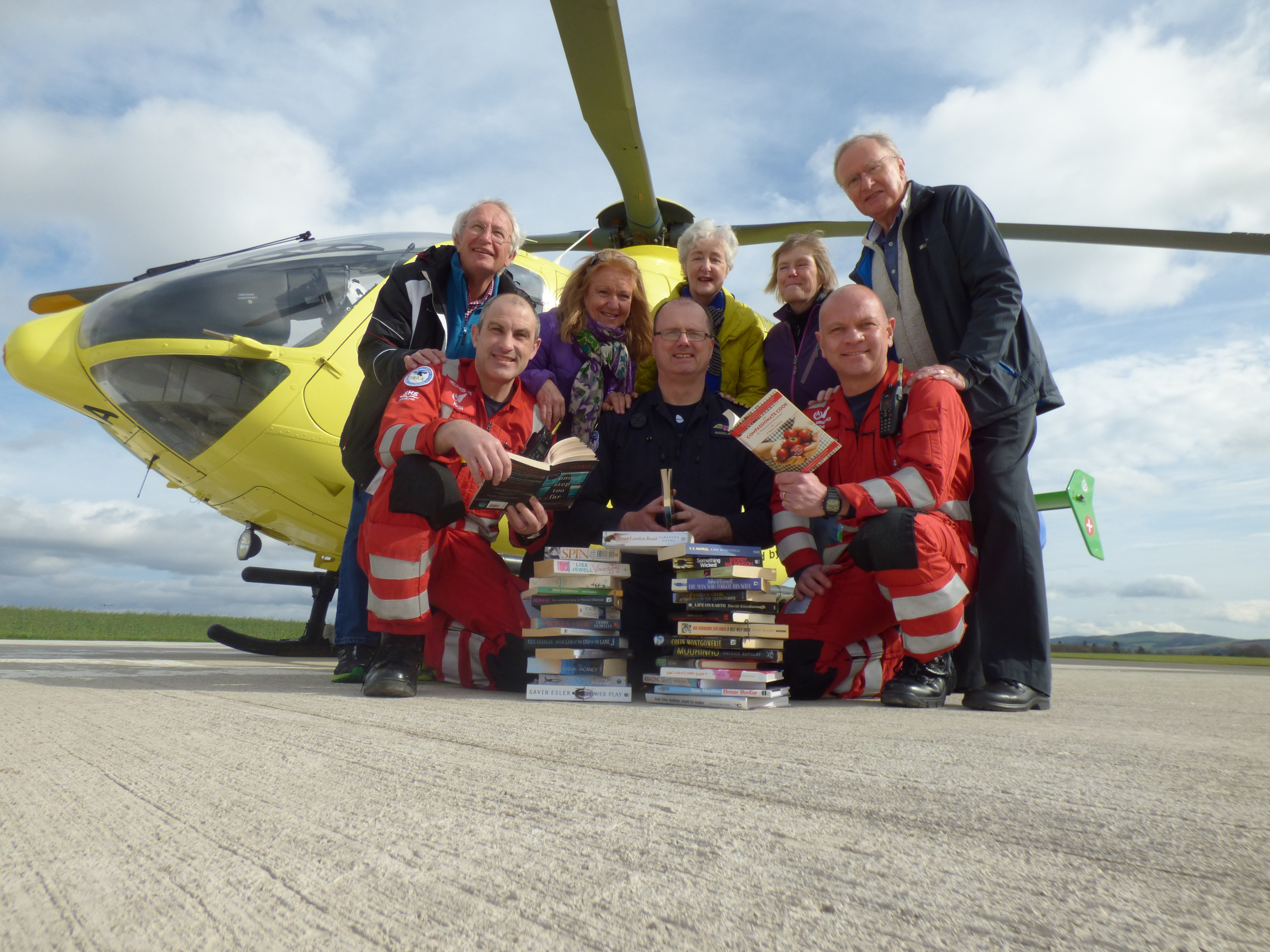 The stunning business success of the Pitlochry Railway Station bookshop has almost been matched by its successes as a fundraising supporter of good causes.
Since the shop and its scores of volunteers dedicated themselves to collecting money for charities and community groups, thousands have been raised.
It has now hit an impressive milestone, topping £200,000 in gifts to good causes as it brought its support of Scotland's Charity Air Ambulance to £21,500.
Graham Holmes, chairman of the voluntary group that operate the thriving station bookshop, explained that SCAA was a cause which was close to everyone's heart in Highland Perthshire and beyond.
"We see the distinctive helicopter air ambulance flying over here regularly and most people know someone who has been saved or helped by the crew," he said.
"To see it go about its vital work is encouragement enough to know that our donations are working and being channelled to a worthy cause."
Since March 2013 – two months before SCAA took to the air – Pitlochry Station Bookshop has made regular donations to the air ambulance and organisers say there is no doubt that support will continue.
SCAA community fundraiser Fiona Dennis praised the ongoing support and the public who patronise the bookshop at Pitlochry Station.
"Most of the books are sold for £1 so that's a lot of books being bought up to help SCAA alone," she said.
"We're so grateful to the volunteers who run this amazing outlet and channel funds towards SCAA and many other charities," she added.
"Their support helps fund a vital lifeline for remote and rural communities such as Highland Perthshire and we thank everyone involved for their on-going commitment to SCAA."
Operated by a team of around 40 volunteers, the success of the bookshop has exceeded everyone's expectations.
It sells hundreds of books each week and attracts visitors from all over the world, with many people making detours to donate unwanted books and purchase others.
Graham said: "We have been absolutely gobsmacked by how popular and successful the venture has been – not just as a shop but as a fundraiser for a variety of charities."
In 2015, the bookshop was a stop-off for Michael Portillo as he filmed the latest leg of his Great British Railway Journeys series for the BBC.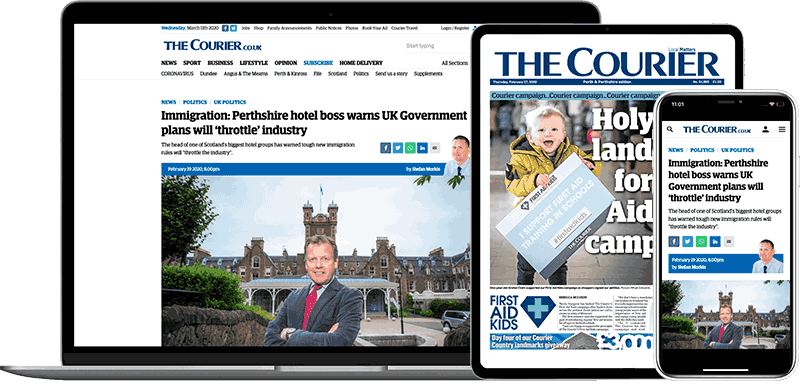 Help support quality local journalism … become a digital subscriber to The Courier
For as little as £5.99 a month you can access all of our content, including Premium articles.
Subscribe