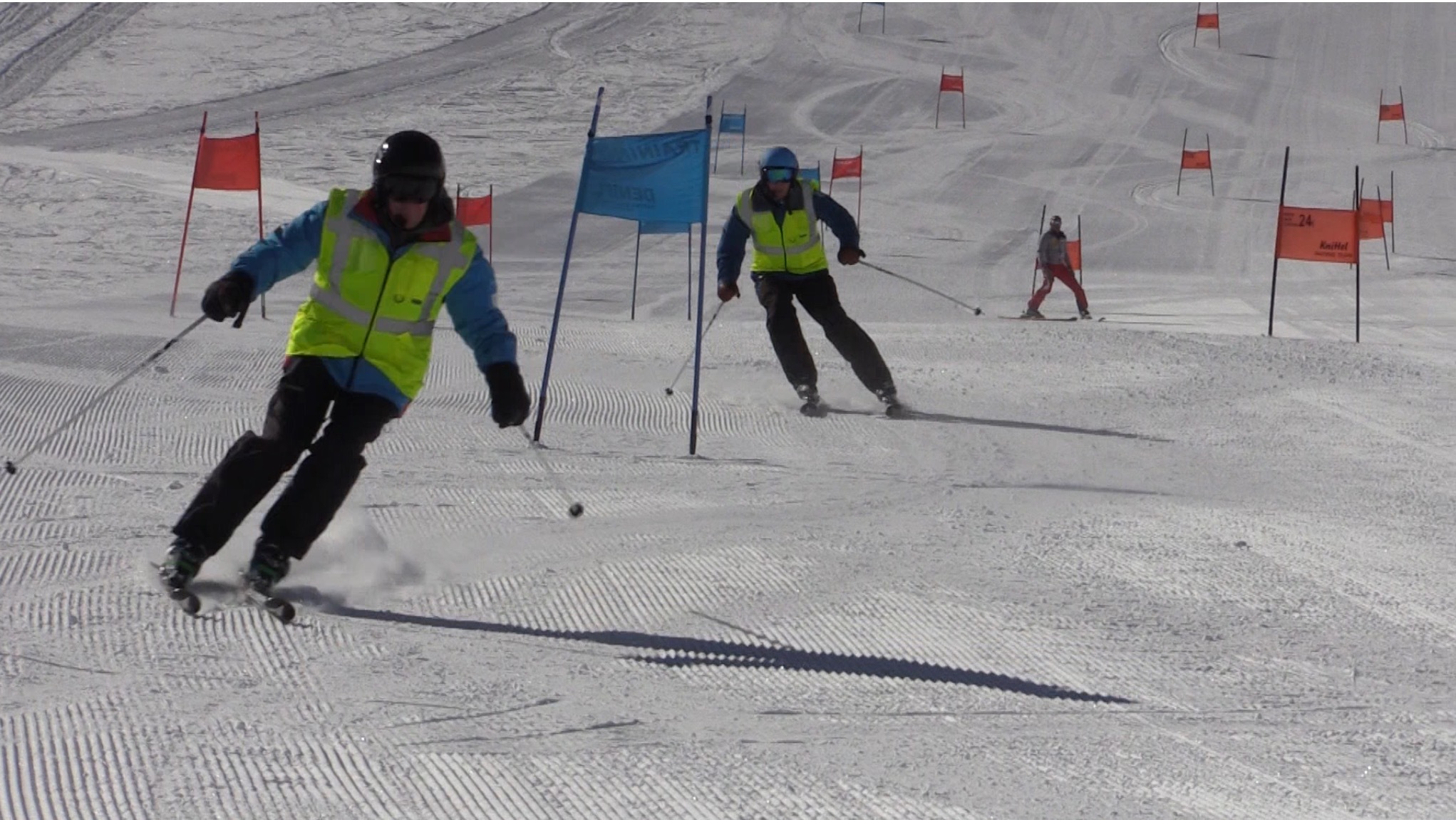 It may be the kind of sport that terrifies beginners taking it up later in life.
But Tayside veteran Billy Black was fearless when learning to ski in his 50s – despite being registered blind.
The 59-year-old, from Scone, recently won the silver medal in the Giant Slalom at the British Ski Championships, in a team effort with Blind Veterans lead guide Neil Graham.
Billy, who served in the army in the 70s and 80s when he was posted to Northern Ireland, said: "I first registered as blind in 2007 and got involved in skiing in 2010 with the charity Blind Veterans, when we spent a week in Italy.
"Before that, I'd never been on skis in my life. It was tough, because when people were trying to explain things it was hard to understand what they meant without being able to see it for myself.
"I have very little sight, so I can't see anything other than the red on the jacket Neil wears when he guides me.
"With practice I got better and in 2015 I joined the Armed Forces Para Snowsports Team.
"I was over the moon when we won silver at the British Ski Championships. We will keep going until we win gold next time!"
Billy and Neil were presented with their medals by HRH Prince Edward.
Neil explained that the course for athletes is exactly the same as for the able-bodied, but the visually impaired skiers work in tandem with their guides.
He said: "It's a team effort. We are both competing together and both receive medals. We have a communication system with a headset inside the helmet and a microphone.
"It's a duplex system, allowing us to hear and speak to each other quickly.
"I warn Billy about things like bumps in the snow and we always maintain a distance of two poles apart.
"He is getting a lot of information relayed to him all at once, and has to react pretty quickly.
"I've been guiding with the Blind Veterans for 17 years and that's how I met Billy.
"Para snow sports covers all disabilities, not just physical  – it also includes mental health conditions like PTSD.
"Our team is made up of veterans, but there are civilian para snow sports clubs in Scotland too."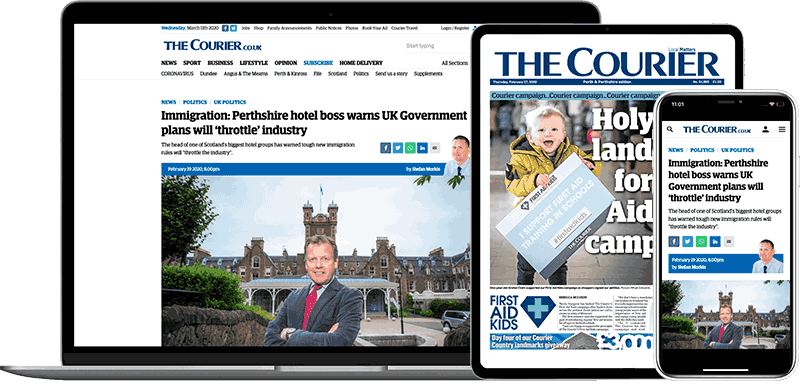 Help support quality local journalism … become a digital subscriber to The Courier
For as little as £5.99 a month you can access all of our content, including Premium articles.
Subscribe