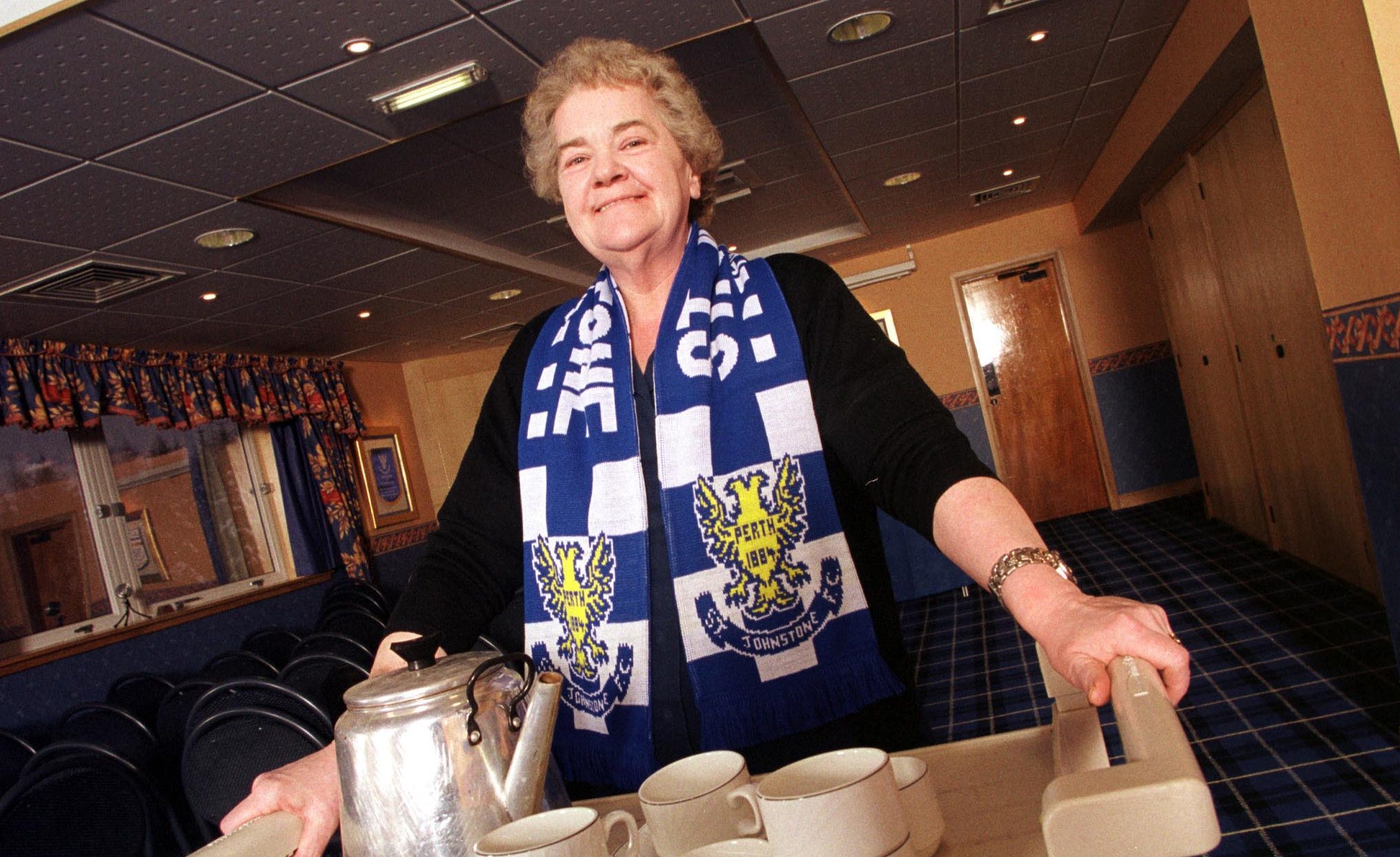 Scottish football's most famous tea lady has died.
Aggie Moffat spent 27 years ago looking after St Johnstone managers and hundreds of players behind the scenes at Muirton Park and then McDiarmid Park.
But Aggie is best remembered for a 1991 Perth bust-up with the then Rangers manager Graeme Souness, which saw shocked club owner Geoff Brown forced to play the role of peacemaker.
The row – tagged "The Storm in a Teacup" – was brewing after house-proud Aggie in her blue pinny made a beeline for an Armani-suited Souness in a corridor outside the boardroom in the wake of a 1-1 draw.
She was raging about a broken kettle and the mess left in the visitors' dressing room.
Recalling a confrontation which has become part of football folklore, before severing her ties with McDiarmid she maintained: "That row grew arms and legs. It's all water under the bridge now – but I still wouldn't speak to the man.
"Mind you, I had bigger fallouts with Saints directors Geoff Brown and Stewart Duff and they never made the papers."
Years later, Souness admitted the clash with Aggie persuaded him to quit Scottish football and head back to Liverpool.
"What pushed it over the edge for me was when I became involved in an incident with a tea lady at St Johnstone," he said.
"I ended up arguing in the boardroom with the club chairman (Geoff Brown) and I'm one step away from… you know … I asked myself what was I doing? This lady (Aggie) wasn't scared of me!"
The incident even attracted the attention of Hollywood legend Robert Duvall of "Godfather" fame.
Aggie was approached to join Duvall and one-time Saints player and Rangers legend Ally McCoist in the 2000 movie "A Shot at Glory."
But she turned down the role of "Wee Brenda," a tea lady with village club Kilnockie who had a spat with a leading manager.
Aggie joked: "I said if Liz Hurley wanted the part, she could have it. I didn't find out what the fee would be, but players like Paul Kane wanted to be my agent.
"I still have no regrets and I was proved right. The film was rotten."
She decided to hang up her apron in 2007 at the age of 62.
Aggie began laundering the Saints kit and cleaning the dressing rooms back in 1980 and her late husband Bob assisted making match day sandwiches.
She admitted Alex Totten was her favourite Saints boss and was thrilled to get a birthday call from Sir Alex Ferguson in his Man United days.
Former Saints, Kilmarnock and Falkirk manager Totten said: "It's sad news. Aggie was a larger than life character.
"She was always brilliant with me when I was the St Johnstone manager. I remember having lunch with Aggie and Owen Coyle when he was Saints manager after Aggie announced she was retiring.
"We kept in touch down the years with visits and every year I would phone her after the Bells at New Year. That had become a tradition with us.
"The kitchens at Muirton and McDiarmid were very much Aggie's domain and she treated everyone exactly the same, as Graeme Souness discovered!"
A St Johnstone spokesman said: "Aggie was a great servant to the football club over many years. Everyone at St Johnstone is sad to learn of her passing on Thursday.
"Our thoughts are with her family and friends at this sad time.
"The 'tea lady' title didn't do justice to the jobs Aggie carried out over many years at both Muirton Park and McDiarmid Park, where laundry duties and preparing lunches – including her legendary home-made soup – for the players formed the bulk of her busy days.
"Aggie briefly came to national prominence after a well-publicised fall out with Graeme Souness but she was very much a private person with her husband and family the most important things in her life.
"Many former players will be sad to hear of her passing."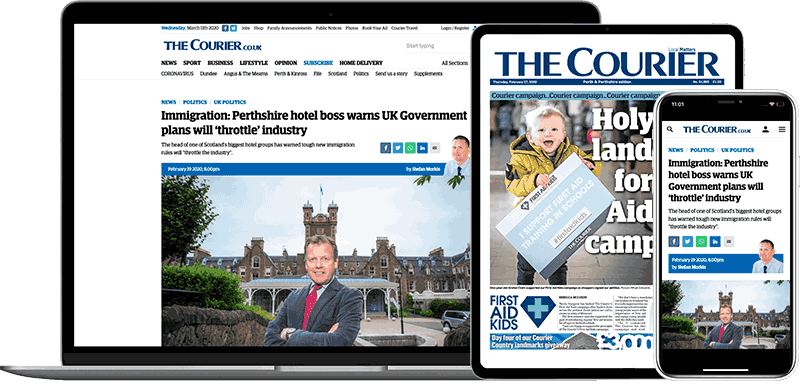 Help support quality local journalism … become a digital subscriber to The Courier
For as little as £5.99 a month you can access all of our content, including Premium articles.
Subscribe