More than 30 Tayside and Fife council workers earned more than £100,000 last year, according to a "rich list" of top local authority earners.
Four on the top rung took home more than Prime Minister Theresa May and First Minister Nicola Sturgeon, as claimed by a "city hall rich list" compiled by the Taxpayers' Alliance.
The 34 high-ranking individuals were among 228 Scottish executives to take home almost five times the national average of gross pay.
Fife Council said the lobby group's figures were inaccurate for its highest-paid staff, with only seven of its 13 top-paid earners taking home more than £100,000.
The group's method of calculating income includes expenses, election duty payments, employer pension contributions and other in-kind factors.
However the figure pales into comparison with London's 450 chiefs on that level of income.
Remuneration for the tax year ending April last year, the most recent available, saw a general increase for top-level wages.
The alliance claimed six Dundee City Council chiefs earned more than £100,000, with seven in Angus, 13 in Fife, and eight in Perth – one post more than the year before.
John O'Connell, chief executive of the Taxpayers' Alliance, said Scots are now more able to monitor the salaries of their highest earning public servants in a time of major cuts.
"Some residents have seen no drop-offs in the services they receive despite the necessary savings being made," he said.
"But the Town Hall Rich List also allows residents to hold to account those who have overseen failing departments, or received bumper pay-offs after poor performance in the job.
"After all, power should be in the hands of those who pay, not those who spend.
"More transparency means more accountability — and many senior managers at local authorities have performed well in tough financial times."
Scotland's gross pay average for 2016 was £22,918, almost £1,500 behind the UK's as a whole.
Cash-strapped Angus Council chiefs were recently warned that a pay hike for four senior staff "sends out the wrong message" when it was granted.
The local authority has trimmed its second tier below the chief executive from three jobs to two, to save £140,000 from its wage bill.
But the two remaining strategic directors will share a £9,000 hike to reflect "increased areas of accountability".
And two heads of service, for human resources and regulatory and protective services, will share £23,000 in line with "increased areas of responsibility".
Carnoustie independent David Cheape said he did not want to face his constituents after backing the move.
"I am concerned at the message this is sending to Angus residents and to council employees," he said.
Perth and Kinross, and Angus councils were unavailable for comment.
Fife Council HR service manager Barbara Cooper said: "Salaries for council chief executives across Scotland are set by Cosla as part of a national collective agreement with the relevant trade unions and representative bodies."
A spokesman for Dundee City Council said: "The salary of senior employees is set by reference to national agreements.
"Those of executive directors are determined with reference to the chief executive's salary and the duties and responsibilities of these posts."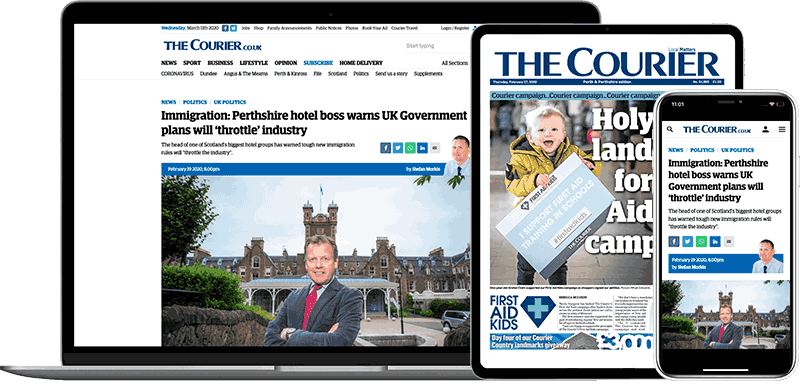 Help support quality local journalism … become a digital subscriber to The Courier
For as little as £5.99 a month you can access all of our content, including Premium articles.
Subscribe