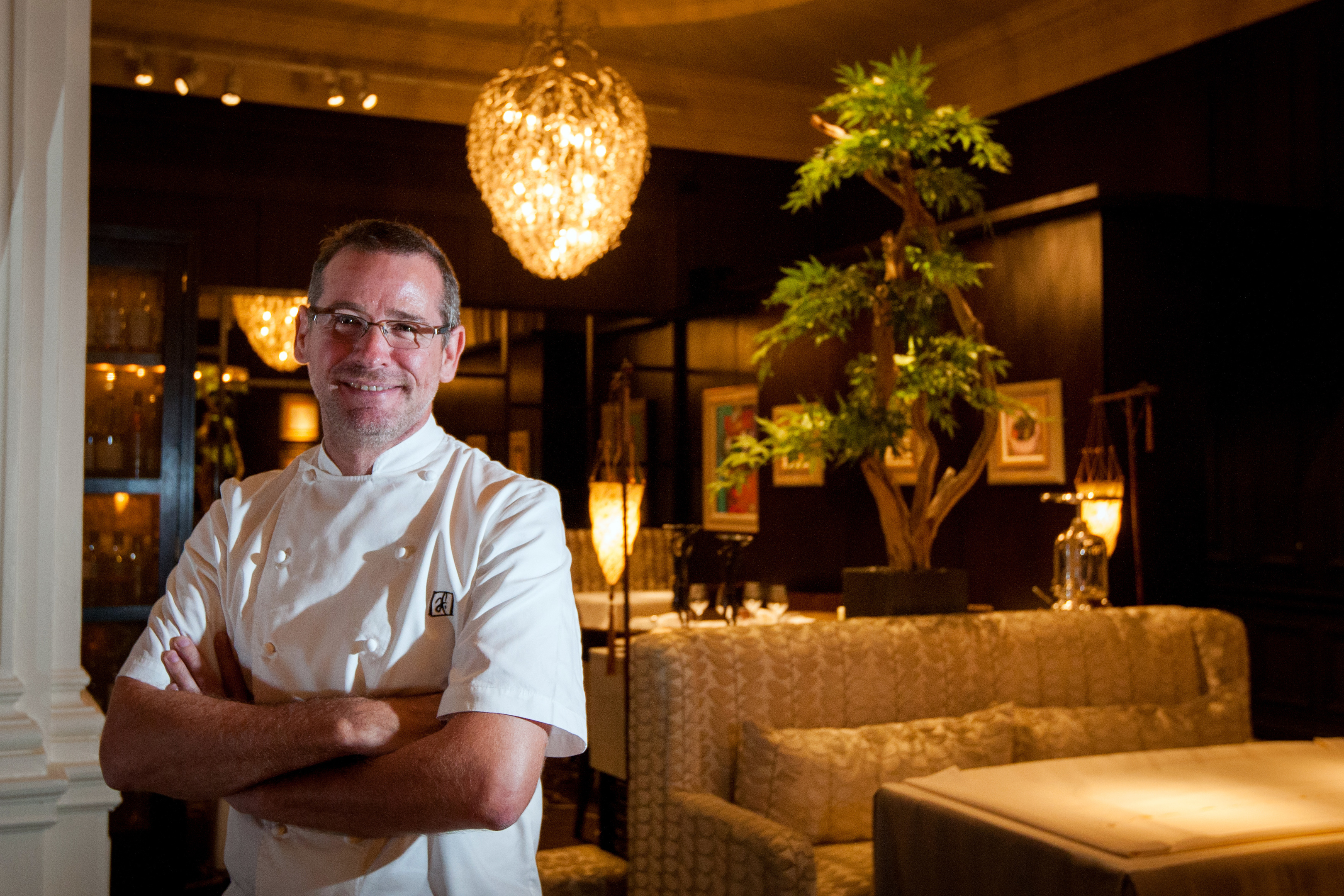 A top Perthshire chef hopes to shake off the perception of waiting tables as a dead-end job to attract more people to the industry.
Andrew Fairlie is to start training teenagers at his Michelin-starred restaurant in the Gleneagles hotel to tackle a shortage of waiters.
Restaurateurs fear Brexit will cause a crisis in the food and drink industry as they may no longer be able to recruit from countries where the job is seen as a profession.
Mr Fairlie , Scotland's only two-starred Michelin chef, employs 14 people front-of-house, many of whom come from overseas.
He said: "The industry has such a bad reputation, especially 'out front'. They (young people) think 'What can we learn?' There is almost a perception that it is just taking plates back and forward.
"Usually we have to change trainees' perception of service, to show they are adding to someone's evening, making their night. It's not for everybody, but some young people will see the potential right away. It's all about attitude.
"By the end of it, you will be as knowledgeable about wine as any of our wine suppliers. Then there is food knowledge and food tasting, which people experience. It is opening up a completely new world to people, a world they didn't know was there."
Mr Fairlie said staff at his restaurant earn around £19,000 but rookie members of staff are kept behind the scenes until their knowledge is "100%".
He said: "I quiz them every week. What we can't afford is for a guest to ask a waiter a question and not get the answer. They don't have the luxury of saying, 'I'll get back to you – I'll just go and ask the chef."
He added the industry gives people the opportunity to see the world.
"If anyone is interested in travel, this industry is great," he said. "A chicken stock in Japan is the same as a chicken stock in Edinburgh. It is the most amazing industry but you have to pick and choose where you work carefully."
Mr Fairlie's training scheme will involve showing teenagers the ropes behind the scenes for several months before they are allowed to serve in the restaurant.
They will then take up to four years to learn about food and wine, gaining a level three certification approved by the Wine & Spirit Education Trust.