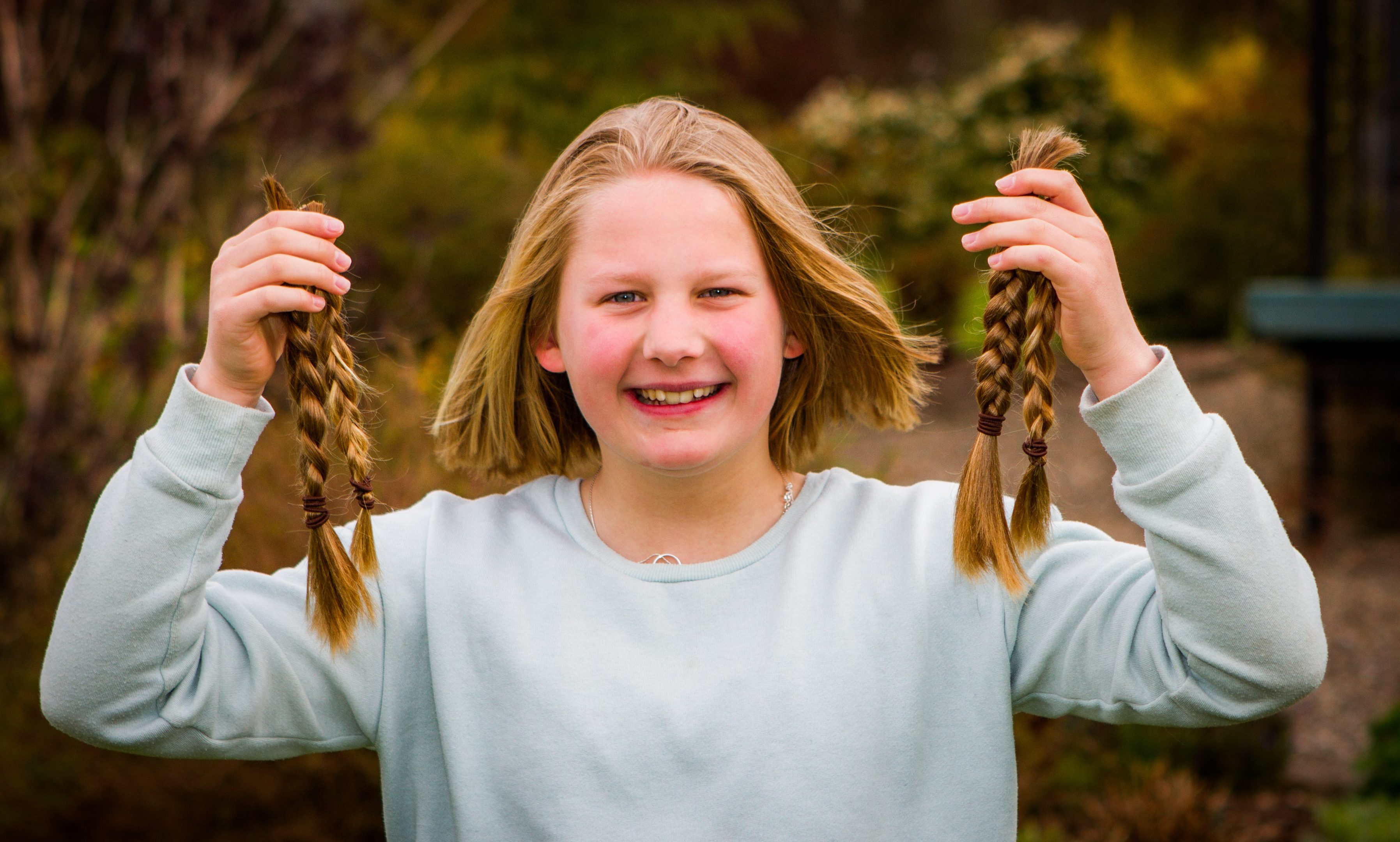 A kind-hearted Perthshire schoolgirl has had her locks chopped off for charity.
Grace Cameron, 12, agreed to a severe haircut to help other youngsters battling serious illnesses.
The challenge was partly inspired by her older sister Clara who made a miraculous recovery from a "mystery" brain condition.
Glenalmond College pupil Grace will donate her locks — about nine-and-a-half inches' worth — to the Little Princesses Trust, a charity which provides real-hair wigs to children living with cancer.
Mum Fiona said: "Grace first heard about the charity through a friend and after she spent a bit of time on the Little Princesses website, decided it was something she really wanted to do.
"Grace watched her own sister go through a long term illness — and happily come out the other side — and the thought of being able to make life a bit more comfortable for someone else having a horrible time was a great opportunity."
Grace's sister Clara, 16, did not lose any hair while she was ill. She was first diagnosed with diabetes by 2006, and over the next few years developed epileptic seizures which eventually put her in intensive care.
After a worrying time, doctors at Ninewells made a breakthrough when they gave her a PET scan. It revealed that her whole brain had swollen.
Clara was given a treatment of immunoglobulin which soon brought her seizures down from more than 50 to about 20 a day. She has now made a full recovery, said Fiona "doing the usual things that teenagers do".
Fiona added: "Grace had read about one teenage girl who refused to have lifesaving therapy because she couldn't bear the thought of losing her hair — it was only when the girl's mum took her to Little Princesses and showed her how good a real hair wig can be that she agreed to go ahead with the treatment.
"These wigs can be styled unlike fake ones which makes them a massively preferable option."
Grace said she was happy with her new look and hopes that it will inspire others to donate their hair to the charity.
The Little Princess Trust was launched in 2006 by the family and friends of little Hannah Tarplee.
The Hereford schoolgirl was diagnosed with having a Wilms tumour and she sadly died in 2005.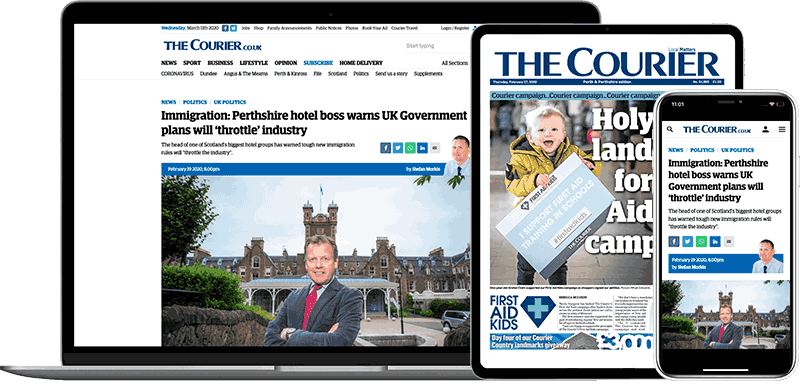 Help support quality local journalism … become a digital subscriber to The Courier
For as little as £5.99 a month you can access all of our content, including Premium articles.
Subscribe