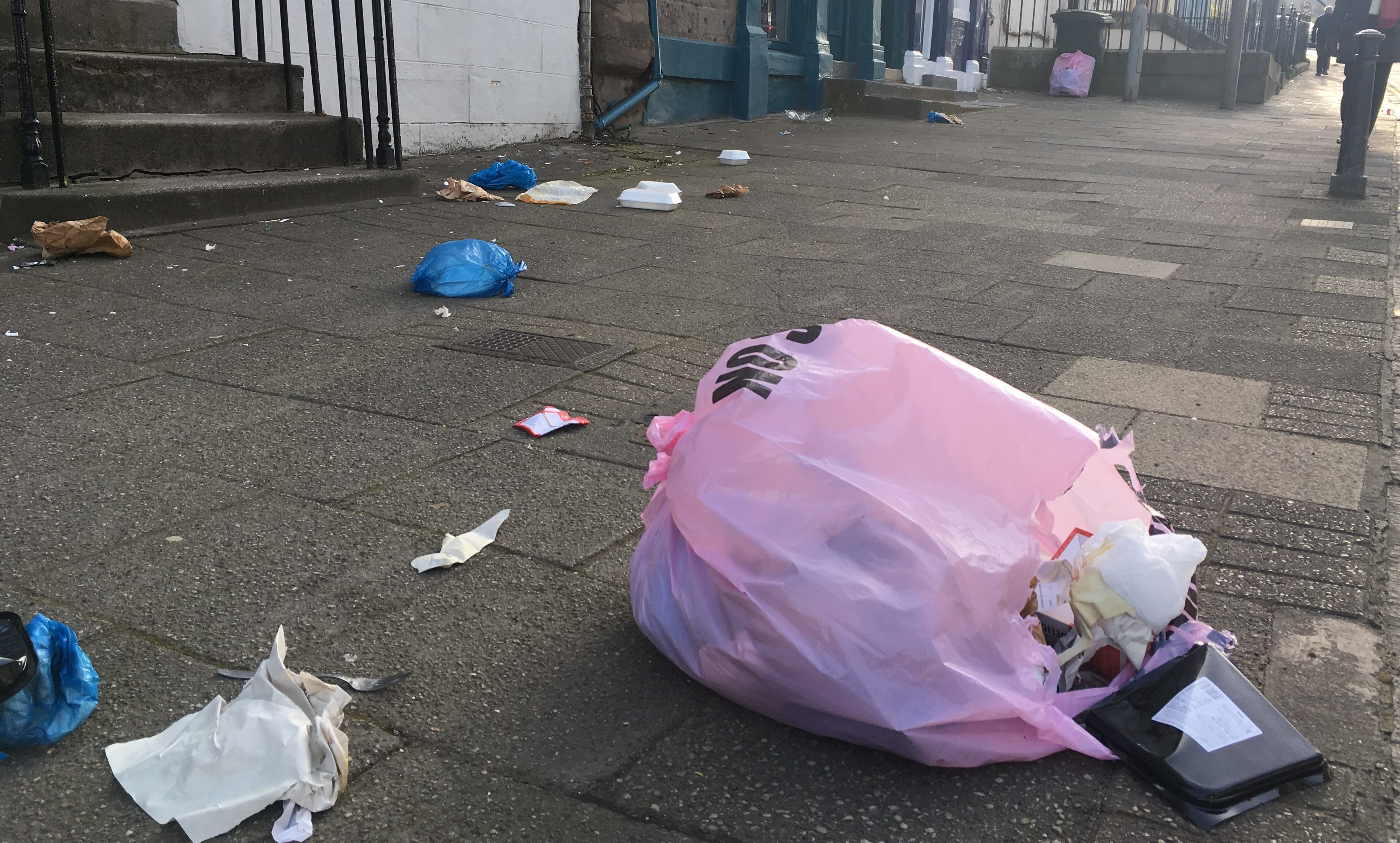 A new rubbish bag blitz could help clean up the streets of Perth.
Council chiefs are considering rolling out a pilot bin scheme, which aims to put an end to the sight of split waste bags on pavements around the city centre.
Locals say they are fed up seeing refuse sacks, left out for collection, pecked open by scavenging gulls and their contents left strewn across the street.
People in the city centre said the area was particularly messy this week, with bins left out over the bank holiday weekend.
Now Perth and Kinross Council is considering rolling out a communal bin plan, which would allow businesses and residents a shared container to store their bags on collection days.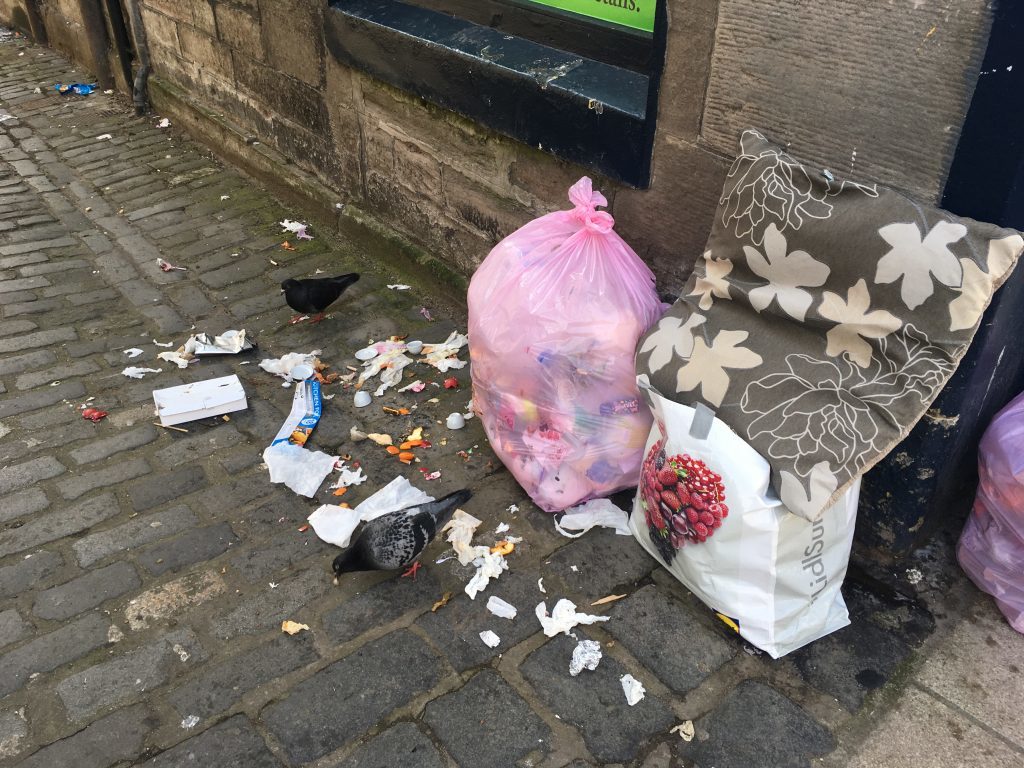 The scheme has been piloted in New Row and Scott Street and has proved so far successful.
A local authority spokesman said: "We are aware of the issues surrounding the refuse sacks in Perth City Centre.
"Unfortunately it is not possible to provide wheelie bins to all city centre properties, as quite often there is insufficient space for the bins to be stored in-between collections."
He said: "When a property is on a refuse sack system we ask that the sacks are put out by 7.30am on the day of collection as per our waste and recycling bin policy.
"Any residents presenting their waste too early for collection are brought to our attention and will receive a letter to remind them of the correct presentation procedures."
He added: "The council is also looking to further expand the use of communal refuse containers for residents and businesses on sack collections, following a successful year long trial in the New Row, and Scott Street Perth.
"Further locations will be chosen and consultations with residents and businesses will follow."
The council has said any residents who are unaware of which day their waste is collected can seek this information via their website or by phoning the customer service centre.
The problem of birds attacking 
rubbish bags and ripping them open before they are collected was 
highlighted by city centre resident George Smart.
"It looks really terrible early in the mornings," said Mr Smart, 68.
"I feel a bit ashamed when I see 
visitors walking through all the rubbish."