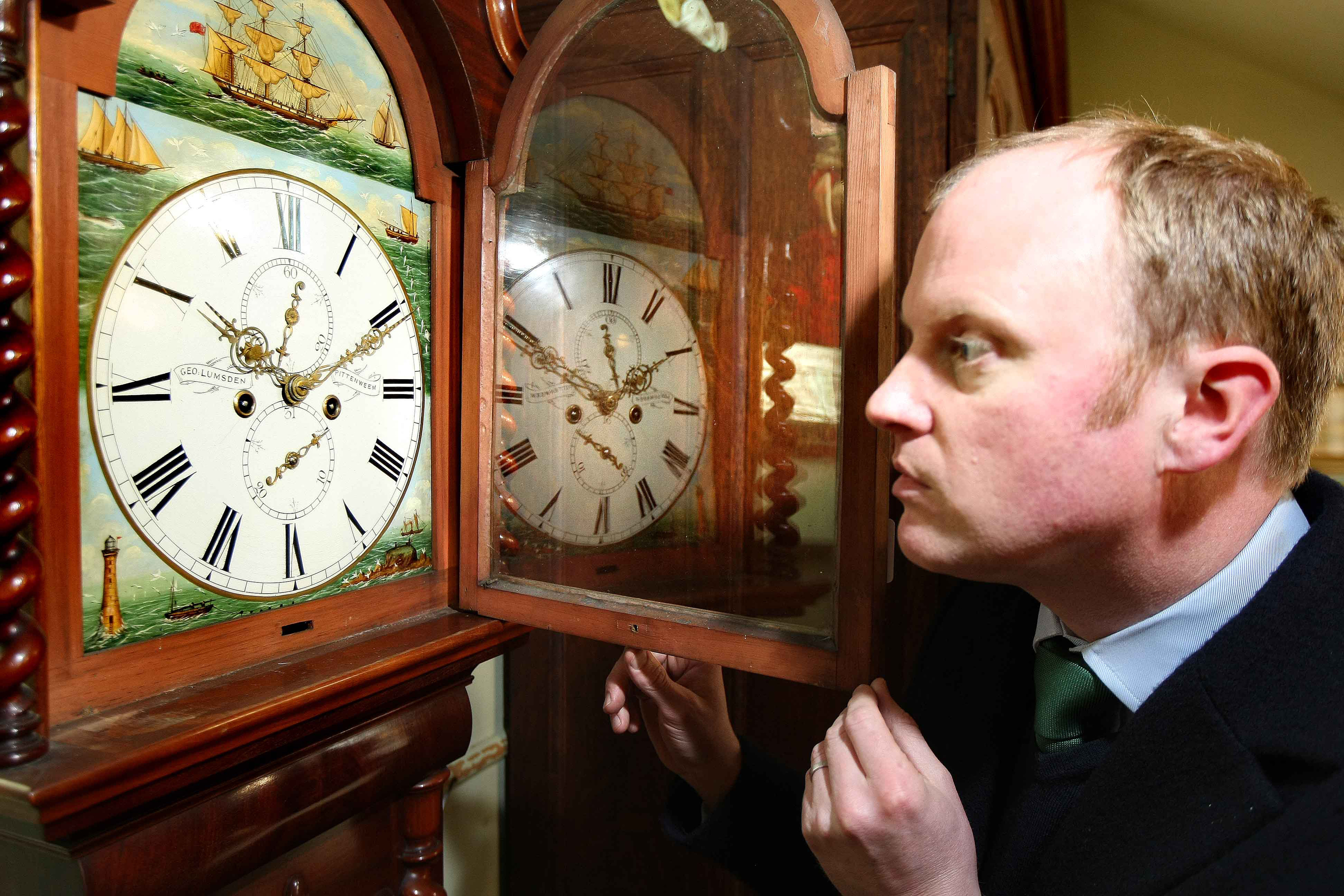 Two clocks which were unearthed as part of a televised hunt for relatives of a Fife man who died without a will are to go under the hammer.
The timepieces were made by two family members, who operated in Fife during the 19th century — one made by George Lumsden, the other by his nephew David.
Pittenweem man David Brown died in 2014 at the age of 86. He left a property on the village's High Street but no will.
As he had never married and was an only child, his death resulted in a two-year search by professional genealogy firm Fraser and Fraser to find his beneficiaries.
The hunt featured on an episode of the BBC1 reality show Heir Hunters, which was broadcast last month.
The grandfather clocks, which form part of Mr Brown's estate, are now up for sale at Lindsay Burns auction house in Perth and are expected to sell for £400 each.
Both feature maritime scenes painted around the clock face, with the George Lumsden clock bearing an image of the Bell Rock Lighthouse.
Auctioneer Nick Burns said: "The painted details are in really good condition and are of maritime interest due to the depictions of the boats and the Bell Rock Lighthouse.
"They came to us when we were asked to clear a property that had been the subject of an episode of Heir Hunters. Mr Brown had died intestate and the programme was looking for his heirs, and the two clocks featured in the programme.
"It was broadcast a couple of weeks ago. There was only one picture of him — at a business conference in the 60s — and that was side on."
The programme discovered that Mr Brown had no cousins and that none of his second cousins were alive. The firm eventually traced 192 beneficiaries through descendants of Mr Brown's second cousins.
Lindsay Burns' Antiques and Fine Art sale will take place in Perth on April 25 and 26.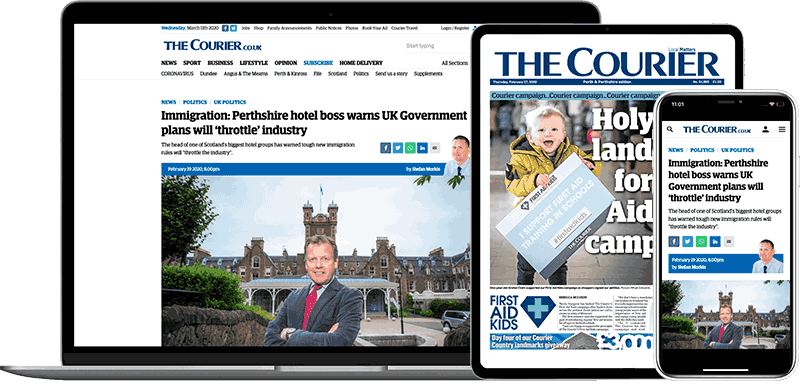 Help support quality local journalism … become a digital subscriber to The Courier
For as little as £5.99 a month you can access all of our content, including Premium articles.
Subscribe