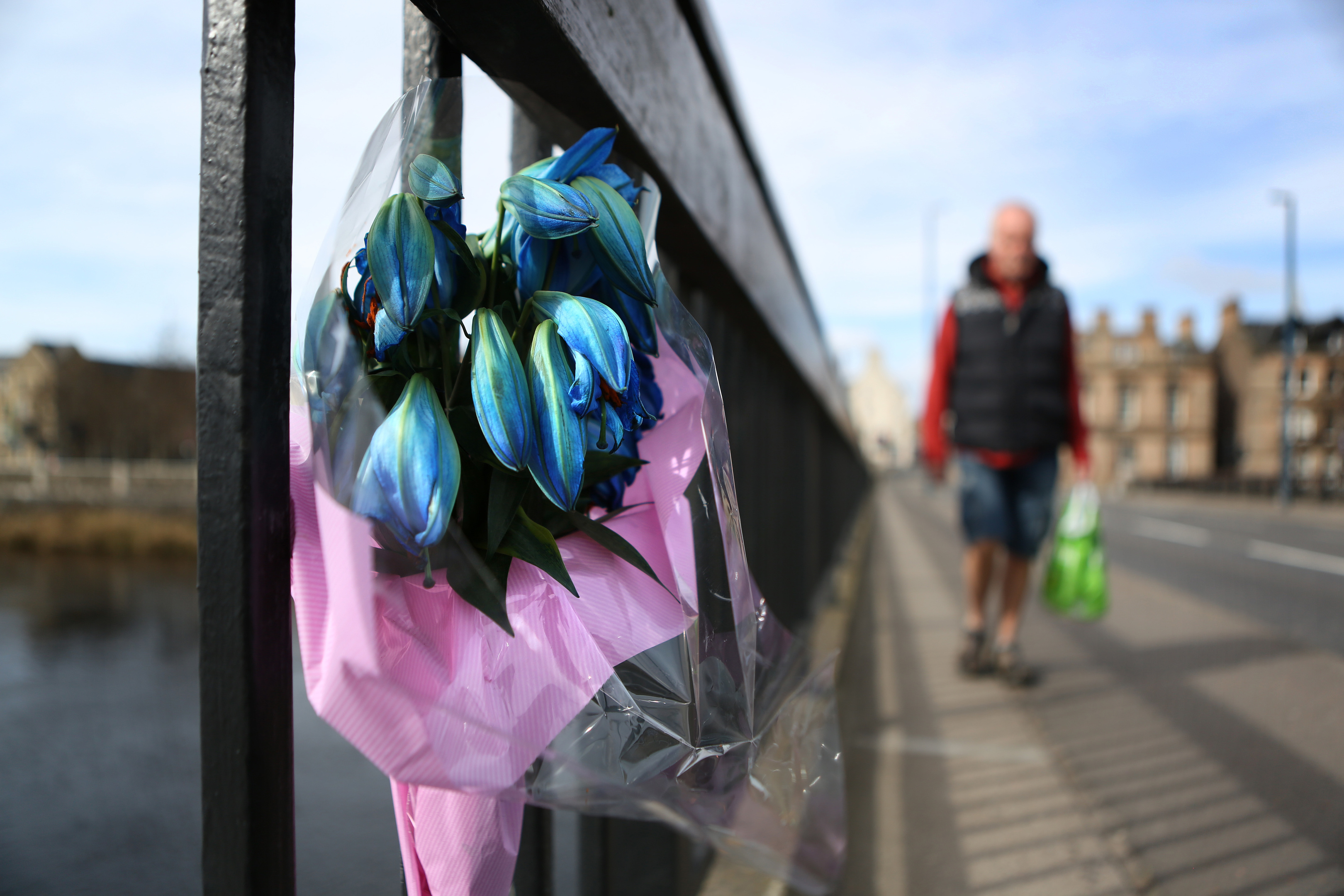 The mother of a missing Perth man whose disappearance sparked an exhaustive air and sea search believes she can finally "say goodbye properly" after a body was recovered from the River Tay.
A major rescue mission was launched in the early hours of Saturday, March 18, after Kieran Bruce was seen plunging from the Queen's Bridge in Perth.
Initial efforts by lifeboat crews, police, fire service and helicopters drew a blank.
Now nearly six weeks on, the 25-year-old's family has been contacted by police after a man's body was found at the water's edge near Walnut Grove.
The grim discovery was made by a member of the public at about 6pm on Friday.
A Police Scotland spokesman said: "Officers are currently making inquiries, but it is not believed there are any suspicious circumstances.
"The family of missing person Kieran Bruce have been informed."
The Police Investigations and Review Commisioner (PIRC) is looking into the force's response in the lead up to Kieran's disappearance.
It is understood Kieran was speaking to police on the bridge, shortly before he went into the water.
Kieran's mother Donna, from Durham, posted on social media: "Just to let everyone know, our wait for Kieran's body to be recovered from the River Tay is over.
"It's been five long weeks since he fell off the bridge."
She added: "We can stop living in limbo now. It will take until the end of next week for him to be formally identified, but at least we will be able to say goodbye properly. I so miss him."
Kieran studied plastering at Sunderland College before moving to Perth. He stayed at a flat in Tay Street.
One neighbour said: "He always seemed like a good lad. Really friendly.
"Everyone's just really shaken up about what happened."
Kieran was a motorcycle enthusiast. The day before he disappeared, he shared a picture of his prized machine on Facebook.
For several days, emergency services probed a large area of the River Tay, including a stretch of water at lower Friarton and also near Inchyra.
A specialist police dive and marine unit focused on Moncreiffe Island, with additional help provided by police air and operational support units.
A PIRC spokesman said: "A report on the commissioner's findings will be submitted to the Crown Office and Procurator Fiscal Service in due course."