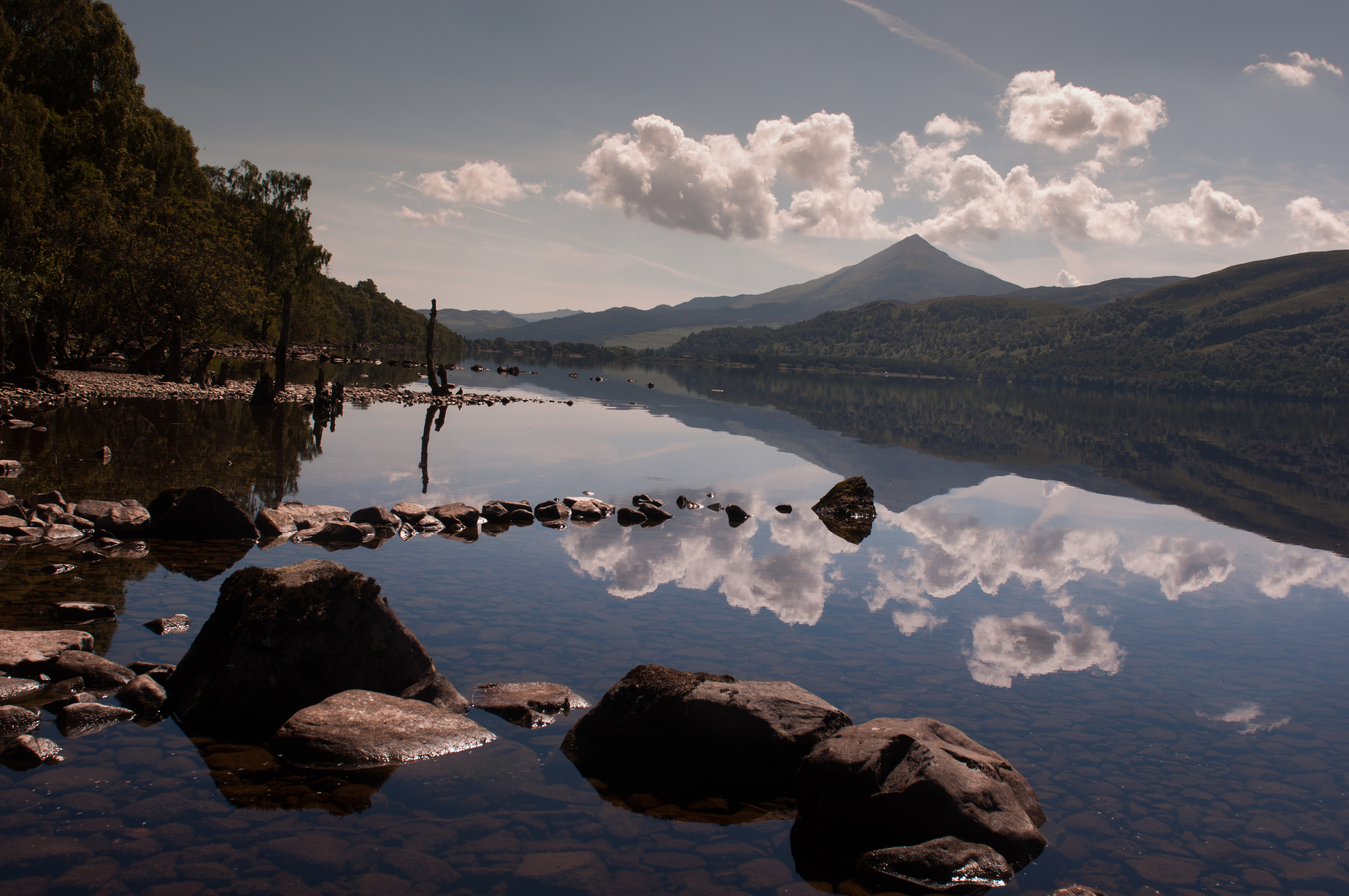 A new festival will use geocaching and nature walks to attract visitors to Highland Perthshire.
The Dawn to Dusk event on Sunday May 7 will be based in and around the Carie Woods at Rannoch.
It has been organised by the Rannoch Community Trust to celebrate the area's stunning setting – part of one of the country's national scenic areas.
The festival begins early, at 6.30am, to enable participants to enjoy a dawn chorus walk in the first of a series of outings through the woods.
Many will be led by knowledgeable local guides who know the best places to enjoy the area and its wildlife, from birds to red squirrels.
If walking doesn't appeal, the festival will also have a wealth of activities for all ages at its base camp – the local picnic site.
Experts will give talks on topics from wild cats to wild flowers and there will be den building, bug hunting and a tent full of crafting materials.
There will also be a number of geocaching treasure hunts throughout the day.
The trust has arranged refreshments for many of the events, while transport will be available from Kinloch Rannoch to the Carie Woods.
Rannoch Community Trust interim project director Jane Dekker said: "We have a list of around 40 local community volunteers who are organising everything from putting tents up, serving soup to coordinating activities.
"The event is to encourage our local residents, friends and neighbours to spend time in and celebrate our wonderful outdoors.
"We are providing transport, activities, food and shelter so that people of all ages can spend time at Carie Woods.
"We also have lots of visitors who come to the area to enjoy Rannoch and its surroundings and they are all most welcome too.
"We are anticipating up to 100 people being at our basecamp area at any one time – this is the first time we have run the event so we will see."
Geocaching is an important part of the festival and celebrates the work of local volunteers who have been maintaining a geocaching network in the Rannoch area for a number of years.
The geocaching pastime is an increasingly popular one, with the treasure-hunt style game challenging participants to use global positioning systems (GPS) to see out a cache that has been hidden in a specific place.
Perth and Kinross has been regarded as the geocaching capital of Scotland ever since the region hosted the UK Mega Cache event in 2010.
Trails have been set up in many different communities, including Aberfeldy, Auchterarder, Blairgowrie, Crieff, Kinross and Pitlochry.
Jane said it had become an important means of attracting people to the area.
"It is an exciting and fun activity for people of all ages to enjoy and it offers visitors – and local residents – a reason to stay for longer in the area and to explore further our natural environment," she said.
"Being part of a global network helps secure Rannoch's place on the outdoor activity map."
The trust has received support from the Loch Rannoch Conservation Association, Big Lottery Fund and Forestry Commission.
Visit www.ourrannoch.co.uk for more information on the new festival.