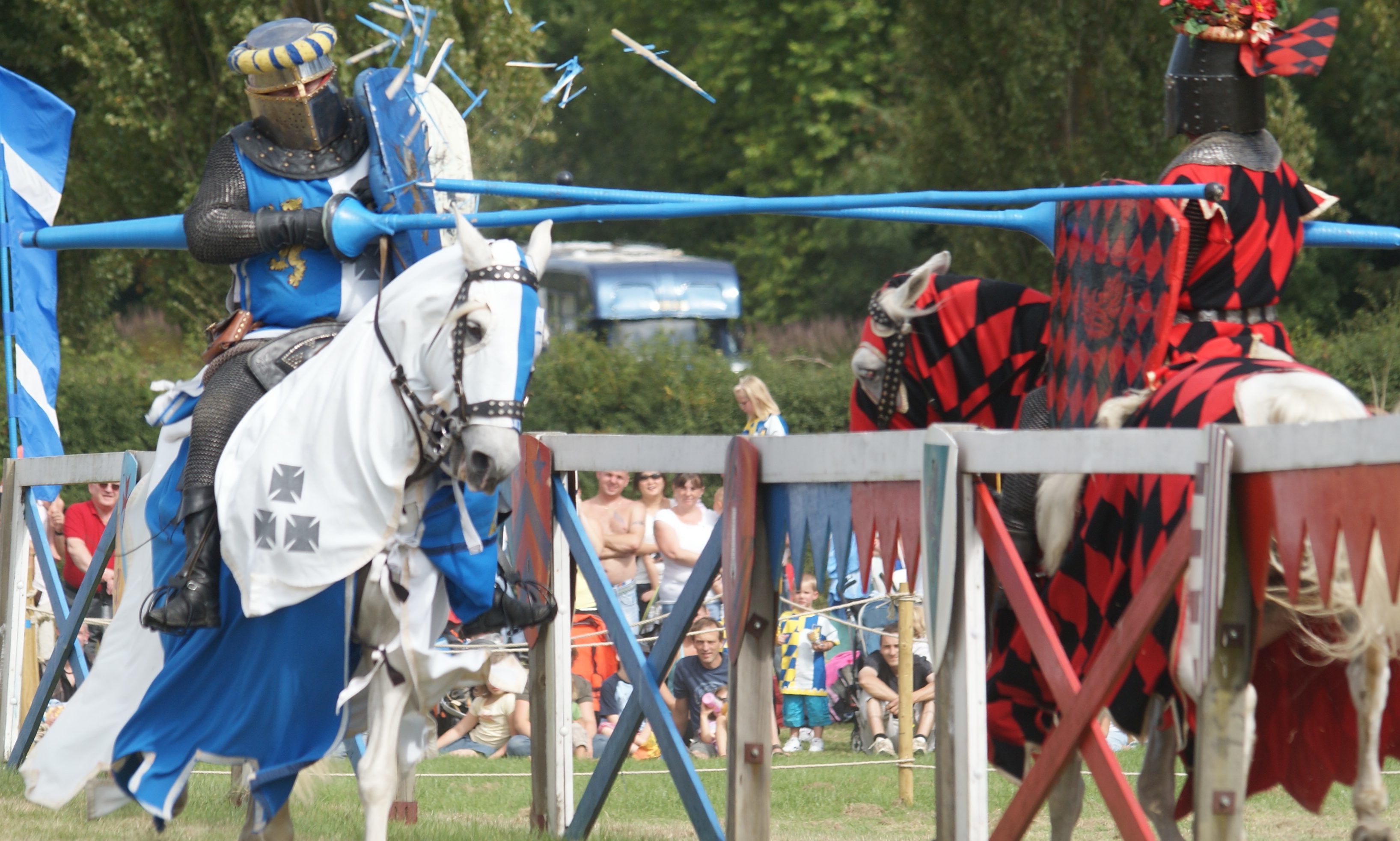 A team of historians who brought the past to life for a series of Hollywood blockbusters – including the much anticipated Justice League movie – will transform a historic Kinross-shire castle this summer, to mark the 450th anniversary of Mary Queen of Scots' reign.
The Cranranald Trust for Scotland are a living history group that has worked on big screen epics such as Gladiator and Transformers 5, as well as the first three series of Outlander.
This summer, the group will turn Market Park in Kinross into an immersive, living and breathing historical encampment as part of a two-day festival to commemorate Queen Mary's imprisonment at Lochleven Castle.
The event will be staged over the weekend of September 2 and 3 and aims to celebrate the area's rich cultural history and heritage.
Cabinet secretary for culture, tourism and external affairs Fiona Hyslop said the free entry festival is a signature event in the Year of History, Heritage and Archeology 2017.
"The story of Mary Stuart, Queen of Scots, helps show how Scotland's history is among the most compelling of any nation," said Ms Hyslop. "This is also reflected in many of our finest historic sites, from Linlithgow Palace where she was born to Lochleven Castle where she was held prisoner before her escape and departure for England."
She added: "The Mary Queen of Scots Festival offers us a fantastic opportunity to celebrate the story as part of our rich heritage and cultural traditions, drawing visitors of all ages from the local area and beyond."
Clanranald, which worked on the 2014 Homecoming event Bannockburn Live, has been helping out with the latest DC superheroes film Justice League, featuring a much hyped team-up between Batman, Superman and Wonder Woman.
They will recreate the hustle and bustle of 16th Century Scotland, with Queen Mary herself in attendance.
Knights in magnificent, tailored armour will arrive from all over the realm to show off their finery and prowess in a live action, competitive jousting demonstration.
The event will feature challenges from the Kingdom of Cornwell, the Shire of Nottingham, the Flatlands of Mercia, as well as homegrown Caledonian knights.
Visitors will be invited to mingle with these flamboyant characters, hear details of their training, lives, loves and losses.
The encampment will also include the Royal Stuart Kitchens, a hands on activity showcasing the food of the period. There will also be an armoury where visitors can see the creation of elaborate weapons and armour.
Malin Allan from the Clanranald Trust said: "Scotland is built on the history of remarkable individuals and one of these is the trials and tribulations of Mary Queen of Scots.
"The Clanranald Trust is honoured to be part of the festival, bringing Mary's story to life."