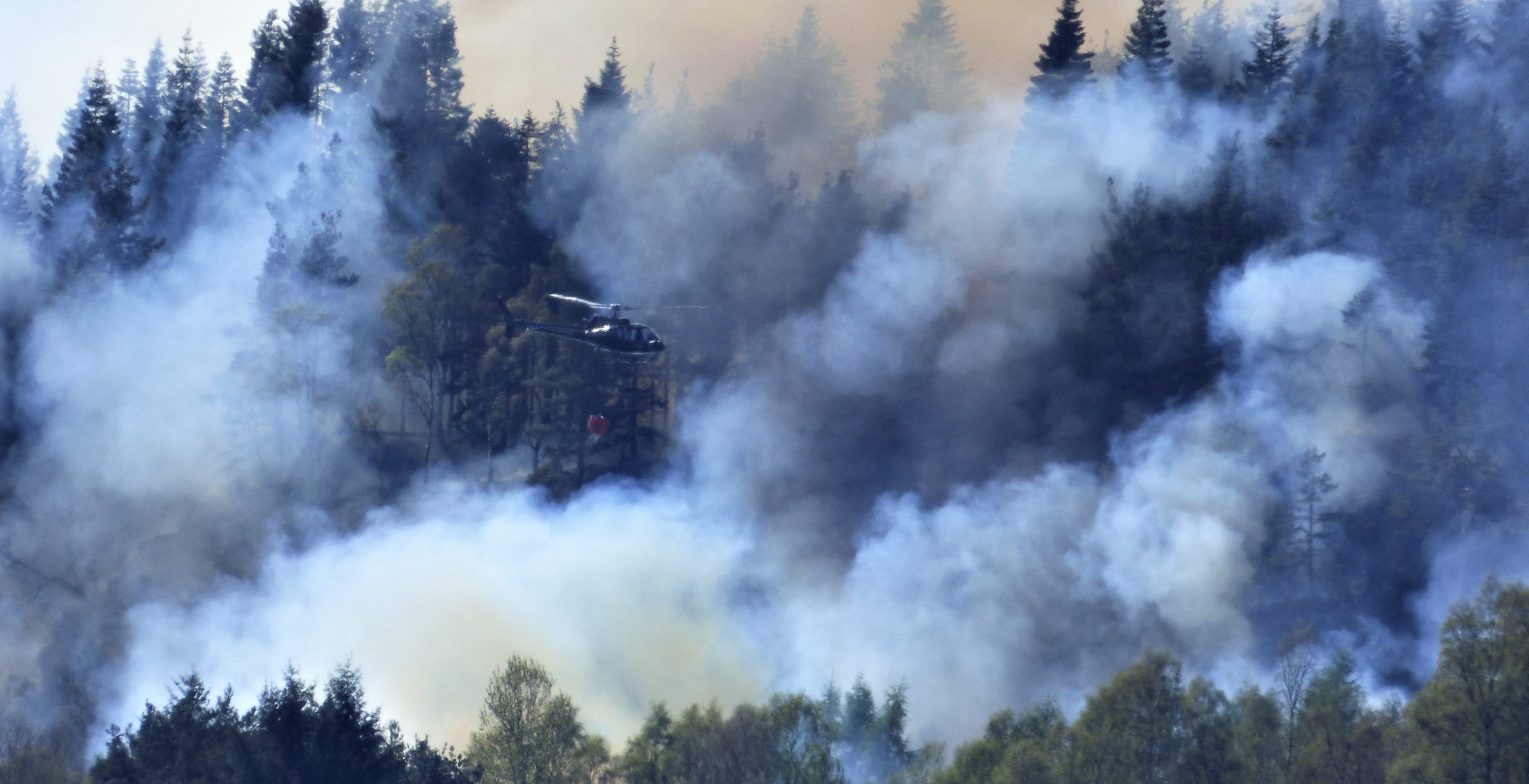 Fire crews have returned to the scene of a blaze that spread over a huge swathe of a forest in Highland Perthshire.
Scores of emergency personnel worked for hours on Thursday after the Scottish Fire and Rescue Service received a call about a fire in the Tay Forest Park around 1.50pm on Thursday.
Such was the extent of the blaze, which could be seen from miles around in both the Faskally and Craigower areas, that a helicopter had to be used to douse the flames by getting water from Loch Faskally.
As the fire raged, smoke billowed high in the sky with firefighters raising the fire to a 'level 2' scale and six crews worked at the scene trying to contain the blaze.
A spokesperson for the Scottish Fire and Rescue Service confirmed that firefighters have returned to the scene this morning with two fire crews dampening down areas using hose reels, shovels and spades.
She said that Pitlochry Golf Club have closed several holes which are near some sections of the woodland that were badly damaged.
"We have a crew from Perth and another from Blairgowrie at the scene," the spokesperson said.
"Progress has been made in some sections that were affected by the blaze. The plan is to use a helicopter around lunch time and to drop large quantities of water over the burnt forest."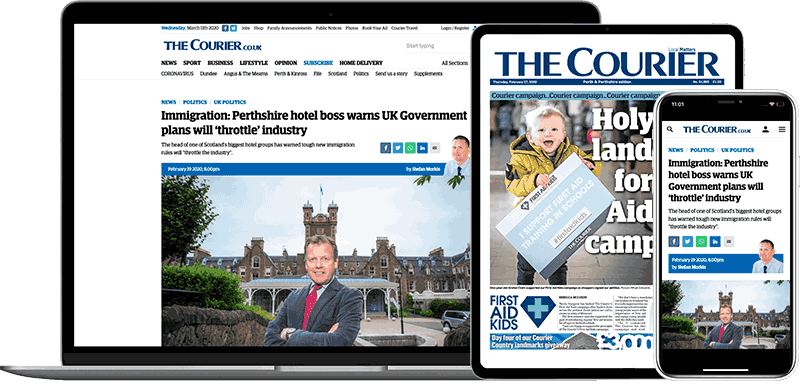 Help support quality local journalism … become a digital subscriber to The Courier
For as little as £5.99 a month you can access all of our content, including Premium articles.
Subscribe