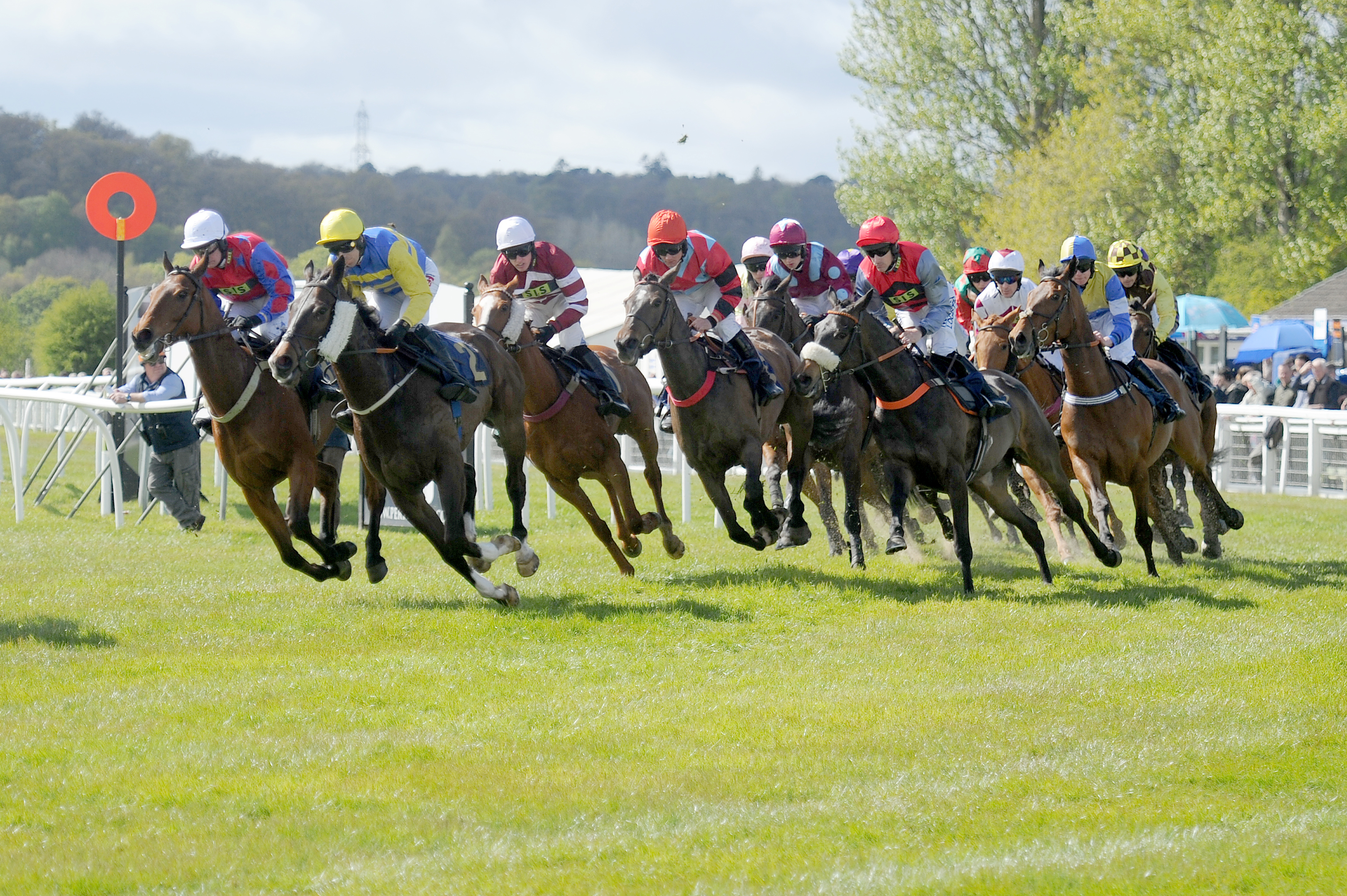 A new £250,000 irrigation system has been credited with ensuring that Perth racecourse was in prime condition for the opening event of the season.
"With the extremely dry spell of weather coupled with below average temperatures in April we were severely tested to produce an acceptable racing surface over the three days of the festival," said Hazel Peplinksi, racecourse chief executive.
"However, the ground staff have worked tirelessly in recent weeks with the new irrigation system and applied the equivalent of two inches of rain artificially.
"It is to their enormous credit that we have just had one of the most successful festivals in recent years with a record number of horses racing over the three days."
The Perth Festival at the end of last month saw a record number of runners over the three-consecutive days of racing and advance ticket sales were up 76% on previous years for the opening day, thanks in part to the appearance of Grand National winner, One For Arthur, who helped draw a large crowd.
The victorious horse was joined by his winning jockey Derek Fox and trainer Lucinda Russell to do a lap of honour in the parade ring for the home crowd, many of whom had backed the local horse.
Ms Peplinksi said that the £230,000 in prize-money and the near 200 runners over the three days boded well for future meetings.
"This represents a fantastic start to our season and if we can maintain this level of support I would be delighted," she said.
"There were plenty of owners and trainers here for the first time ever and many told me how much they enjoyed the experience or racing at Perth."
Next up in the racing calendar is Perth's double fixture with The On-Course Perth Bookmakers Evening on Wednesday May 17 (first race 6.05pm) and Ladies Day on Thursday May 18 (first race 2pm).
The glamorous Ladies Day will see jump racing and live entertainment with the best dressed lady scooping a £2,000 cash prize.
The style stakes are even higher this year, as celebrity stylist Gok Wan will be crowning the best dressed lady live on stage.
Gok will also be bringing a fashion show to the event where he will share industry style secrets.