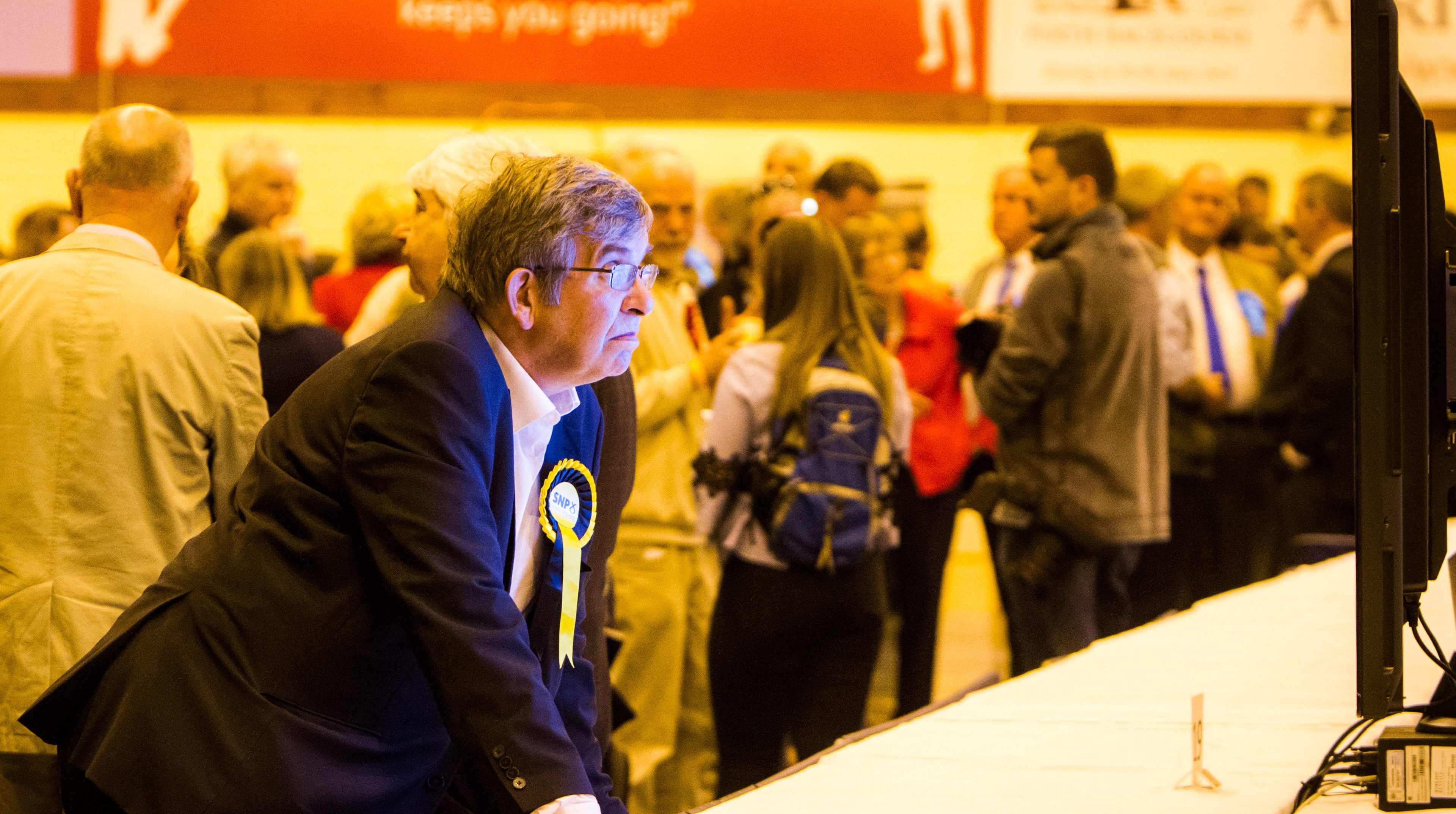 The Conservatives have reclaimed the balance of power at Perth and Kinross Council.
Independence referendum fatigue was blamed for a rise in Tory councillors across the region, from 10 in 2012 to 17.
The SNP saw their numbers fall from 17 to 15 after Friday's counts.
The Liberal Democrats lost one councillor – down to four – while the Labour party escaped being completely wiped out, with one new candidate voted in at Carse of Gowrie.
And they're off! Dig in, kids! pic.twitter.com/msuppDGhzp

— Jamie Buchan (@C_JBuchan) May 5, 2017
Among the upsets for the SNP, was the notable loss of enterprise and infrastructure convener John Kellas.
The local Conservative party leader Ian Campbell – re-elected in Highland – said: "Whatever way you look at it this has been an extraordinary result.
"The Conservatives are now the biggest group on the council but clearly we have no majority. We will now be speaking to other groups with a view to forming an administration."
Mr Campbell said: "It will be a difficult year or two for Perth and Kinross as a great many councillors will be on a steep learning curve."
SNP Councillor Dave Doogan, voted back in at Perth City North, said: "Obviously, this isn't ideal. We now have Conservatives who think they are going to run away with Perth and we aren't going to let that happen.
PICTURES: Tories gain at Perth and Kinross local council elections
"Clearly, the SNP are far from finished. We've increased our numbers in the city centre."
"We still have an administration to sort out and we want people to know that the good work the previous administration started will continue."
Former scout leader and Conservative Angus Forbes, elected at Carse of Gowrie, said: "I knew we would do well, because the Conservatives always have in this ward.
"I was surprised to increase the vote, though, because Mac Roberts (who stood down) was so well known and well liked."
He said: "Sadly, what I was finding was that people were voting on national issues, rather than local ones.
"It was all about independence. When I was out canvassing, what I was hearing was: We've got to get rid of the SNP, we're fed up hearing about independence."
The council's youngest councillor, 23-year-old Xander McDade (independent) said: "I think people have just become very dissatisfied with the main political parties.
Newly elected independent councillor Xander McDade and his team. Tired of party politics, he wants to make a difference locally. pic.twitter.com/4966XkF9Ap

— Mark MacKay (@C_MMacKay) May 5, 2017
"I'm delighted to be able to give a strong, independent voice to the people of Highland."