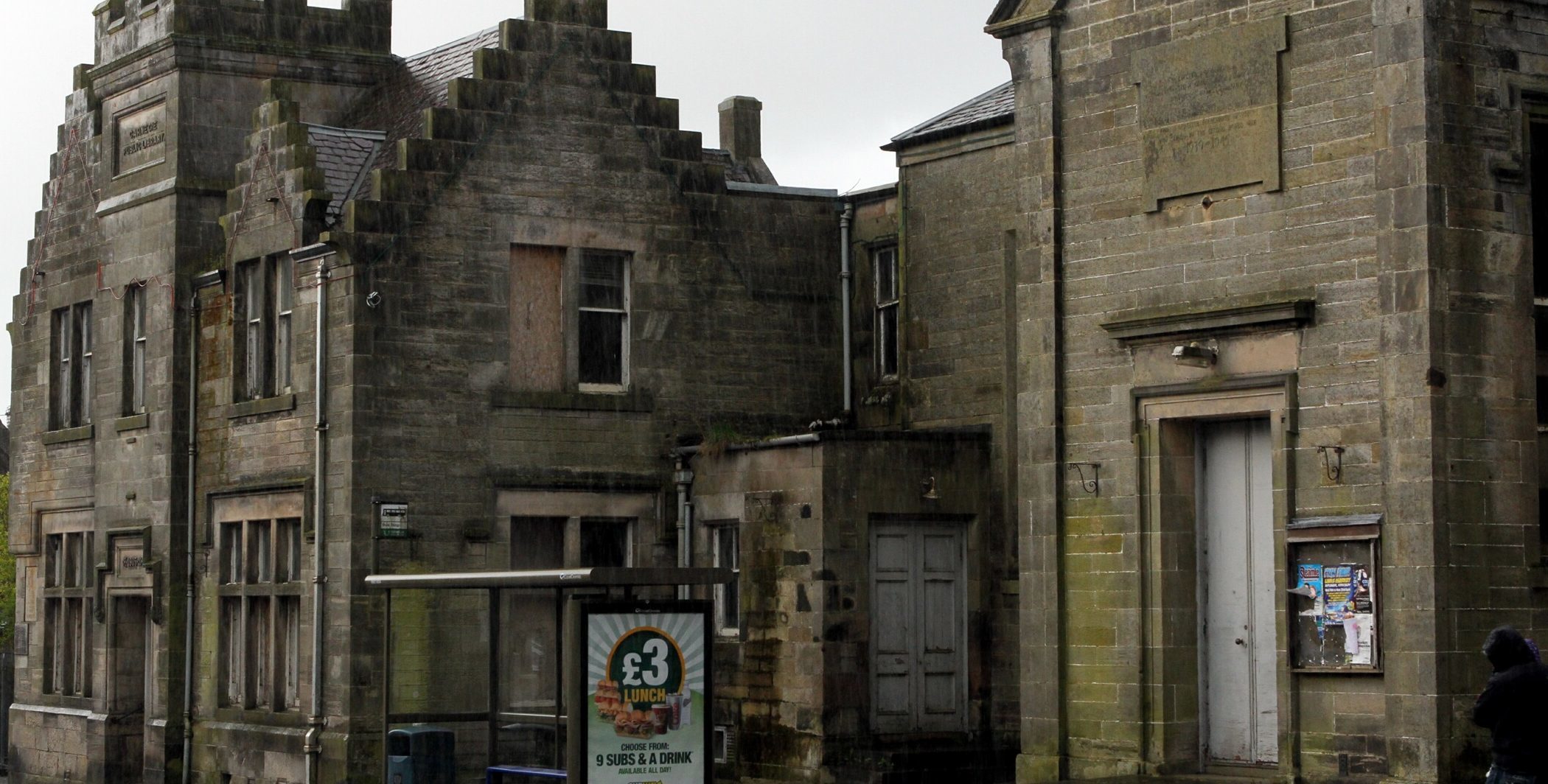 Developers behind a plan to convert a prominent Kinross-shire building into flats have revealed the proposal will be re-submitted.
Perth-based MBM Planning and Development, who are acting on behalf of Edinburgh MI Ltd, has confirmed that their proposal to transform Kinross Town Hall, the old public library and post office into nine flats will now feature in an "alternative" plan, following concerns surrounding certain aspects of the first scheme.
Kinross-shire Civic Trust wrote a letter of objection to Perth and Kinross Council on the basis that they feel the windows and doors are "inappropriate for this important" group of listed buildings, in the "heart" of the Kinross conservation area.
In a letter lodged with the local authority, Alistair Smith, chairman of Kinross-shire Civic Trust, said: "The previous owner of these buildings carried out extensive alterations. These included replacement of all windows with uPVC framed double-glazed windows and replacement of almost all doors with composite doors with a PVC wood-grain effect surface."
Mr Smith states that the local body believe the "unauthorised" works require to be dealt with either by retrospective planning applications or via new applications.
"The trust would want to see all the windows in these listed buildings replaced with appropriately designed timber-framed windows that satisfy Historic Environment Scotland standards," his letter adds.
"The trust is content with the proposal to convert the buildings to dwellings with the proposed internal alterations and would welcome the re-use of these key buildings in Kinross town centre. However, the unauthorised works carried out by the previous owner must be addressed, not least the inappropriate windows, doors and rainwater goods."
Kinross Community Council also raised concerns over the previous application, which has now been withdrawn to allow the alternative one to be submitted. Eileen Thomas, secretary of Kinross Community Council, has lodged a letter with the council in which she says the group welcome the buildings being "brought back into use," although there is "some regret" there is no commercial or community element to the development.
The community group also highlight parking issues associated with the initial plan and also stress they would "strongly" object to any proposed acquisition of public footpaths around a fountain, located north of the buildings.
On Wednesday, Mark Myles, of MBM Planning and Development, confirmed an "alternative" application will now be lodged.
"The application will be re-submitted to the council," he said.
"There will be changes to the application, including aspects of plans for windows and doors.
"We have addressed issues raised by neighbouring residents, Kinross-shire Civic Trust and Kinross Community Council."