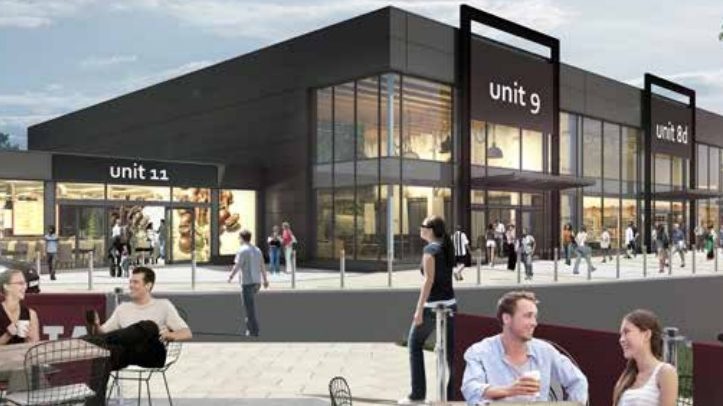 Developers have lodged multi-million-pound plans to transform an ageing Perth retail park, sparking a jobs bonanza.
The project will see the old B&Q site at St Catherine's Retail Park demolished to make way for five new stores and a restaurant.
The boarded up building has been vacant for about a decade, although it was used as a temporary base for the charity Computers 4 Africa.
Earlier this month, vandals twice broke inside the property and attempted to set it on fire by burning rubbish inside.
Now site owners Episo Boxes has lodged a fresh planning application for the £10 million redevelopment. Although at an early stage, the new site could create about 100 jobs.
The plan was first mooted several years ago, before the global economic crash. However, it has been resurrected and revised after new interest from potential tenants.
It is understood that developers are already in talks with well known retailers about moving in to the 48,000 sq ft site.
An artist's impression shows how the retail park could look after its transformation.
In a statement to planners, a spokesman for Episo said: "The purpose for the proposed regeneration of St Catherine's Retail Park North is to inject new life into a dated 1980's first generation retail park, generate new interest and ultimately encourage new tenants.
"It is the view of the developer that the proposed redevelopment will provide an overall concept that has the potential to raise the status of the site, provide an enhanced link to Perth city centre, improve the sustainable impact of the retail park by enhancing environmental, social and economic factors and improving the visitor experience."
He added: "Unit eight (the old B&Q site) is suffering from a degree of obsolescence and offers little attraction to customers entering the retail park from Long Causeway.
"The retail frontages of these new units will provide a contemporary feel to this section of the park.
"This improvement will reinforce Perth city centre as a retail destination within its peer group."
The proposal, which is now subject to a public consultation, has been welcomed by local MSP Murdo Fraser.
"These are exciting plans and further underline Perth's reputation as a good bet for retail investors.
"The St Catherine's retail park has undergone a number of changes over the past couple of years and these plans would further reinvigorate the area."
He added: "It is great to see this type of investment in Perth as it bids for UK City of Culture status and the number of new jobs created would be good news for the local economy."