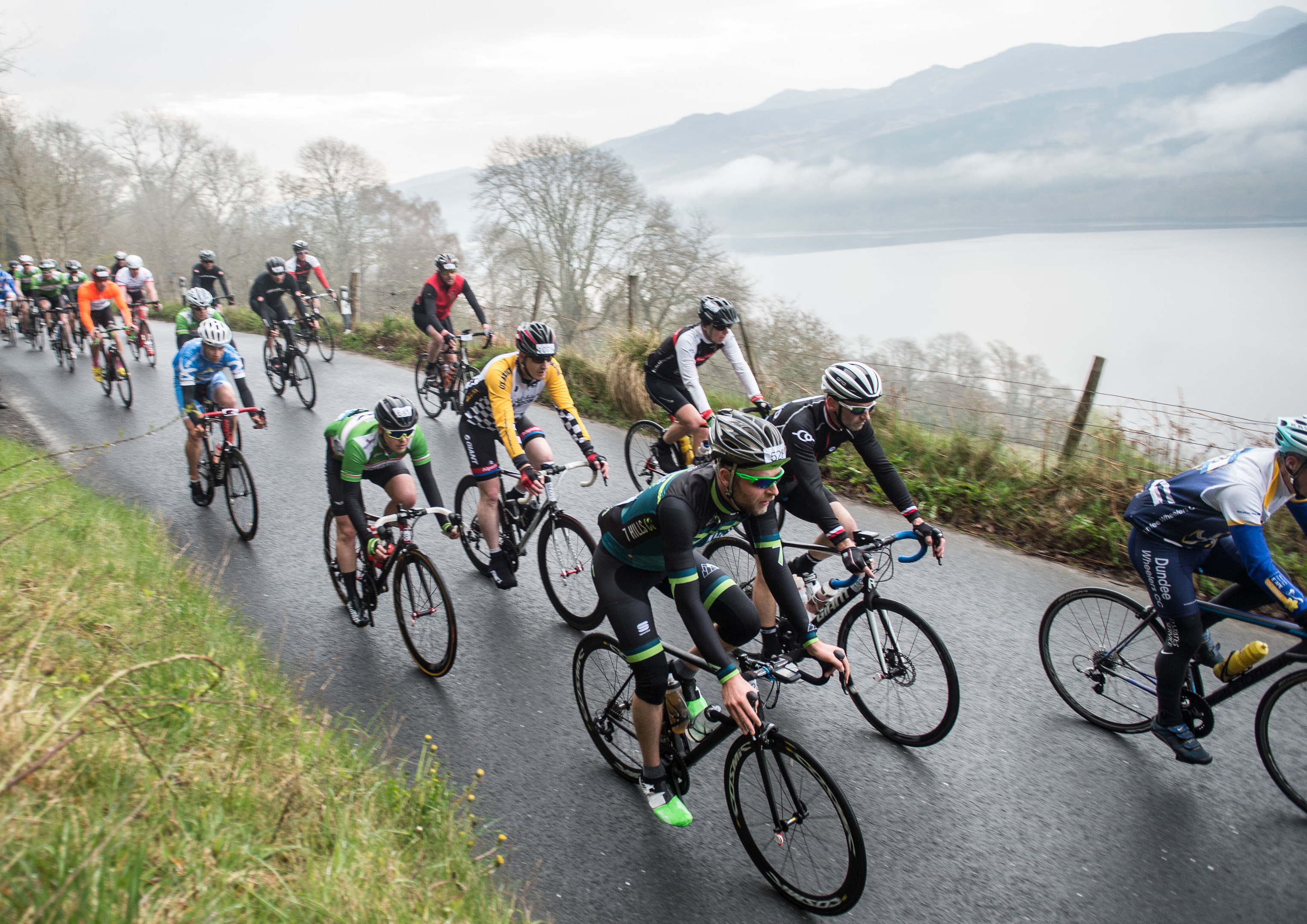 Hundreds of cyclists will descend on Highland Perthshire this weekend as the Marie Curie Etape Caledonia gets under way.
The epic 81-mile trail will start and finish in Pitlochry, taking in the scenery around Aberfeldy, Schiehallion, and the lochs Rannoch and Tummel.
But how will the weather fare for this Sunday's event?
Cyclists will be delighted to know that it is forecast to be dry across the Etape Caledonia route all morning.
Though cloudy, there will be the odd break of sunshine.
However it seems that riders are in for a mixed bag, with the dry morning conditions making way for wind and rain later in the day.
The Met Office said that "thick cloud" would move in towards the late afternoon, with heavy rain due to hit in the evening.
Spokesman for the forecaster, Graham Madge, said it may also be "quite breezy" in parts of the route on Sunday, with gusts of up to 20mph.
He added: "At the moment Sunday morning for that part is looking as though it is going to start off reasonably dry and clear, by lunch time there will be rain coming in.
"Morning looks as though it is going to be cloudy with maybe the odd break in that cloud, people may see a bit of sun during the morning.
"Really by lunch time you might start to experience some rain and during the afternoon the cloud thickens, then there will be heavy rain about tea time.
"There is an increasing chance of rain, mostly light rain at lunch time and then the cloud is becoming thicker and more extensive. There is a chance of slightly heavy rain towards tea time period.
"It will be quite breezy. The wind is coming from the south, with gusts of perhaps 16mph-20mph. In terms of temperatures, there will be highs of 13C-14C."
However, cyclists look likely to miss the worst of the "frontal system" moving into Scotland into Monday.
The cycle event will raise money for Marie Curie, which supports people living with terminal illnesses.