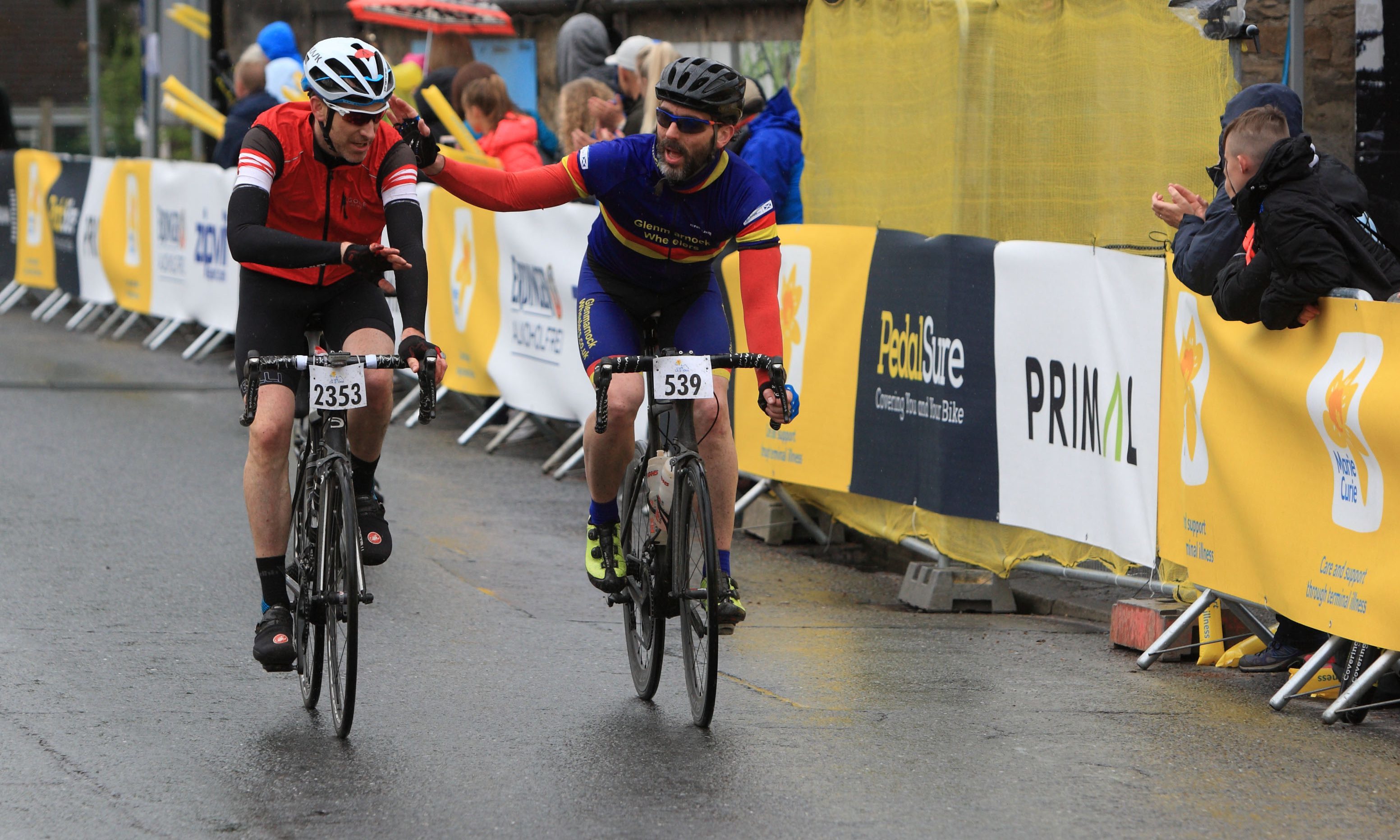 Another year, another medal…
I had the privilege of joining the Etape Caledonia as part of Team Courier once again this year.
I took 30 minutes off last year's time, which was grand. Perhaps I'm like a fine wine that improves with age.
Another 20 years and I may win the thing.
This year we set off at the front of the race, me and Chris Boardman, as well as one or two others.
Strangely, when the hooter sounded I didn't see Chris again until the end.
He's a fine chap though and must have posed for several hundred selfies with cycling fans.
It was a wee bit rainy, but the winds stayed light, much like last year, which helped us all.
I even managed to fit in a fall this year. At the 69-mile mark there's a sharp left bend. A little too sharp for me, it seems.
I would have stayed upright had it not been for a traffic cone kindly placed at the side of the road.
Fortunately, my bike was undamaged after I heroically flung myself under her to cushion her fall.
I survived relatively unscathed, though may need a few months off work to get over the shock of such a near-death incident.
The day was great, once again.
The Etape stewards and volunteers looked after us all perfectly and there were hundreds of kind people out cheering us as we hurtled (ahem) by.
That really helps – thank you to you all. You really make the day special.
I hope to be back again next year, if selected.
And now I'm off for a hot bath!