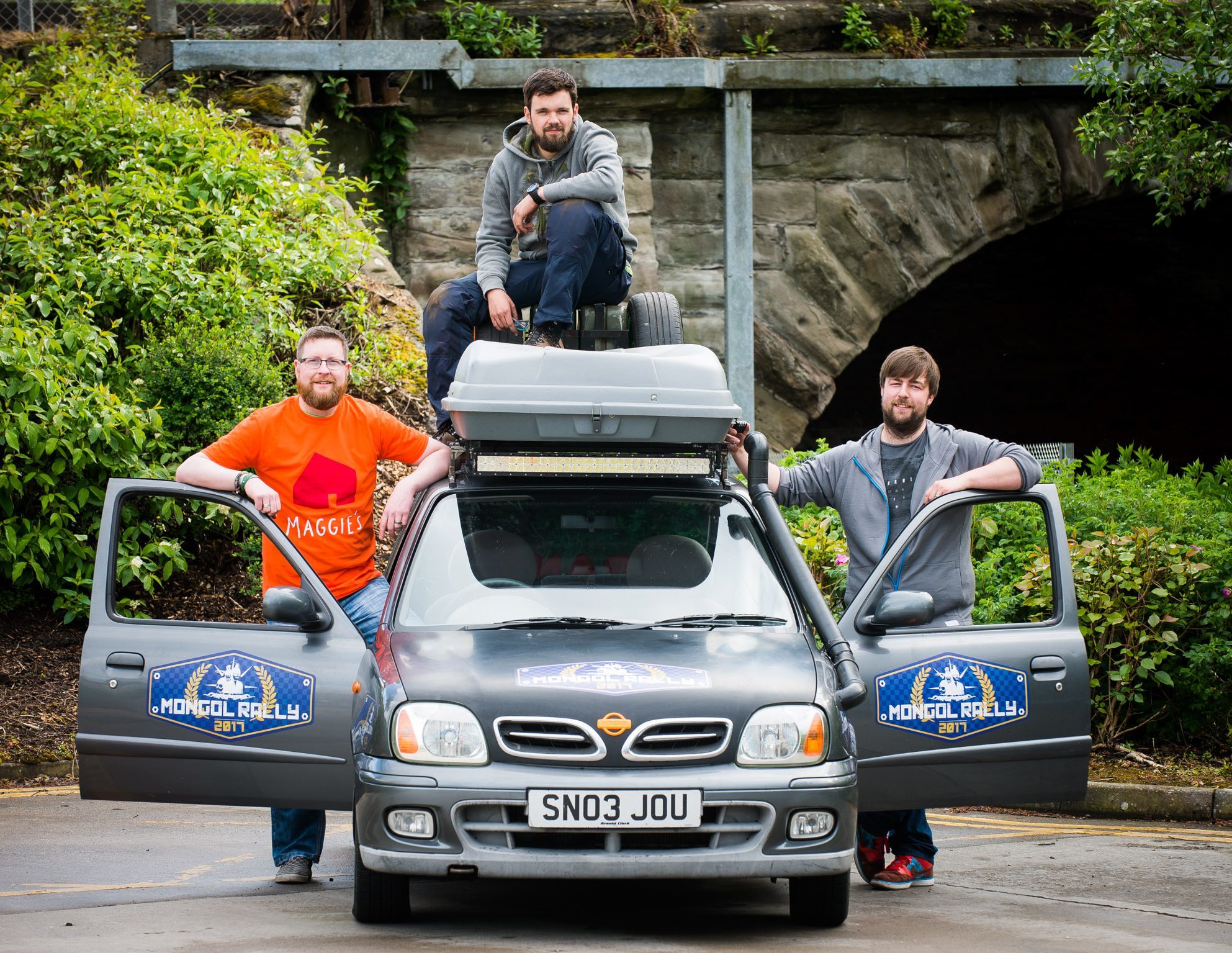 The friendship of three intrepid young men from Courier country will be tested to the limit by "the greatest motoring adventure on the planet".
Alan Mann and Euan Simpson, both 27,  who have been friends since they went to Grove Academy together, have been joined by Scott Lauder, 36, who is originally from Perth but also now living in Dundee, for the trip of a lifetime.
The  trio – otherwise known as The TayKhans – are one of the 250 teams entering this year's Mongol Rally to raise money for Maggie's centres.
Over the course of four weeks the three men will travel 12,000 miles through more than 20 countries in a 2002 Nisan Micra .
They will drive from Dundee in time for the official start in London on July 16, through Europe and beyond, to Ulaanbaatar in Mongolia, and then on to the official finish line in Ulan-ude, Russia.
The organisers, The Adventurists, say people taking part should be under no illusions about the challenges of the Mongol Rally.
"There's no back up, no support and no set route," they say. "You really are on your own, taking part in the rally is not for the faint hearted.
"It requires a certain degree of reckless abandon to make it across Steppe and plain to the finish line.
"Forget roads and tarmac, this is off-road exploration in the extreme. Relying on nothing more than basic mechanical knowledge and the kind-heartedness of locals, the team have to get to the finish line no matter what."
The TayKhans have been preparing for their mission for over a year, making sure the Micra is primed and ready for the off.
Alan, a heating engineer, said the team's main motivation was to raise money for the Maggie's respite centres but they were hoping for an unforgettable trip.
"It was curiosity that got me involved, it is part of the world you do not really get the opportunity to visit," he said.
"I have spoken to people who have taken part before and they said to expect to be surprised on a daily basis, it really is extraordinarily difficult."
Anyone who wants to add to their fundraising can visit Alan Mann's Just Giving page or contact the team at thetaykhans@hotmail.com