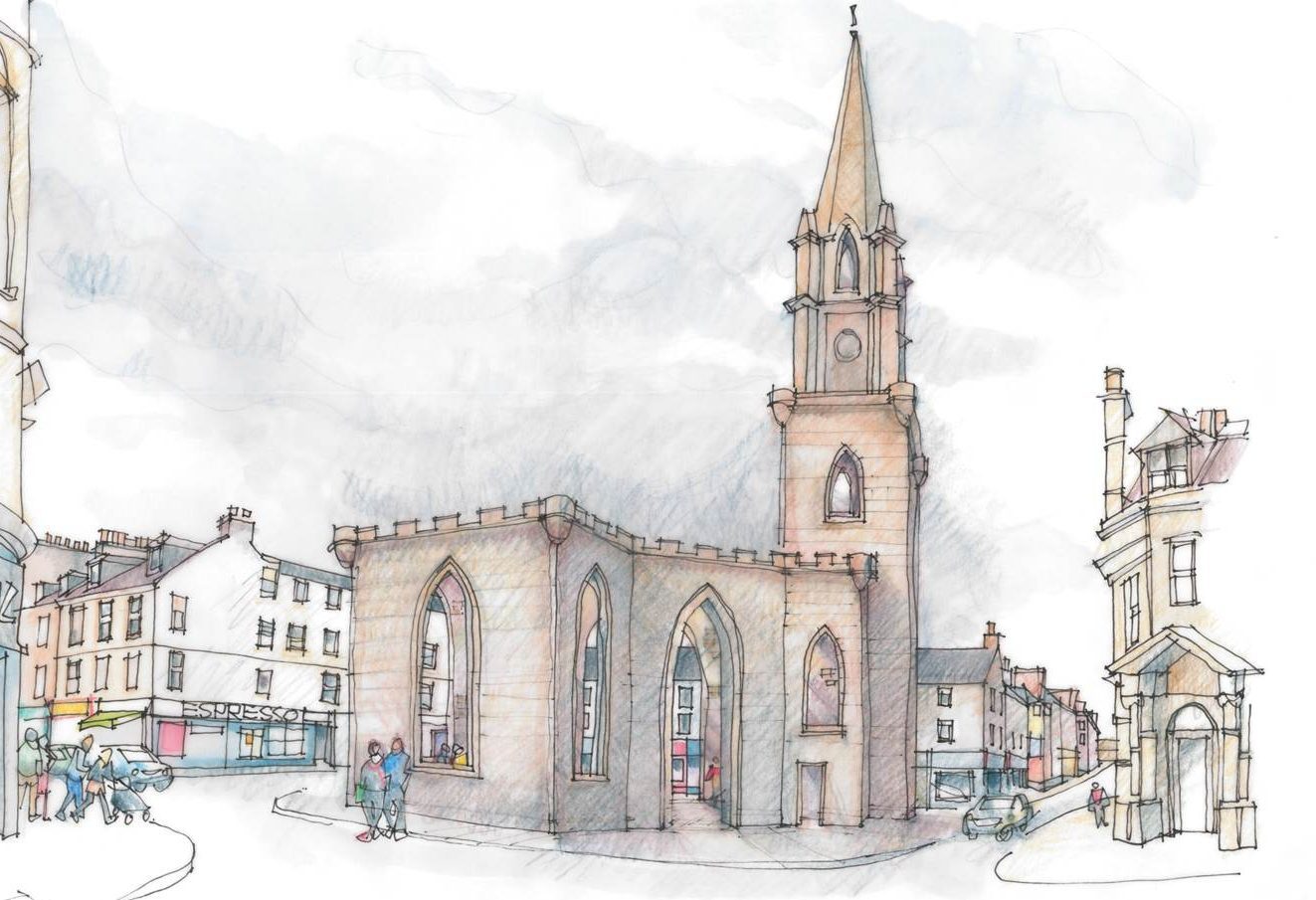 Perth and Kinross Council is close to appointing their chosen conservation architect as part of a £2 million plan to create an outdoor space at a dilapidated former church.
It's been confirmed that interested firms were invited to inspect St Paul's Church in Perth both externally and internally earlier this week, with a view to one of them being appointed to lead the mammoth refurbishment project, which will transform the B-listed building.
This procurement exercise will be concluded during June, with the successful conservation architects then having to submit a listed-building consent application to the local authority.
The council are keen to progress with their outdoor space proposal after taking over the running of the rundown building earlier this year. This led to legal missives being concluded with Arengate Ltd — the former owners of St Paul's Church.
After securing ownership, the council erected scaffolding around the whole building and then decided to close off the bottom of the Old High Street for 12 months to allow necessary clearance work to take place.
The ambitious plan will see the church spire being retained along with the shell of the building. It's understood the resultant space will be used as a cultural hub for Perth.
Several inspections have been carried out by council staff and contractors and these have found an infestation of pigeons, asbestos, dry rot, a partially collapsed ceiling and many other areas of concern .
On Friday, a council spokesperson confirmed work is taking shape on the first phase of the £2m refurbishment plan.
"The first phase of works at St Paul's Church, Perth, to consolidate the building's interior and clear it of guano, dead birds and fallen debris continues," she said.
"Shortly, sufficient floor space will have been cleared to allow internal supports to the gallery and other higher level areas to be erected. Alongside these works, the next phase of the project to turn the building into a public performance space is being developed."
She added: "A procurement exercise is currently on-going to engage suitably qualified conservation architects to lead the project team and take forward a range of key tasks including preparing a listed -building consent application.
"Earlier this week, as part of the procurement process, interested firms were invited to inspect the church both externally and internally. The procurement exercise will be concluded during June."