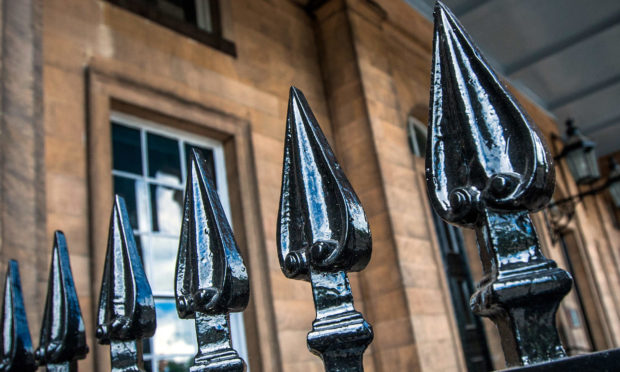 A sheriff has warned of the dangers of racial hatred in the wake of the Manchester terror attack.
Sheriff Gillian Wade told Jodi-Anne Robertson that offensive comments directed towards ethnic minorities were "not acceptable in the current climate".
He words came as she convicted the 20-year-old of posting an offensive message on Facebook in August last year.
Robertson was attempting to trace some men she alleged had attempted to drag her into a taxi, following it up with a racial slur directed at people from Pakistan.
This led to others claiming that the men worked for a specific taxi firm – with another post offering to help Robertson "chop them up – leaving the owner of the business fearful that someone would seek retribution.
The businessman told the court: "I was made aware of the Facebook post and it concerned me – I found comments referring to individuals who worked for me.
"I had serious concerns for my business and the safety of my drivers. People should have more common sense."
When police officers visited Robertson she admitted posting the message after becoming frustrated at a perceived lack of action by police in finding the men who had tried to get her into a car.
In cross examination, depute fiscal Lisa Marshall told her: "You only need to put on the news to see various terrorist attacks that result from such hate."
Robertson replied: "But this is nothing to do with terrorist attacks, this is something that happened to me."
Finding Robertson guilty, Sheriff Wade said: "I have no difficulty in finding that the words 'P*** b*******' were grossly offensive.
"In the current climate it's not acceptable – it's not acceptable in any climate. You can see that it's the sort of behaviour that cannot be tolerated."
Robertson, of Primrose Crescent, Perth, had denied posting a grossly offensive message to Facebook from her home address on August 28 last year.
Sentence was deferred until later this year for her to be of good behaviour.