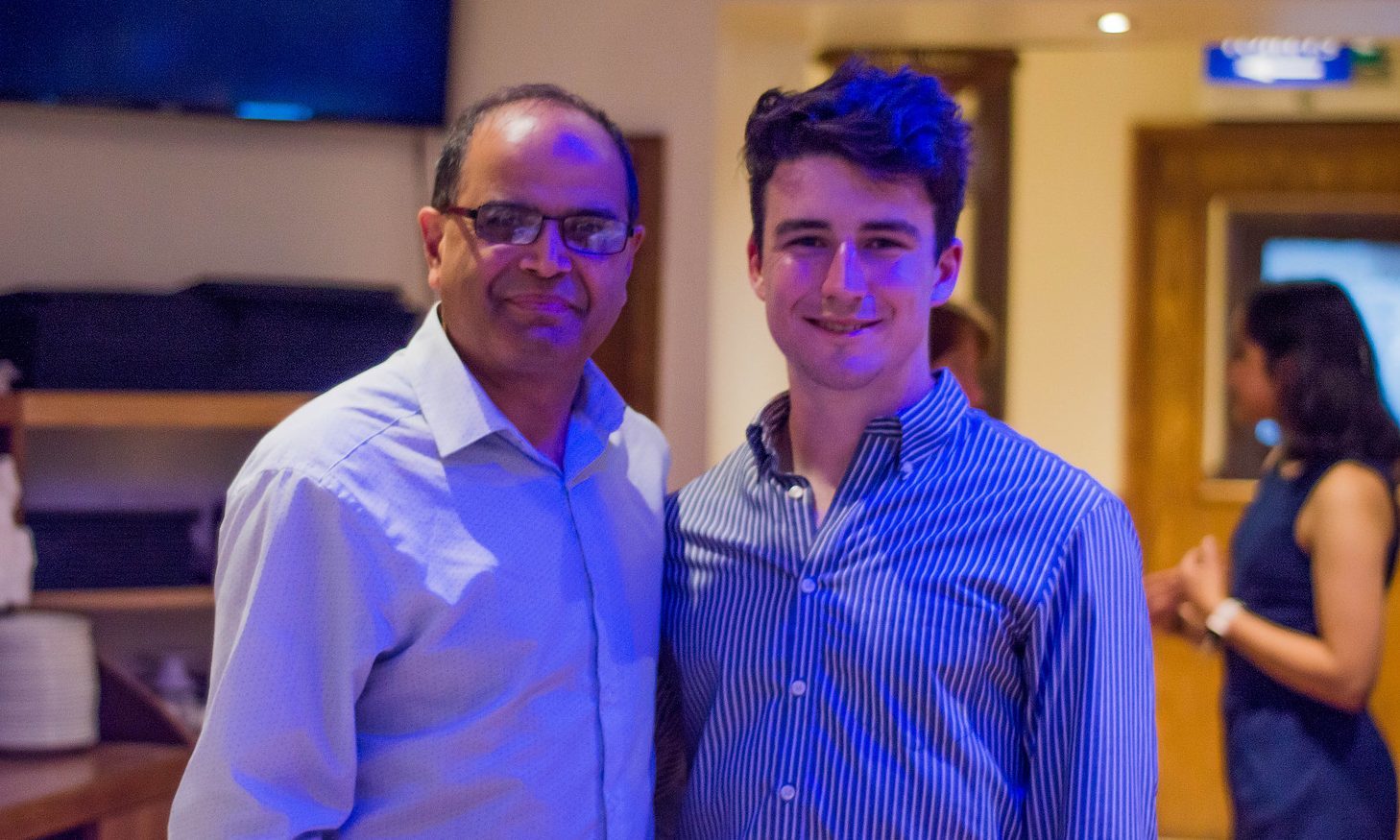 A chance conversation with a Perth restaurateur has led to the trip of a lifetime for a young Dundee man.
Calum Archibald, 20, heard about the opportunity to teach in Nepal after his father Steven got speaking to Bhola Khanal at his restaurant in Perth, The Everest Inn.
Mr Archibald senior had been in Nepal many years ago on a biology-led expedition and as he and Mr Khanal swapped stories they spoke of the need to help the people of the earthquake-struck country.
Mr Khanal, who has lived in Perth for more than 17 years, had visited his home country several times since the disaster.
He has been heavily involved in fundraising to help get people back on their feet and his last idea had been a search for volunteers who might act as teachers.
"Rather than money I am appealing for volunteers as they need teachers, there is a shortage," said Mr Khanal.
The meeting sparked the idea that Mr Archibald's son Calum could be the ideal candidate and he made contact with Mr Khanal.
Everything came together and this week the former Dundee High pupil is heading to Delhi and then onward to Nepal.
"I'm a bit nervous, I am the first one to go out for the charity," said Calum. "I am also pretty excited, I will be able to do my own thing when it comes to teaching."
Studying physical education at the University of Edinburgh, Calum will spend around two months of his summer break in Nepal, teaching English and sport.
"I am not seeing this as a holiday but it is something different and exciting," he said.
Despite it being two years since the earthquake, the country is still in turmoil with electricity and water supplies still disrupted.
The school that Calum is heading to is two hours from Kathmandu and has, he thinks, around 100 pupils.
Calum recently attended a charity event at The Everest Inn and heard about Mr Khanal's own trips to Nepal distributing rice, lentils, beans, mosquito nets and mattresses and the help they gave to dozens of families to construct temporary shelters.
The young teacher has promised to report back on how he is getting on and anyone who would like to help with the continuing support for the people of Nepal can contact Mr Khanal at The Everest Inn, South Methven Street, Perth, call  01738 622 563 or email perth@everestinn.co.uk.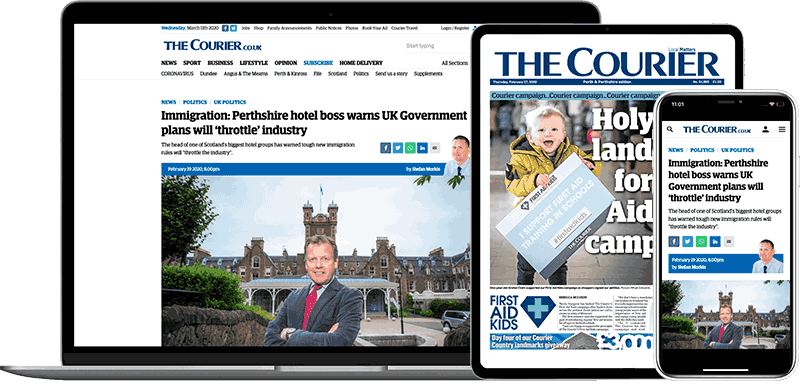 Help support quality local journalism … become a digital subscriber to The Courier
For as little as £5.99 a month you can access all of our content, including Premium articles.
Subscribe