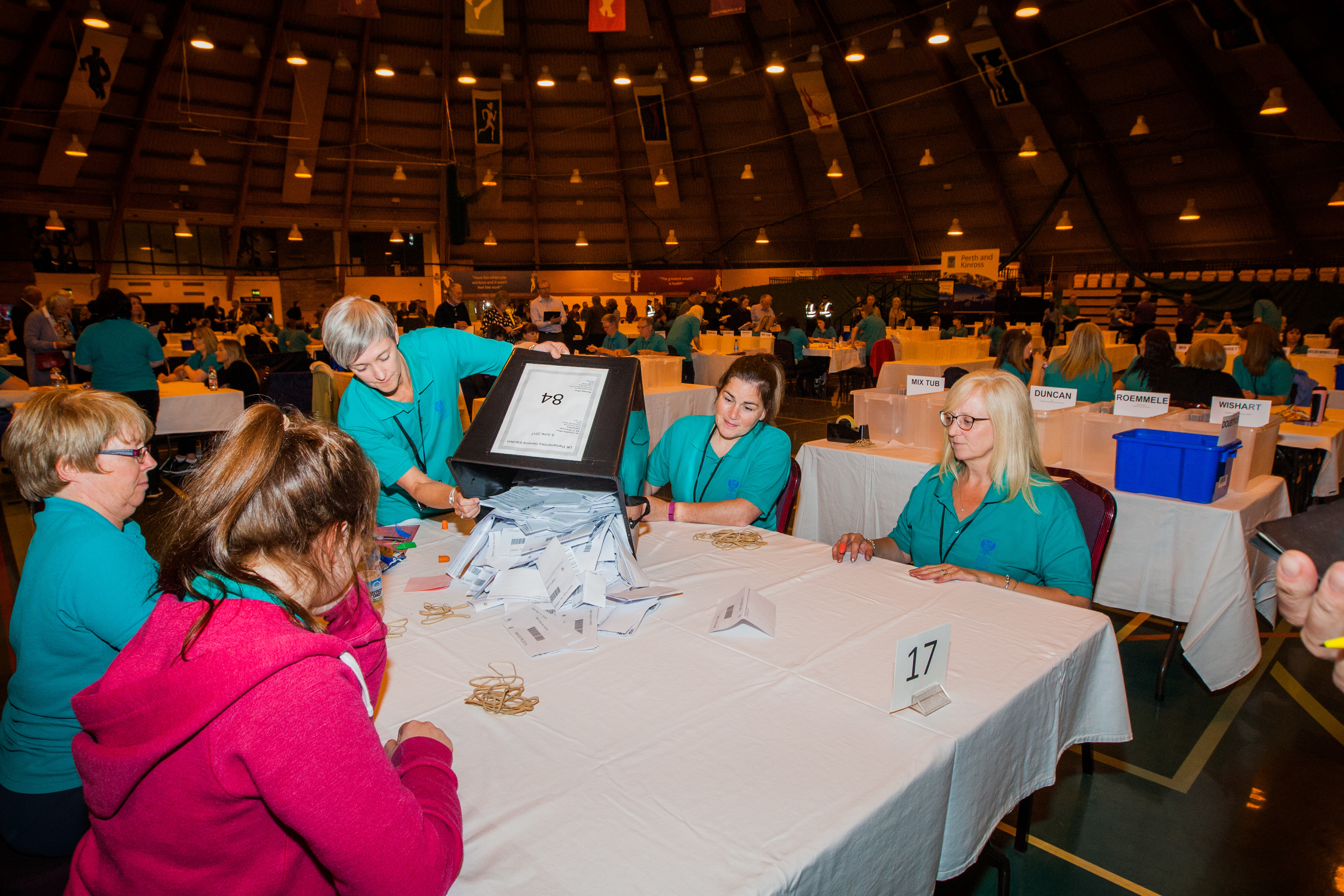 The result of one of the election's key battleground constituencies is on a knife edge, but could be heading for a Conservative win.
The SNP's Pete Wishart is thought to be battling to hold onto his Perth and North Perthshire seat, despite a 9,641 majority.
Senior SNP sources have conceded that "every vote will count" as they expect the struggle with the Conservative candidate Ian Duncan MEP to go to the wire.
But Conservatives sources have reported strong voting for their candidate across the constituency, including at Perth city polling stations.
Perth and Kinross Council's Conservative administration leader Ian Campbell said he had "felt a desire for change during the campaign".
He said the party was "up in Perth", while Highland Perthshire had presented as strongly "anti-Wishart".
"I think Indy Ref 2 is still playing on many voters' minds and it is playing badly from an SNP point of view," Mr Campbell said.
"The council elections gave us real impetus and I think showed our voters that if they got out there they could make a difference."
The seat held by Mr Wishart, Scotland's longest serving MP, has long been coveted by the Conservatives, for whom the area was once a heartland.
Since the election was announced they have expressed confidence they could wrestle it back, bolstered by gaining control of Perth and Kinross Council in last month's local government elections.
A Conservative victory would be a huge blow to the SNP, for whom Mr Wishart is very much a party elder.
Far from showing signs of burnout, voters are thought to have turned out in large numbers to decide the outcome, with some polling stations reporting as much as 60% turnout by early evening, with hours still to go.
SNP leaders were fairly downbeat, though still holding out hope for their candidate.
"This will be tight; there are no two ways about that," said Perth and Kinross Council's SNP group leader Dave Doogan.
"We have been working hard to get every possible vote, chapping doors in the pouring rain, because we know that every one counts.
"There is obviously a national narrative at play, but it will come down to the work that has been done locally."
Mr Doogan added: "I think turnout has been very good.
"There were clearly a lot of concerns about voter fatigue and the weather but I have not seen any evidence of that.
"There has been an interest in this election that I have not seen since the Referendum – albeit that was just three years ago."
John Swinney MSP, who has led Mr Wishart's campaign, said: "I believe we fought a very competitive campaign but we knew from the local government elections that we had a hard contest on our hands.
"We have out everything into this, but must now wait to see how the result turns out."
Peter Barrett, for the Liberal Democrats and David Roemmele, for Labour, also contest the seat.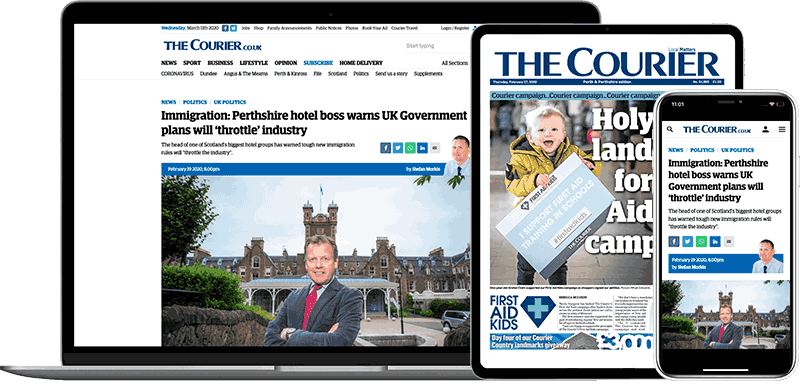 Help support quality local journalism … become a digital subscriber to The Courier
For as little as £5.99 a month you can access all of our content, including Premium articles.
Subscribe