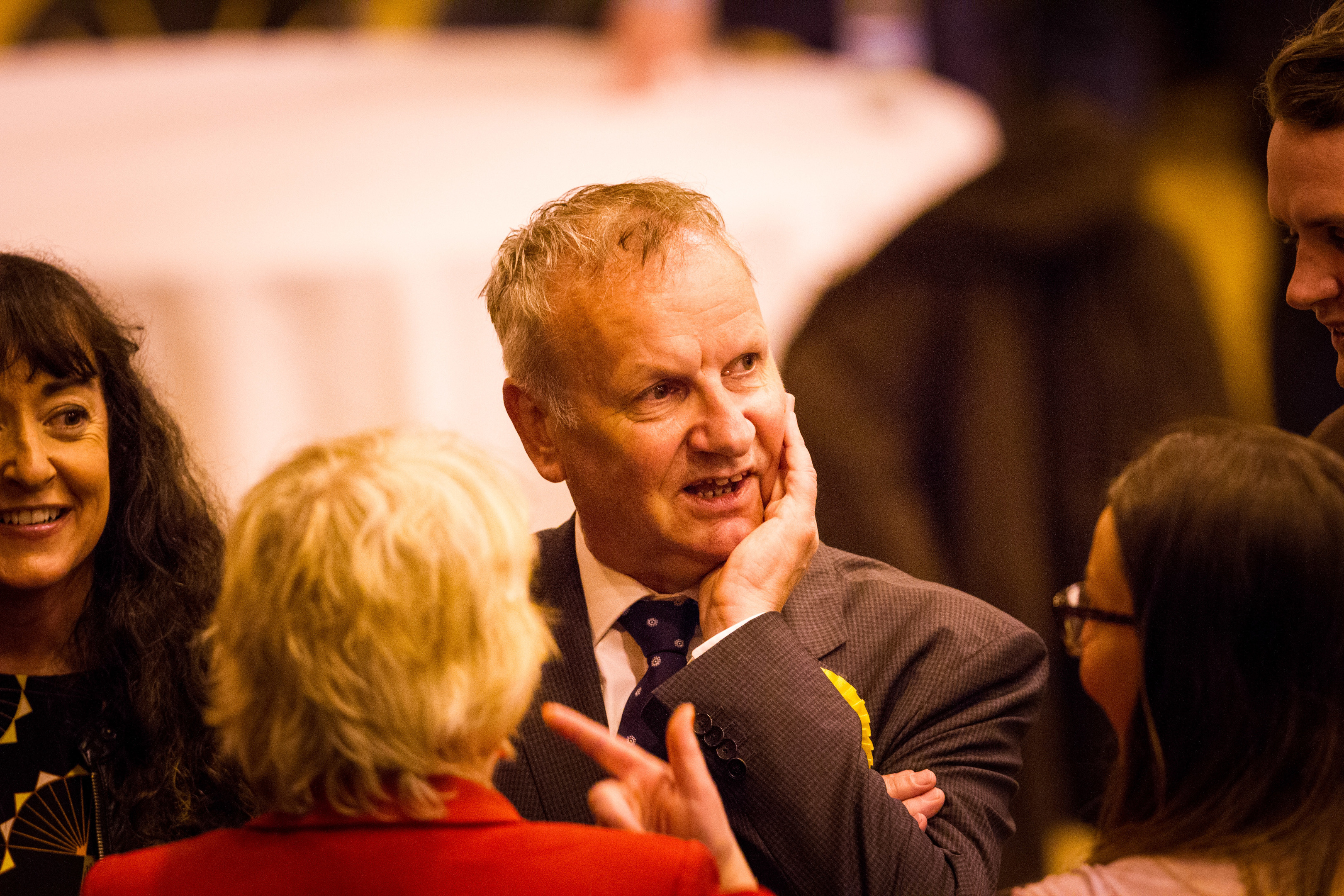 Battered but not defeated, Scotland's elder statesman Pete Wishart, secured a return to Westminster by just 21 votes after the toughest fight of his career.
It took two recounts before he was finally able to take the applause of SNP supporters, despite seeing his 9,641 majority devastated.
The announcement. Pete wins. pic.twitter.com/z2fBrnzRIb

— Mark MacKay (@C_MMacKay) June 9, 2017
He was taken to breaking point by Conservative Ian Duncan, who had hoped to deliver a mighty blow to the SNP by seizing the Perth and North Perthshire seat.
Throughout the count in Perth, there were strong indications of a Tory win, only for them to be confounded at the last.
It was always thought the constituency would be one of the most closely contested in Scotland and so it proved as the SNP shed thousands of votes on a difficult night for the party.
Nonetheless, Mr Wishart retains his standing as Scotland's longest-serving MSP, albeit by the narrowest of margins.
He described the campaign as "seven weeks of hell" as the two candidates traded places in the public affection.
"It is hard to describe how I feel after what is undoubtedly the hardest election I have fought in 16 years.
"We knew from the outset that we were in the fight of our lives. I knew that a near 10,000 majority meant nothing in this battle.
"I have always considered this a marginal seat and and one that never lets you rest on your laurels and so it has proved once again.
"My nerves are shot through but the people have placed their trust in me once again and I will not let them down."
Mr Wishart added: "It has been a tough night for the SNP, I have lost talented and dedicated colleagues.
"We will have to regroup but I am confident we will have a massive and meaningful role at Westminster."
Defeat by the narrowest of margins was a bitter blow to the Conservatives who had targeted Mr Wishart from the moment the general election was announced.
Wresting control of Perth and Kinross Council from the SNP gave their campaign momentum, but in the end it was not enough.
Mr Duncan – who with Brexit will lose his position at the European Parliament – was in contemplative mood as he left.
In a nod to his campaign – successful even in failure – he described 21 as "an extraordinary majority.
Asked how he felt, he replied, in a nod to Abraham Lincoln: "I am like the little boy who stubbed his toe in the dark. Too old to cry but it hurts too much to laugh."