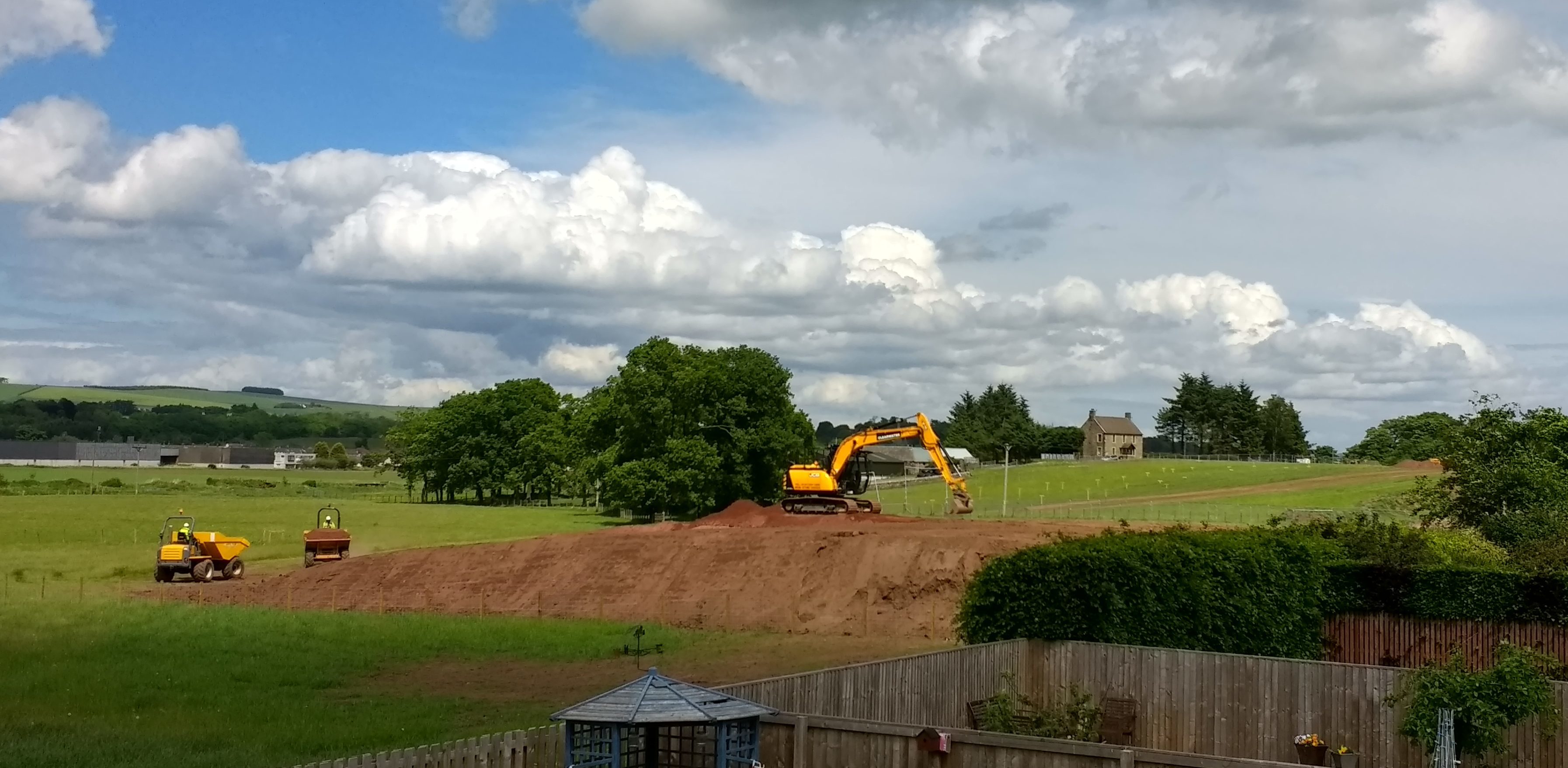 A call has been made stop house building in Kinross-shire due to claims it has created transport problems in the area.
Councillor Willie Robertson is concerned about a run of recent planning applications proposed for the area, including plans for 300 houses to be built at Lathro Farm, Kinross, and 70 homes at Pacehill in Milnathort.
There are also housing sites identified at Hattonburn, Ochil Hills Hospital, Pitdownie and Old Perth Road in Milnathort along with a proposed site for 80 to 90 chalets at Burleigh.
Mr Robertson said he has asked Perth and Kinross Council to impose a planning condition that currently exists in the Scone area which states no large housing developments will be permitted until the Cross Tay Road Link is finished.
"I consider this to be a very sensible way to proceed as all the traffic from new houses built in this area would have to come through Bridgend and Scone to access Perth or the M90," he said.
"I would like to have an embargo on all future large-scale housing developments in the Milnathort and Kinross area until junction seven has been fully upgraded to a four-way junction."
He continued: "All the traffic from these housing developments in Kinross-shire will have to use roads like The Muirs and Springfield Road, Kinross, to get access to junction six on the M90. Or alternatively, motorists will have to use Gallowhill Road, Westerloan, North Street,  South Street and Stirling Road in Kinross to go north on the M90.
"People in Milnathort and Kinross are getting more and more fed up with the escalating numbers of house applications being granted consent with the effects this will have. The ever growing amounts of traffic these developments will generate are a worry for all residents – both in terms of road safety and air quality.
"I think my idea of an embargo on future housing developments will concentrate the minds of people like Transport Scotland to provide the infrastructure which ought to follow large-scale housing developments."
Mr Robertson said he feels it is "totally unacceptable" for Kinross-shire residents having to accept "more and more" traffic when he claims there is an available solution.
A spokesperson for Perth and Kinross Council said: "We have received a letter from Councillor Robertson and will respond to him directly."