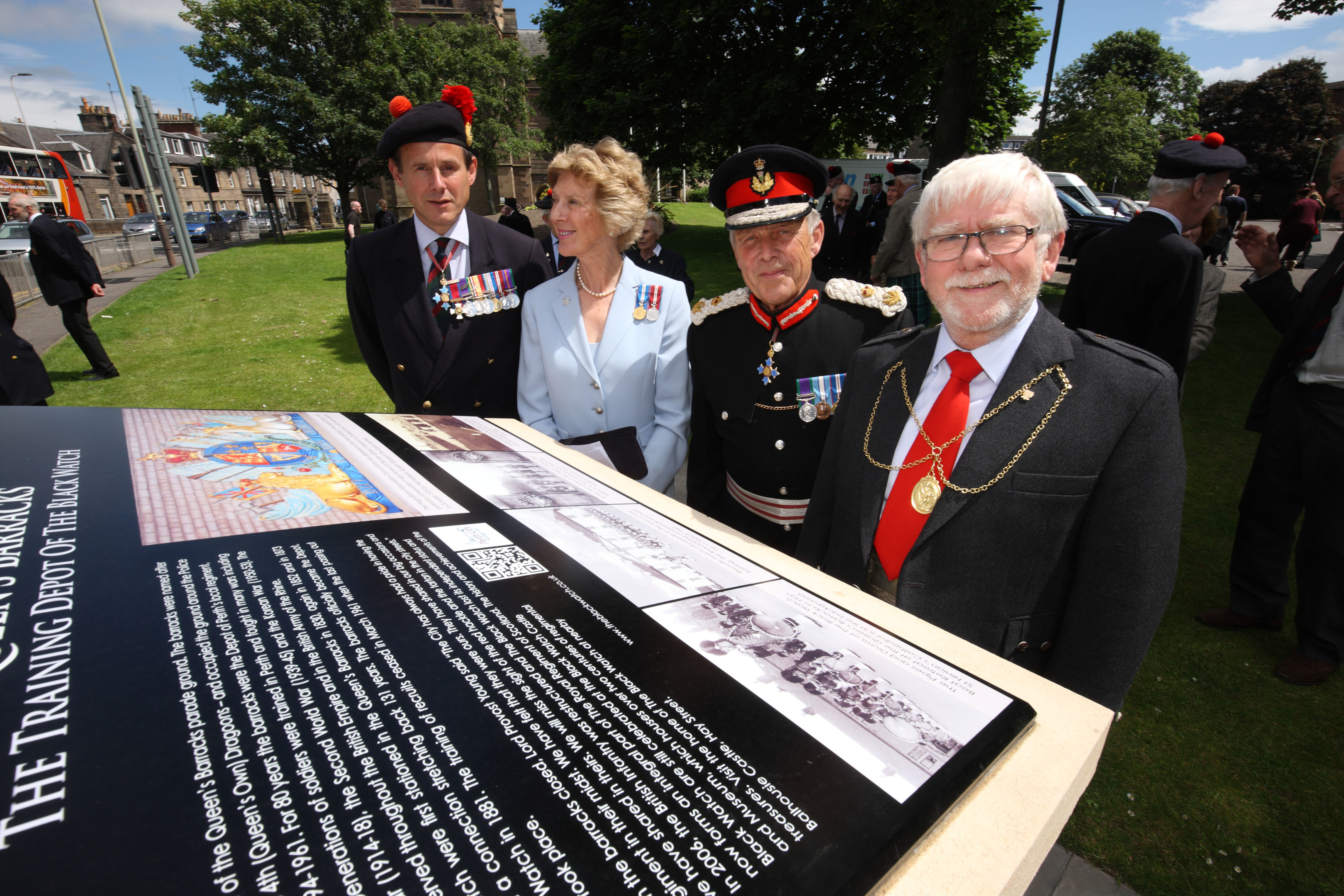 The barracks where generations of Black Watch soldiers were trained has been marked by a new memorial.
The regimental association unveiled a new plaque on a grassy verge overlooking the site of the former Queen's Barracks in Perth on Saturday.
The land where the barrack buildings once stood is now occupied by Police Scotland's Perth headquarters, with the parade ground stretching across the what is now Caledonian Road to where the memorial sits. The entrance and guard room faced along the modern-day Barrack Street.
The 4th (Queen's Own) Dragoons were the first occupants of the barracks, moving in in 1794 and giving the site its name.
However for 80 years it served at the depot for the Black Watch regiment, who first took over the site in 1830. They were stationed there again in 1852 and in 1873, with it being made the regimental depot in 1881. The last passing out parade was held in March 1961.
The unveiling of the plaque on Saturday was followed by The Black Watch Associations annual parade to its current headquarters at Balhousie Castle, where the reunion took place.
Association secretary Major Ronnie Proctor said: "I think it is a very apt memorial. It's in the right place and hopefully people will be able to walk past and realise that it was not always they busy junction it is now – there was a parade ground, a barracks, an officers' mess and everything else.
"The barracks was a whole community within Perth. The Black Watch's association with Perth was very important, and still is.
"The idea for the memorial was first put forward about five years ago by Major Bob Ritchie, who was an NCO instructor at the depot and was there almost until it closed.
"Since then we have managed to get what we feel is a great memorial to those who served, and it gives an idea of what the barracks were like and what happened there.
"Perth and Kinross Council have generously donated the ground and the Black Watch Association has donated the memorial to the people of Perth."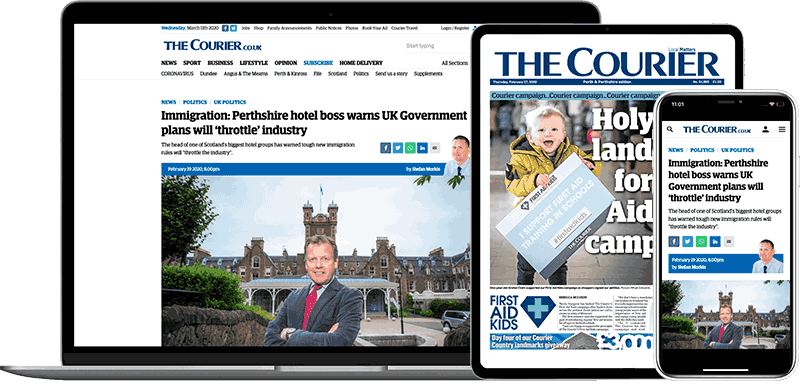 Help support quality local journalism … become a digital subscriber to The Courier
For as little as £5.99 a month you can access all of our content, including Premium articles.
Subscribe