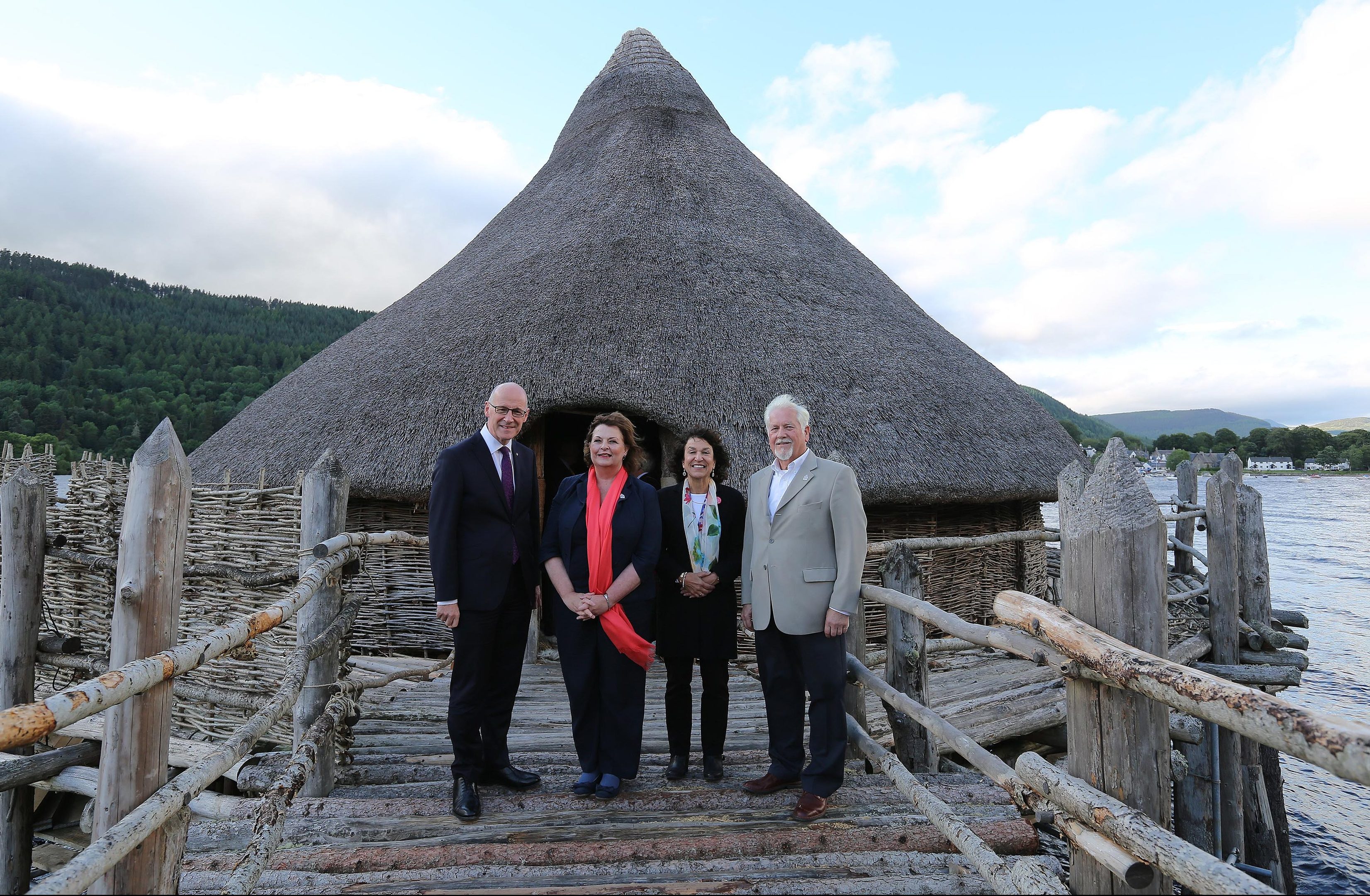 A recreation of a Perthshire loch dwelling which gives visitors a taste of how people lived 2,500 years ago has attracted half a million visitors over the past two decades.
To mark 20 years of captivating visitors with living history and experimental archaeology a special reception was held at the Scottish Crannog Centre on Loch Tay.
Created and led by the husband and wife team of Dr Nick Dixon and Barrie Andrian of the Scottish Trust for Underwater Archaeology, the centre began with the building of an authentic recreation of an early Iron Age loch-dwelling, based on the team's underwater research, which first opened in the summer of 1997.
During the last 20 years the iconic, authentic roundhouse over the water near Kenmore has become an award-winning, internationally acclaimed heritage attraction.
Provost Dennis Melloy hosted the evening and provided civic hospitality for the event which was thought particularly appropriate as part of the celebrations for the Year of History, Heritage and Archaeology across Scotland.
Music was provided by the Strung, Drawn and Quartered ceilidh band which included pupils from Breadalbane Academy.
Friends and supporters who joined the Crannog team for the celebrations included Cabinet Secretary for Culture and Tourism, Ms Fiona Hyslop, and John Swinney MSP, Cabinet Secretary for Education and Skills.
Following an introduction by the Provost, Ms Hyslop said: "Millions of visitors come from all over the world to view and experience Scotland's history and heritage.
"The evidence is clear that at every level of the tourism industry in Scotland, these are major assets for us.
"In 2017, the spotlight is shining on Scotland's wealth of fascinating and inspiring history, heritage and archaeology.
"The Scottish Crannog Centre, celebrating its 20th birthday, offers hands on experiences to help us understand what life was like for our ancestors. This is a place which looks forward, inspiring while it informs."
Following the speeches, guests spent the evening on site where some of the crannog team showcased early Iron Age crafts. Hands-on demonstrations included tools and technologies, fire-making, textile work and prehistoric cooking, all of which have helped make the centre popular over the years.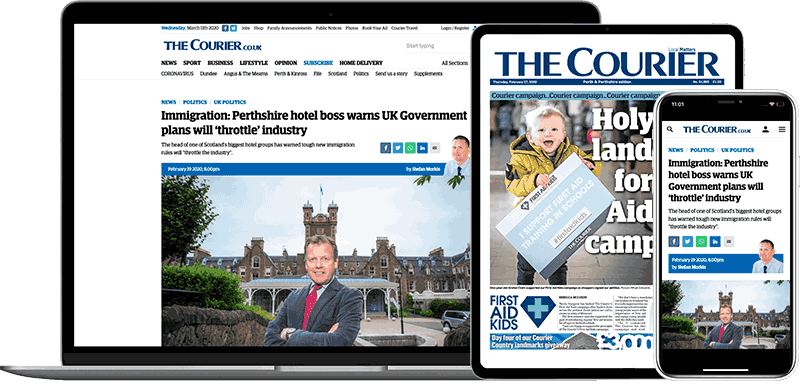 Help support quality local journalism … become a digital subscriber to The Courier
For as little as £5.99 a month you can access all of our content, including Premium articles.
Subscribe