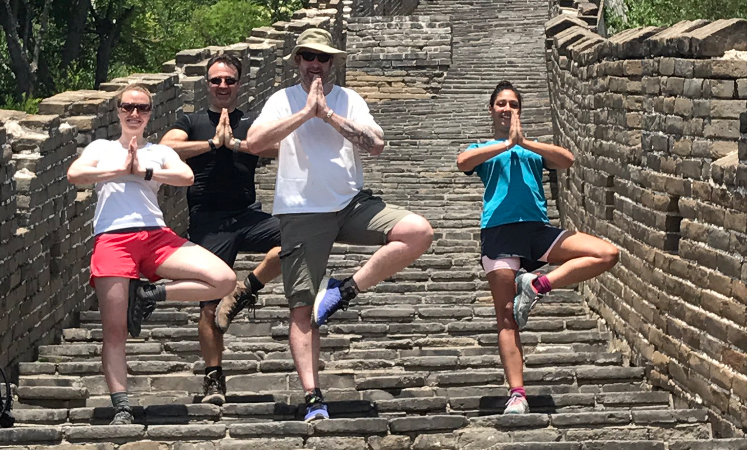 A Milnathort businessman has helped raise more than £40,000 for charity by walking the Great Wall of China.
Prior to flying out the Asia, Andrew Scott made a video packed with local celebrities in a bid to drum up more cash.
Grand national winner One for Arthur featured alongside former cabinet minister Alistair Darling, TV star Grant Stott and actor Andy Gray.

Each person featured in the video gave their own reasons for not joining Andrew on the walk — including British Touring Car Champion Gordon Shedden claiming he was off to win more trophies, and Grant Scott plugging his own stage show — before urging people to support the charity endeavour.
As a result of the fundraising drive, Andrew and his team managed to raise £42,000 for the Hospitality Industry Trust Scotland, which helps people excel in hospitality-related careers.
The group of 24, including hoteliers, chefs and many other Scottish hospitality insiders, took on several sections of the Wall.
They completed 50 hours of walking, burning 4,000 calories every day as they progressed along the Great Wall of China.
The wall is only a metre wide in parts with sheer drops on either side and the route included the famous Thousand Steps section of the wall, which the group tackled as temperatures soared to a gruelling 36C.
Andrew said: "Precisely a year ago I was sitting in a meeting at Gleneagles Hotel. Inspired by some of my peers and their remarkable stories, I resolved to do something to contribute in a greater way to Scotland's hospitality industry.
"We were only doing a small few sections of this monster. I believe only two people ever have completed the whole thing and it took just under two years.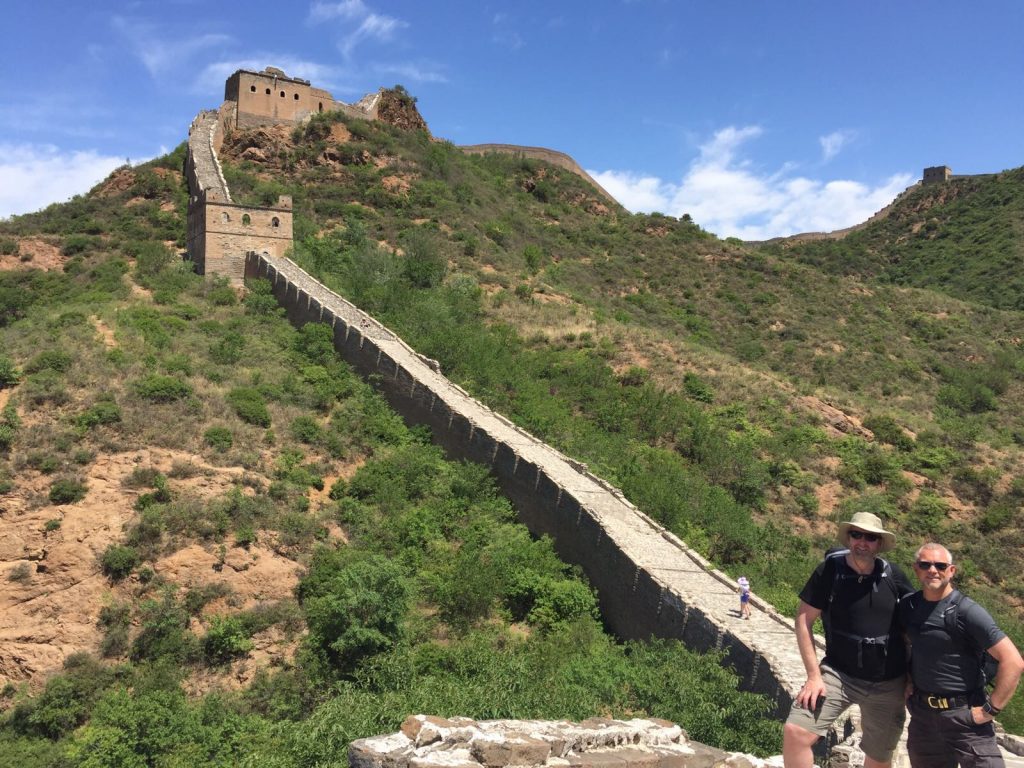 "I consider myself a fairly fit man — I have cycled many races, competed in many active pursuits but this was something that I struggle to describe. The heat, the height, the team work, the sheer majestic scale of the wall commanding over the landscape — simply breath-taking."
The official length of the Great Wall, which is known as the Long Wall in Chinese, and all its branches is more than 13,000 miles.
The most famous part of the wall is the Jiankou section, which commonly features in photographs and tourism books due to its steep mountain scenery.
It was placed on the UNESCO World Heritage list in 1987 and it's believed that more than 50 million people visit it each year.