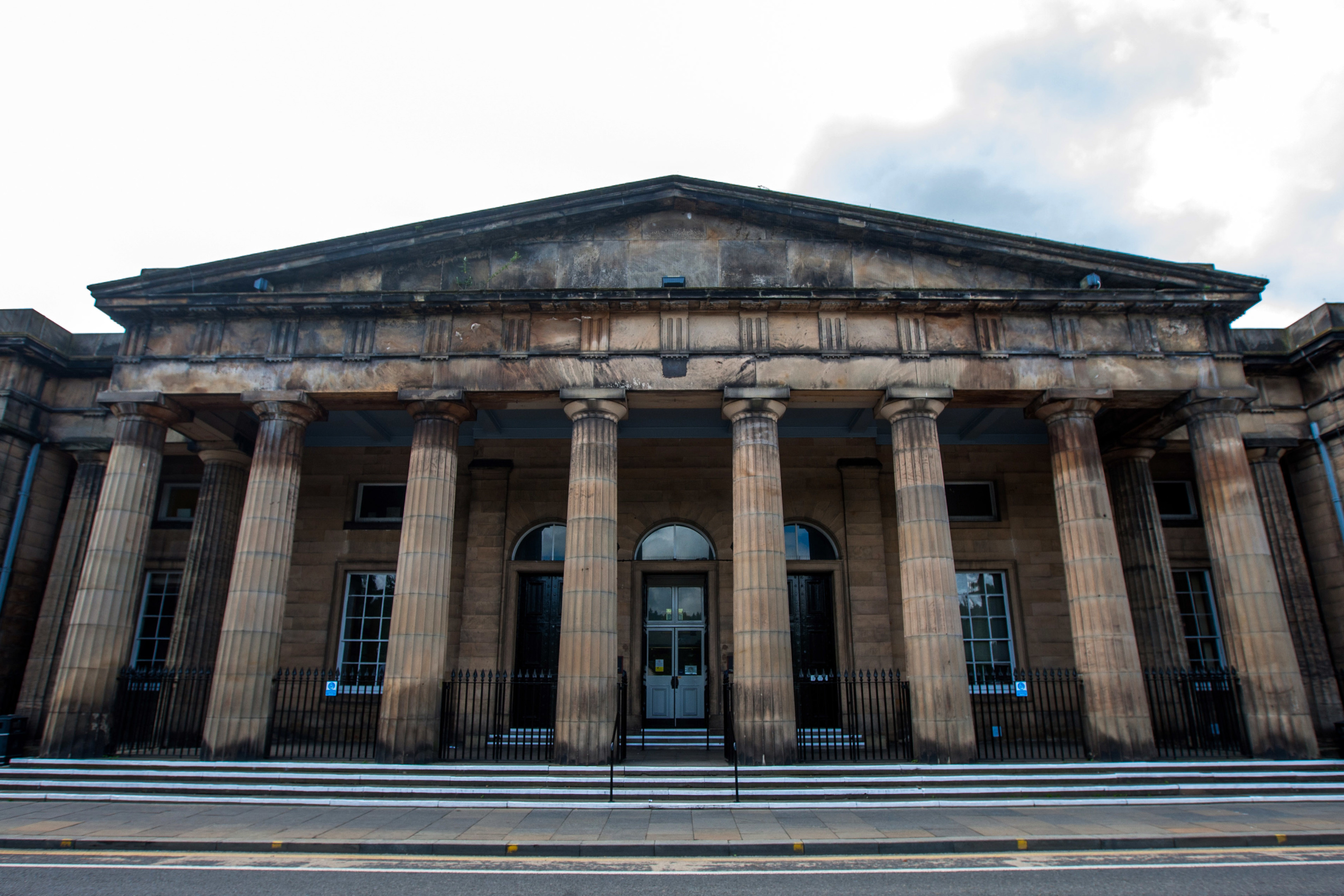 A Tayside police officer has gone on trial accused of stalking one former partner and both stalking and assaulting a second.
Scott McGregor denies three charges relating to two women, which are said to have taken place over a decade.
During hours of evidence at Perth Sheriff Court, Kirstyn Fullerton told how the 28-year-old had first spotted her as she worked as a door supervisor at a pub and club in Perth.
She said he had plied her with sweets and gifts as he and police colleagues competed for her affections.
Ms Fullerton said she had come to care for him over a number of weeks, only for the relationship to falter when she discovered he was living with a long-term partner.
As their relationship fractured, Ms Fullerton said his behaviour had become increasingly erratic, beginning with following her and culminating in at least one assault.
She said he had begun to lurk outside in the street as she visited friends and had waited by the roadside for her as she drove home from work.
Ms Fullerton said the behaviour surfaced "when we had an argument or when I caught him out in lies".
As the relationship finally came to an end, she said he had become physically violent, claiming that he had once kicked out at her as she attempted to flee his home.
"My bag caught on the door as I ran out," she told the court.
"He aimed a kick at my back and missed, but caught my hand. One of my fingers was broken."
Also giving evidence was former partner Katherine Allan, who dated McGregor when they were both in their teens.
She recounted how their 12-month relationship had broken down, and then told the court how he had begun to follow her and make unannounced visits to her home.
She told the court he had followed her to friends' homes, tailed her to her parents' house and even shadowed her on dates.
Though she claimed he had been in relationships after they broke up, she said he had taken it badly every time she herself began dating.
The witness said McGregor sometimes made suggestions they should rekindle their relationship, but said she "never felt his heart was in it".
On one occasion she said he had visited her home and battered on the door – even reaching through the letter box to try and gain entry – when she would not let him in.
She also claimed that on another occasion, he had used a house party to slip into her bedroom and sit, watching her sleep.
The witness added: "He didn't appear to want a relationship, yet he kept intruding in my private life."
McGregor, who gave the police force's Professional Standards Department as his address, is employed within the Tayside area.
He is understood to be on restricted duties at present.
McGregor denies stalking his former partner Katherine Allan at numerous locations in Perthshire between October 1, 2007 and May 31, 2010.
He denies conducting himself in a disorderly manner by sitting in his vehicle and repeatedly following Miss Allan, as well as bombarding her with phone calls and text messages.
The charge alleges he also shouted at her, repeatedly tried to get into her flat in Scone, entered it uninvited and got into the bedroom and sat on her bed and repeatedly demanded to know her whereabouts.
He also denies a second charge that between January 1, 2015 and February 29 2016, he behaved in a manner likely to cause fear or alarm by repeatedly following Kirstyn Fullerton and bombarding her with phone and text messages.
The third charge, which he also denies, alleges that between 1 January 2015 and 21 February last year he assaulted Miss Fullerton in various parts of Perth.
The trial continues.