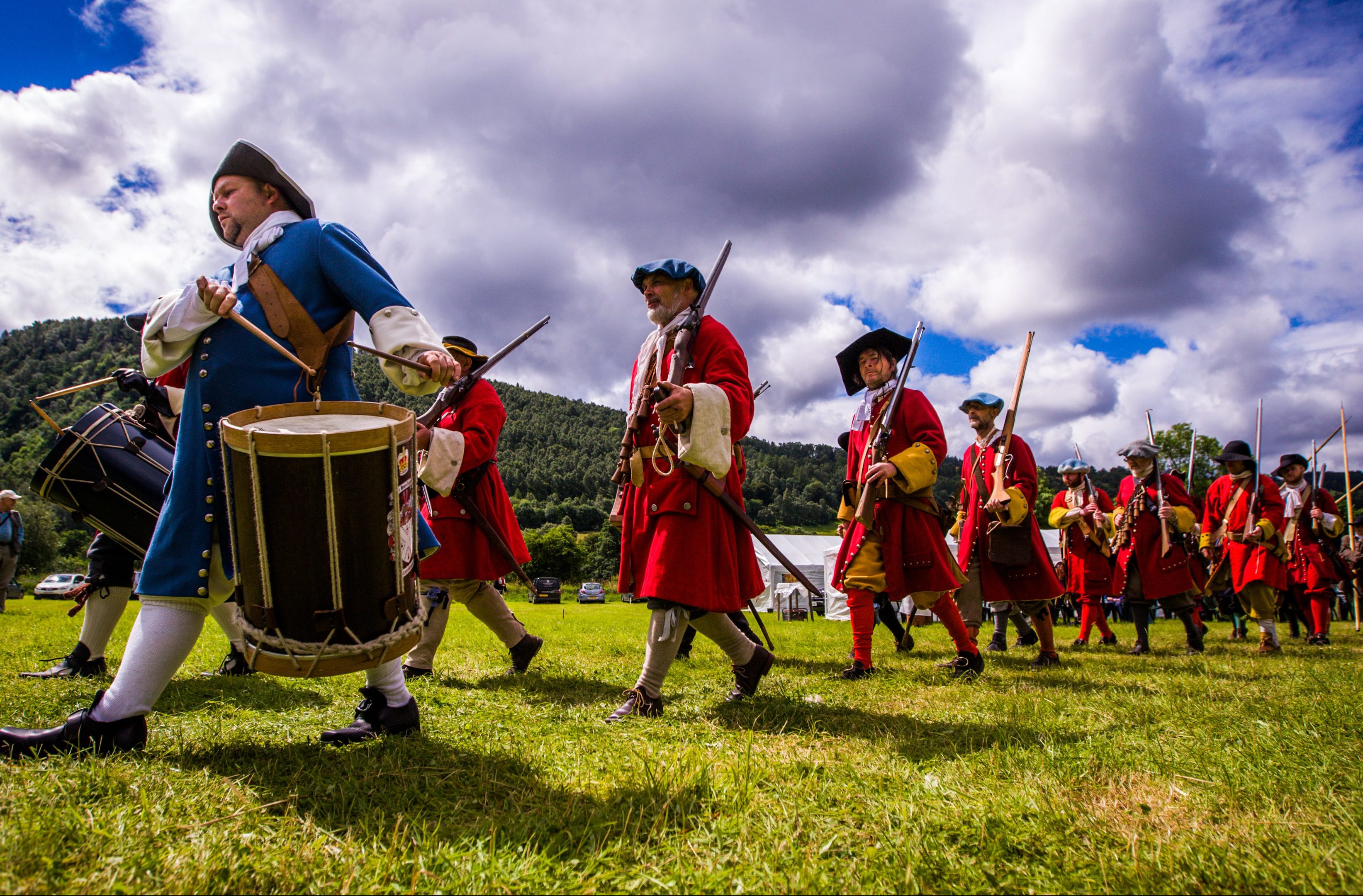 A dramatic Perthshire battle which helped shape Scotland's history is the inspiration behind a treasure hunt challenge for local children.
It was in 1689 that the battle of Killiecrankie was fought between the Jacobites and government troops over who should be king.
Last year Pitlochry-based illustrator Dylan Gibson visited the Soldiers of Killiecrankie Battle reenactment weekend and was thrilled by the spectacle.
"The reenactment helped me visualise this historic event, it's a part of local history that I thought as an artist I could draw awareness to," said Mr Gibson, 41.
Local councillor Mike Williamson put Dylan in touch with the Soldiers of Killiecrankie group and they applied for PKC Creative Community funding.
"Perth 2021 is about showcasing the creative, inclusive activities and ideas across Perthshire," said Mr Gibson.
"I wanted to bring the story to life in a new way and engage children and families in this colourful chapter in local history."
He has created a set of collectors cards featuring some key people from the battle.  The "battle cards" are colourful stylised likenesses of King James II and VII, King William III, Bonnie Dundee, Hugh McKay, Donald McBean and Ewen Cameron.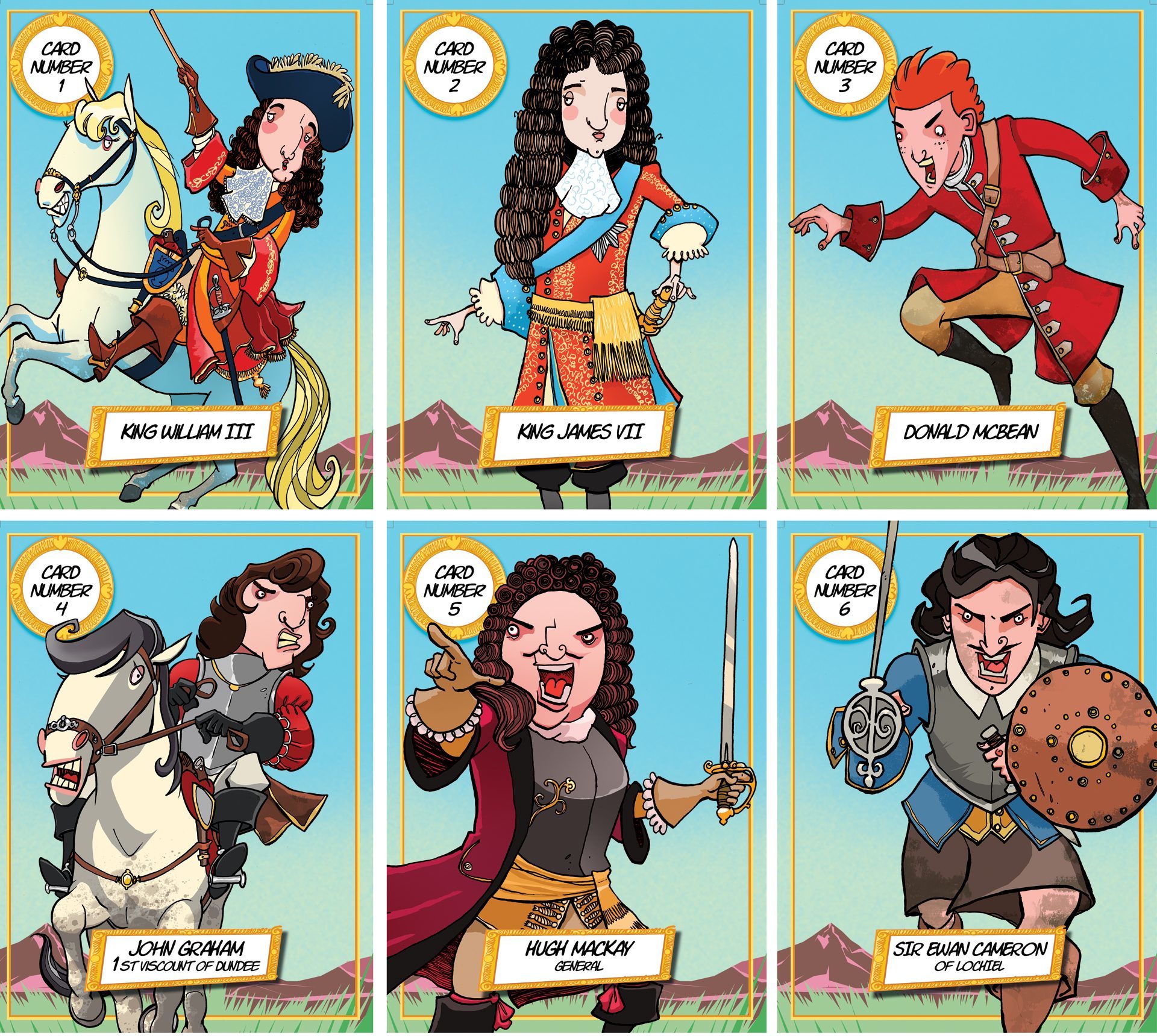 Large versions of these "portraits" have been hidden in local businesses around Highland Perthshire, creating a summer history challenge treasure hunt.
With the help of the staff in local libraries and schools each primary school pupil in Highland Perthshire has received one of the battle cards and an entry form which will introduce them to the challenge.
The treasure hunters have to find the six character portraits in their local area.  The challenge can be completed for fun or as a competition but the main objective is that everyone who takes part learns a little more about the history of the area.
The competition runs until the Soldiers of Killiecrankie reenactment on July 29 and 30.
Winners will be drawn at random and receive a special collectors set of all the battle cards and a mystery prize.
Entry slips can be collected and posted at one of the history hubs at Hettie's Tea Rooms and Café Calluna in Pitlochry, Birnam Arts in Birnam and Breadalbane Library and Birks Cinema in Aberfeldy.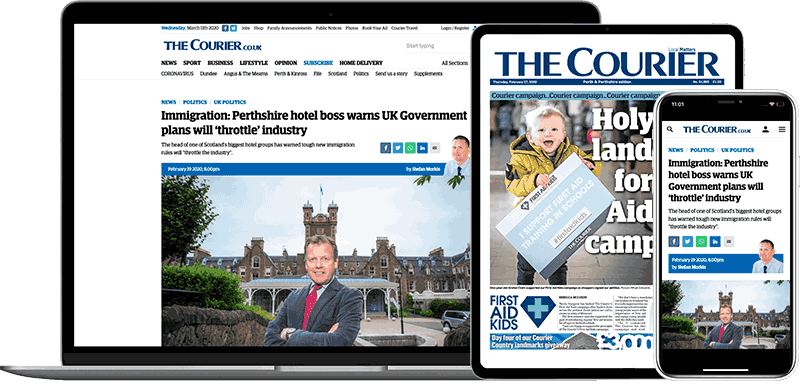 Help support quality local journalism … become a digital subscriber to The Courier
For as little as £5.99 a month you can access all of our content, including Premium articles.
Subscribe