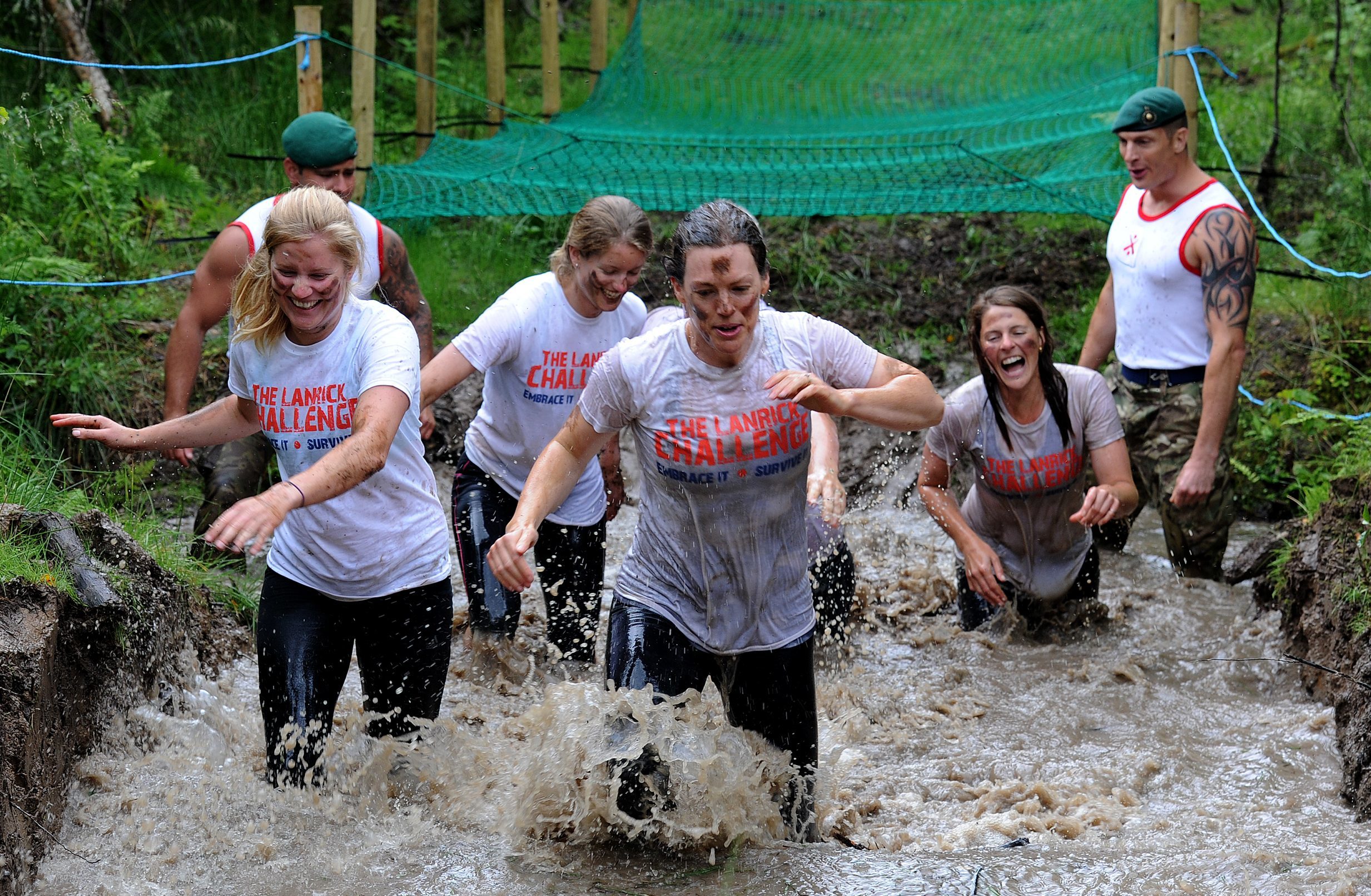 The brave-hearted are being challenged to tackle a Perthshire wilderness assault course which has been described as  "the ultimate test in strength, endurance and determination".
Those who step up to take on the course will be helping two of the country's leading life-saving charities – the Scone-based Scotland's Charity Air Ambulance (SCAA) and the Sandpiper Trust.
Both will benefit from funds raised at this year's Lanrick Challenge  which be held at the Lanrick Estate near Doune on Saturday August 5.
Although daunting on the face ot it, the 48-obstacle challenge is suitable for all fitness levels as people can walk, jog or sprint.
Obstacles include mud ponds, log piles, cargo nets, river crossings, tree climbs, monkey bars and a 30 metre water slide.
There is a choice between 6k and 12k wilderness routes and youngsters (aged five to 12 years) can get down and dirty as well by taking part in the Mini Mud Run.
Event organiser Penny Dickson explained this year's fundraising aim.
"Set up in 2014 by the founders of the Sandpiper Trust, the challenge is proud to support both the Sandpiper Trust and Scotland's Charity Air Ambulance in 2017," she said.
"Championing these two charities means connecting with local Scottish communities and being part of an ongoing commitment to saving lives and delivering emergency medical care by air and over land in Scotland.
"The challenge is great fun – it pushes people but is very doable and there's a great sense of achievement at the end. You get dirty, exhausted and sore – but everyone feels great having helped support charities that do so much for the people of Scotland."
Fiona Dennis, community fundraiser with SCAA is also encouraging people to take part.
"We never fail to be amazed at the wide and varied ways supporters raise funds for the air ambulance," she said. "The Lanrick Challenge is something all your friends and family can get involved in with you – and have great fun."
To register for the Lanrick Challenge go to www.lanrickchallenge.com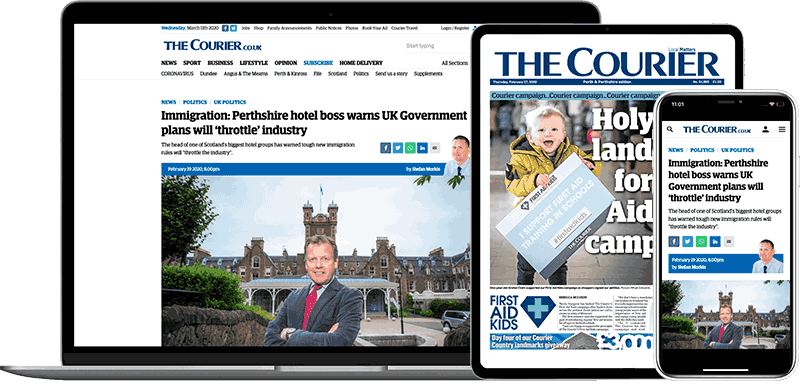 Help support quality local journalism … become a digital subscriber to The Courier
For as little as £5.99 a month you can access all of our content, including Premium articles.
Subscribe