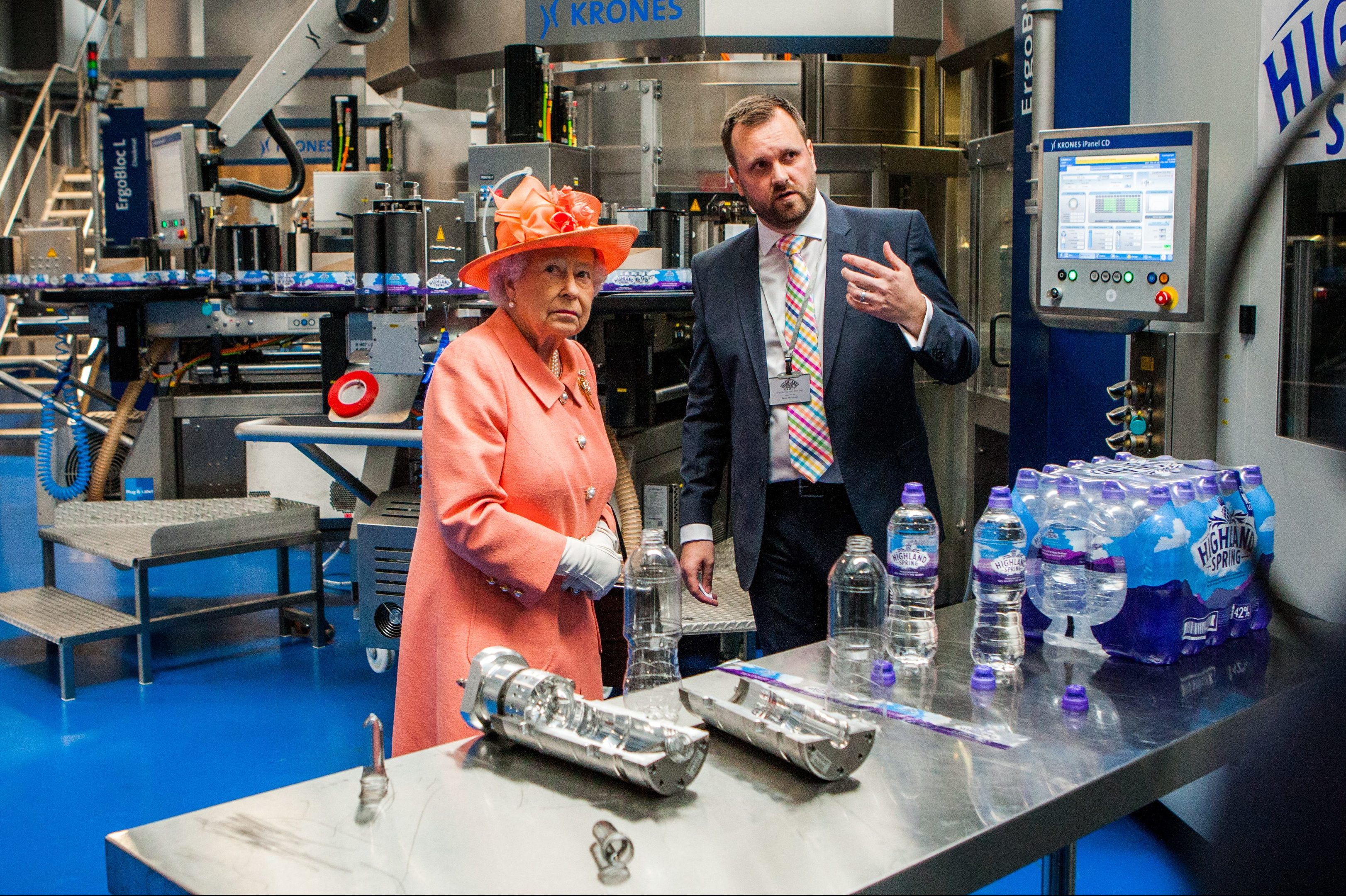 A multi-million pound investment by one of Perthshire's largest employers has been unveiled by the Queen.
During a visit to Highland Spring in Blackford she symbolically pressed a button to start a new, state of the art bottling production line.
The most technologically advanced soft drinks line of its type in the UK is at the heart fo a £30 million investment by the company.
Employing more than 500 people across Scotland, the investment is seen as a major expression of faith in the Perthshire facility and its workforce.
The new facility will help Highland Spring Group cement its position, producing the UK's number one brand of bottled water.
The Blackford site sits in the heart of a 2,000 acre, privately owned catchment area in the Ochil Hills.
The Queen was taken to a vantage point on the roof of the factory by company chief executive Les Montgomery who explained how the land is kept free from pollution, pesticides and habitation to ensure the water they bottle is kept pure.
He described the Queen's visit as "an honour" and said he was delighted to explain a little about what they do.
The people of Blackford turned out in force for the royal visitor, lining Stirling Street which was decked out with flags and bunting.
At the bttling plant the Queen was met by the Lord Lieutenant for Perth and Kinross Brigadier Mel Jameson and Provost Dennis Melloy.
"It has been fantastic, a memorable day," said Mr Melloy.
After spending an hour at the factory where she also met with Highland Spring owner, Mohammed Mahdi Al Tajir, the Queen met the families of employees who had been patiently waiting outside.
She was presented with a bouquet by Lucy and Sophie McCluskey, the daughters of group operations director Bryan McCluskey.
The Queen left by car but only travelled by road to the nearby games park where she boarded a helicopter watched by a large, cheering crowd.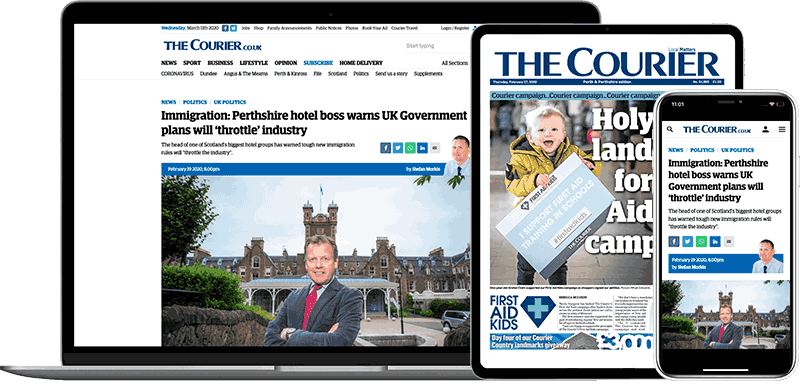 Help support quality local journalism … become a digital subscriber to The Courier
For as little as £5.99 a month you can access all of our content, including Premium articles.
Subscribe