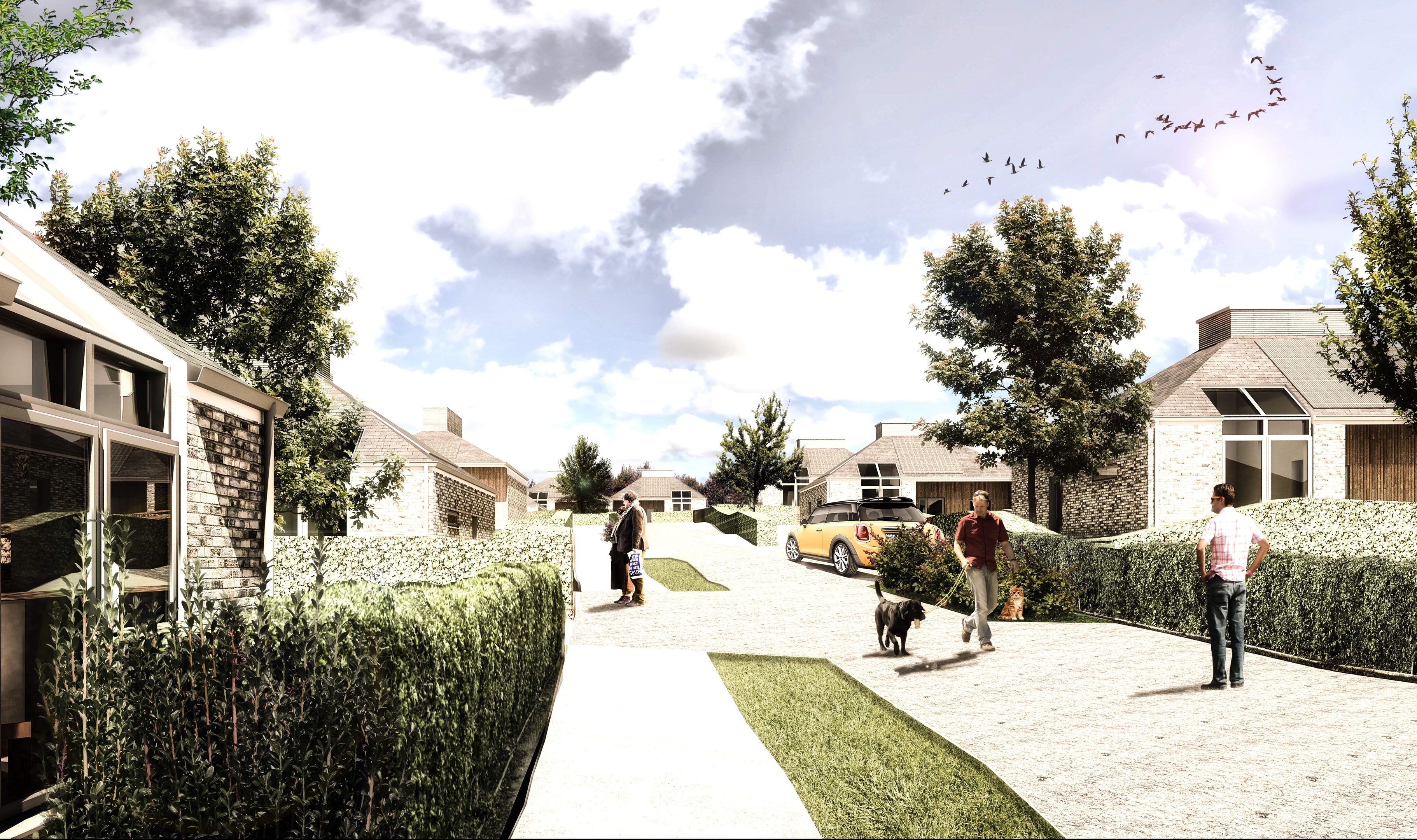 Scotland is in the midst of a "housing crisis" with Perth and Kinross one of the most deeply affected areas, Homes for Scotland for has warned.
The trade body said the region's growing population needs new homes to ensure that future generations can remain in the areas in which they were born.
Chief Executive Nicola Barclay said it was vital residents think of that when considering the thousands of new homes currently being built and proposed.
She also stressed the importance of house-building to the economic prosperity and vibrancy of Perth and Kinross.
Homes for Scotland represent 200 organisations which together deliver 95% of new homes for sale across the country.
Ms Barclay said: "It is well documented that the building of new homes can be a contentious issue for local communities.
"However, it is also a fact that our entire country is in a housing crisis and that new homes need to be built somewhere.
"Across Scotland, levels of home building are still currently nearly 40% below those of 2007, and Perth and Kinross in particular has seen population and household growth higher than the Scottish average over the period 2006-16.
"Of course, we fully recognise in some instances there may be legitimate concerns over increased traffic, infrastructure capacity and pressure on existing services such as schools and GP surgeries.
"That is why we continually stress to the Scottish Government the importance of having a coordinated approach to delivering any necessary associated infrastructure to facilitate and support development, to ensure it does not negatively impact on existing communities.
"Housing is fundamental to the economic and social wellbeing of our communities, indeed our country, yet in many places we simply don't have enough homes to meet the needs and aspirations of our growing population, with those worst affected being growing families and young people.
Homes for Scotland has asked communities concerned by house-building to consider the following questions:
–              What impact does the housing shortage have on young people who are forced to stay at home with parents and are therefore unable to become fully independent?
–              How does a lack of suitable accommodation affect those wishing to start or expand their families?
–              Where are our children and grandchildren going to live when they grow up? Will they have the option to stay near their families?
Ms Barclay added: "We should also bear in mind that new homes can breathe new life back into communities, balancing the population mix and sustaining local services, creating jobs through the use of local contractors as part of the wider supply chain, and boosting the economy through increased council tax revenue and other forms of resident expenditure.
"Let's re-frame the conversation and have a more balanced debate about the positive impact new development can bring."