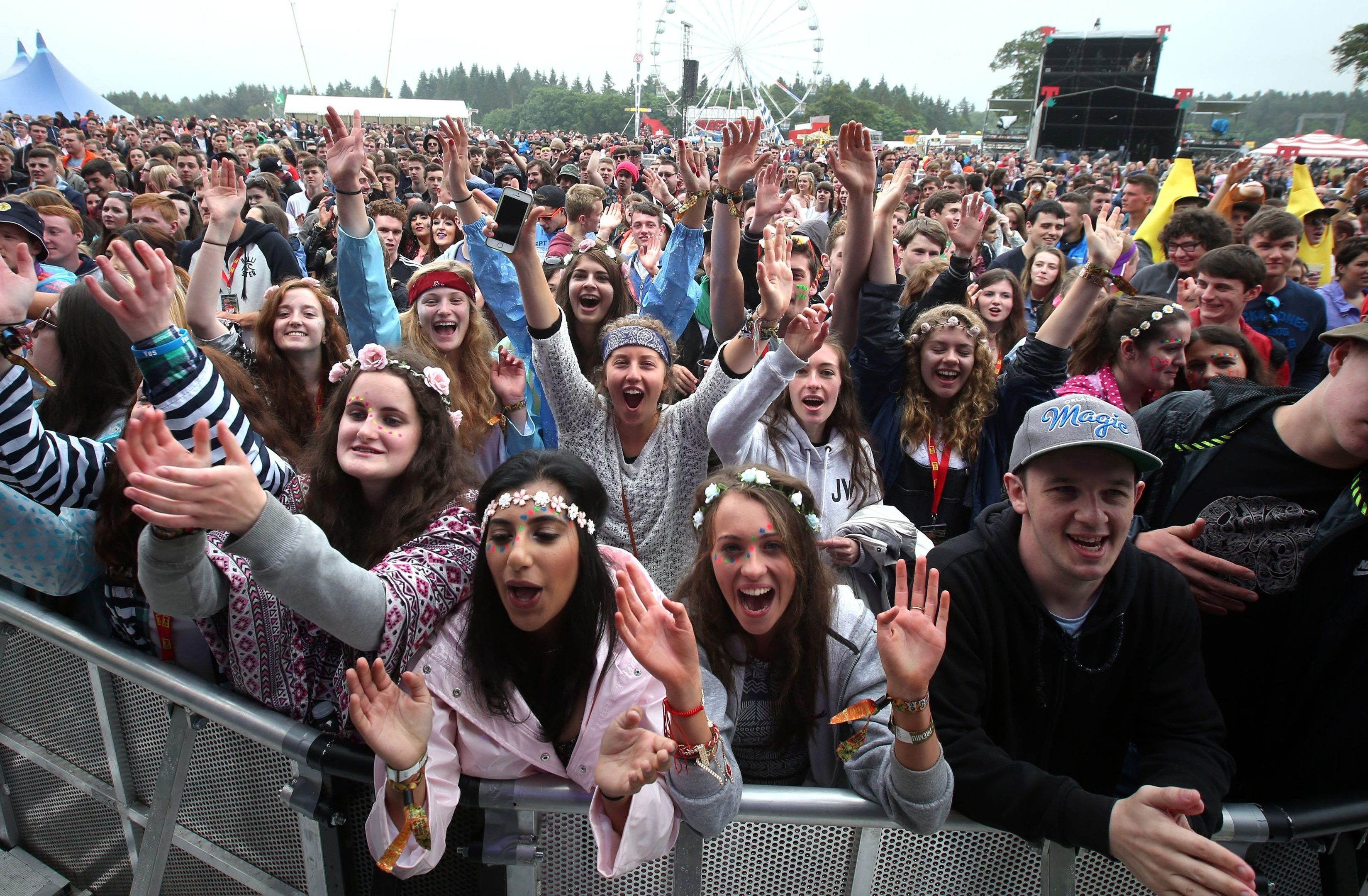 T in the Park will almost certainly not return next year, festival boss Geoff Ellis has confirmed.
And its days at Strathallan Castle could be numbered, as it emerged organisers DF Concerts are now considering other sites.
The iconic live music extravaganza, which has been a staple of the Scottish summer since 1994, was put on hold after a spate of problems at its new Perthshire home.
Now Mr Ellis has all but confirmed it won't go ahead next year, although he stopped short of making an official announcement.
Speaking on BBC Radio Scotland, Mr Ellis addressed mounting speculation that the show would not be returning following the success of his new Glasgow based festival TRNSMT.
DF Concert dropped its heaviest hint yet on Wednesday, when it revealed that TRSNMT would go ahead again in early July 2018 – on the traditional T in the Park weekend.
Mr Ellis has always insisted the Glasgow Green show – which featured headline sets from Radiohead and Biffy Clyro – was not a replacement for T.
He said no decision on T in the Park's long-term future had been taken, but added: "The planning constraints were so complex and costly at Strathallan that we are not in a position to say: yes, we will continue."
Mr Ellis said it was a "safe assumption" that the show would not go ahead in 2018. "I'm not confirming that, but that's not a foolish assumption to make.
"We have not yet overcome the (planning) challenges, and it might not be possible to overcome those and that is something we have to take onboard."
He said: "There's definitely a market for a camping festival, but what format that will take in the future is something we are looking at now.
"Yes, we do want to come back with a camping event, but it's not looking likely for 2018 – I think that's fair to say."
Asking if he was looking at different sites, he said: "We may have to. The main reason we didn't go ahead this year was the impact and the costs of the planning constraints and we can't see anyway of alleviating that."
He added: "The days of doing a camping festival on the scale of T in the Park, at 85,000 people a day, are not there any more.
"The audience demand has changed and there's a rise in a lot of smaller festival, which splits the market."
He said TRNSMT and a "major camping festival" – possibly for over 18s only – could co-exist.
An economic anaylsis showed that T in the Park ploughed about £2.7 million into the Perthshire economy, and about £15.4m nationally.
Perth and North Perthshire MP Pete Wishart said Mr Ellis' informal announcement was "very disappointing".
"The festival is a massive boost for the Perthshire economy and has been a key part of Scotland's music scene for a long time now," he said.
"Whilst there were clearly issues to overcome after the move from Balado, we had all hoped that these could be overcome after a year's pause."
Mr Wishart added: "I really hope that DF Concerts will reconsider this decision, so that we can welcome a major music festival back to Perthshire in the very near future."
Roseanna Cunningham MSP added: "The move to Strathallan proved difficult, but T in the Park had a mutually beneficial connection with my constituency for many years. I do hope that it will return and that positive relationship can be resumed."
T IN THE PARK TIMELINE
1994 – First T in the Park held at Strathclyde Park in Hamilton. 17,000 gig-goers attend. Little known acts like Blur and Oasis appear on second stage.
1997 – After three successful years at the Lanarkshire park it moves venue to a much bigger venue – a disused airfied in Balado near Kinross.
2007 – Festival held for first time over three days but is overshadowed by traffic chaos caused by organisers shutting the main car park following heavy rain.
2011 – Aware of recurring health and safety issues regarding the Balado T in the Park site, Perth and Kinross Council commission research from Bell Ingram into finding suitable new sites. There's a long-list of 14 but only two are recommended – an area south of Kinross and Middleton in Perthshire.
2012 – DF Concerts agree that the event must leave Balado because of the pipeline and a new search is undertaken.
June 2014 – After its "specifications change" DF Concerts announce its preferred option is Strathallan Castle. Initially its assumed that no planning permission will be required.
August 2014 – Environmental concerns about the site as it's a habitat for nesting ospreys sees the Scottish Government demand a full planning process for the site.
2015 – The planning application is lodged and consultation closes with 523 comments – 240 in support of the plan, 274 opposed to it and nine neutral.
May 2015 – Planners recommend approving the proposal, which later wins backing from local councillors.
July 2015 – T makes its debut at Strathallan Castle, but the event is marred by major traffic problems. The event becomes the most complained about T in the Park.
May 2016 – Licence board gives go-ahead for second year at Strathallan after DF Concerts promise to make a series of improvements.
July 2016 – T in the Park returns to Strathallan, but the event is overshadowed by three drug-related deaths.
November 2016 – DF Concerts announce that T in the Park 2018 has been cancelled. They reject speculation that the show has been scrapped to concentrate on TRNSMT.