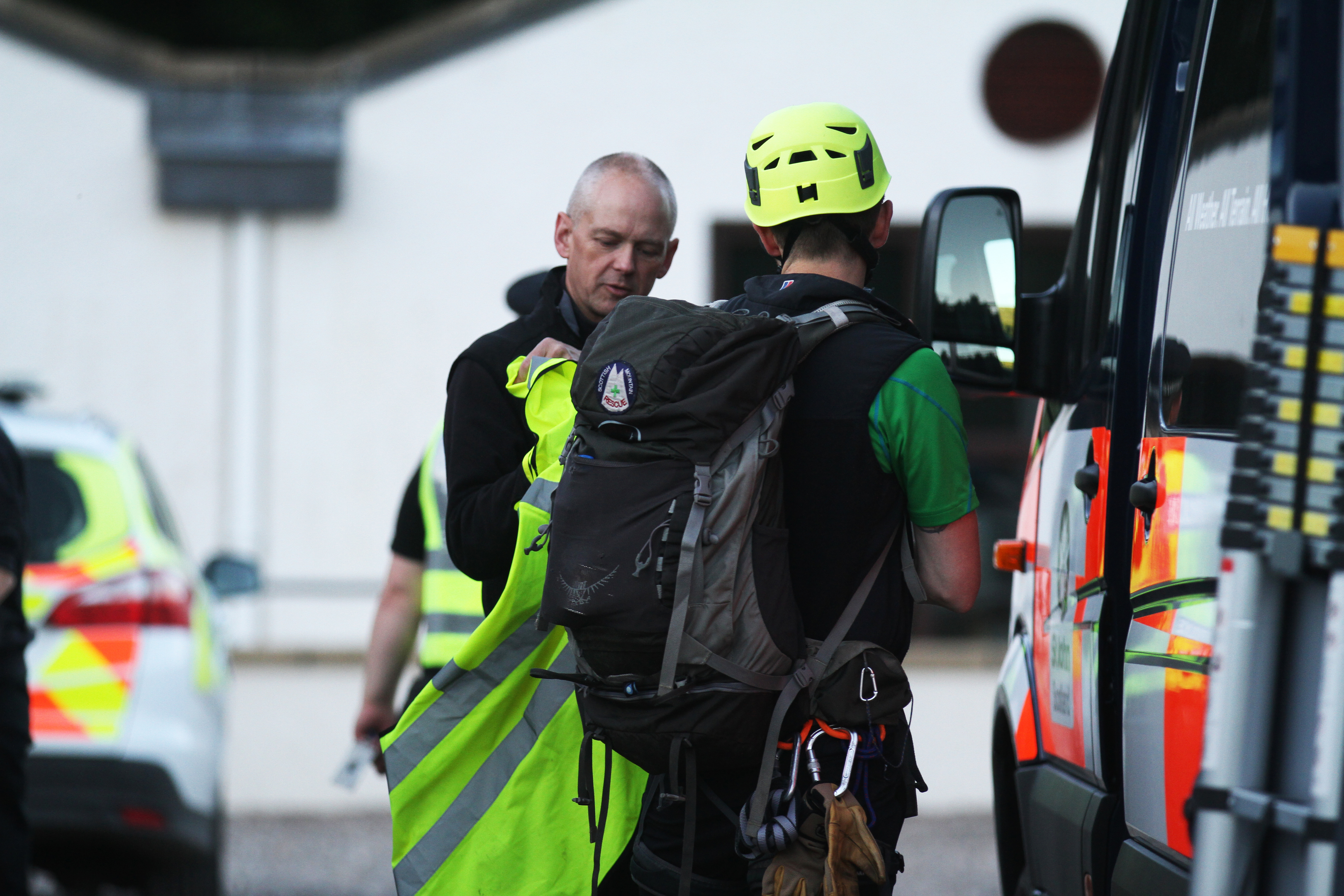 The tragic death of a teenager at a Perthshire beauty spot has triggered calls for a new safety campaign.
Ali Ahmed from East London was swimming with friends at the Falls of Bruar when he got into difficulties.
His pals battled in vain to pull the 19-year-old out as he struggled against strong currents.
But Mr Ahmed disappeared underwater, sparking a major rescue effort.
Teenager's body recovered after swimming tragedy at Falls of Bruar
His body was recovered from the waterfall by police divers on Thursday morning.
Local councillor Xander McDade said: "This was a horrific tragedy and my thoughts are with Ali's family and friends at this very sad time.
"It's just terrible to think about this young man, who had his whole life ahead of him, holidaying in the area and having a great time with friends when something like this happened."
Mr McDade said: "We often see adverts on TV, or national campaigns, highlighting the dangers of swimming at sea.
"But what we need to see is something similar, to educate people about the risks of swimming in inland water courses. They might look safer, but they can be just as dangerous.
He said: "People who live in Perthshire will be brought up to know how treacherous places like this can be, but we really need to get that message through to visitors as well.
"I intend to visit Falls of Bruar soon and check what sort of signage is there to warn people about these dangers. If there doesn't appear to be enough, I will certainly be asking for more."
A Police Scotland spokesman confirmed that the body had been identified as Mr Ahmed.
"Our thoughts are with his family," he said.
Friends raised the alarm on Wednesday evening when Mr Ahmed vanished under the falls.
An air ambulance and search and rescue helicopter were scrambled to the scene. They were joined by police and members of Tayside Mountain Rescue.
But the fruitless search was called off at nightfall.
Police divers returned to the water, near House of Bruar, on Thursday.
The area is well know because of its association with poet Robert Burns. It is a popular amongst walkers and canyoning enthusiasts and attracts visitors from around the world.